Narwhale.io hacks galore. So if you're looking to get features such as quick defense, zoom in and zoom out, then here's how to hack Narwhale.io
A little bit of move here and there and you can easily left click on your mouse to lunge at your enemies. Sincerely speaking, Narwhale.io albeit simple is a very fun game to play. I have been battling it out for close to 2 hours now and I can't seem to get enough.
Released in 2016 by Hsi-Hung Shih, Narwhale is undoubtedly one of the fastest .io games out there and it is aimed at players who loves sword fighting and probably wants to be the terror of the map. One of the game's main allurement is perhaps the intense gameplay it offers and these actions is all thanks to the small arena size.
For the uninformed, the objective of Narwhale is pretty simple. It generously gives you a Narwhals horn which acts as a sword and you can use it to chop other Narwhals up. In other words, Narwhale.io is an io game that task players to slice other Narwhales in half whilst avoiding being sliced too.
Also Checkout: Slither.io Hacks
When you pierce or kill an opponent in Narwhale.io, you'd gain a plethora of stat buffs and this includes stronger horn, stamina increase, speed, faster turning and more. One of the things I've come to fancy in Narwhale.io is that you can easily avoid oncoming attacks by crashing into enemies using your head and in this way, you will be able to bounce off each other.
The game is pretty interesting per se but you can easily spice things up using hacks. While it is fun to swim around Narwhale small arena piercing enemies, you'd find it difficult to increase the game's level by a lot and in this case, being first in the learderboard and probably winning yourself the king's crown will be too much of a hassle.
This is where Narwhales.io hacks comes in to play. They're basically mods that enables things such as quick defense in the game and by so doing, you will be able to observe any danger lurking around. Now without further ado, here's how to hack Narwhales.io
Install Tampermonkey
To hack Narwhale.io, you will need userscripts (I.e JavaScript programs that can be used to modify a web page). But prior to downloading them, it's recommended to install a software that will help you execute the files.
From GreaseMonkey to ViolentMonkey and more, there's a sheer amount of user script manager available on the web, but for this article we strongly recommend Tampermonkey since it's relatively popular and reliable.
So to begin with, simply head over to the Tampermonkey page on Chrome web store and click on the "Add to Chrome" button followed by "Add Extension" from the pop-up that will appear.
Once done, you will see a message saying that tampermonkey has been successfully added to chrome and the plugin's icon will be visible beside the search bar.
Install a User Script
Unlike most io games, there's only but a sheer amount of Narwhale.io hack script out there and most of them are either a hit or miss. Fortunately, we stumbled upon the perfect user script that works and it features stuff such as zoom out and quick defense. So if you're already itching to get your hands on the script, then here's how to install it.
To begin with, click on the tampermonkey icon beside the chrome search bar and then select "Create a new script".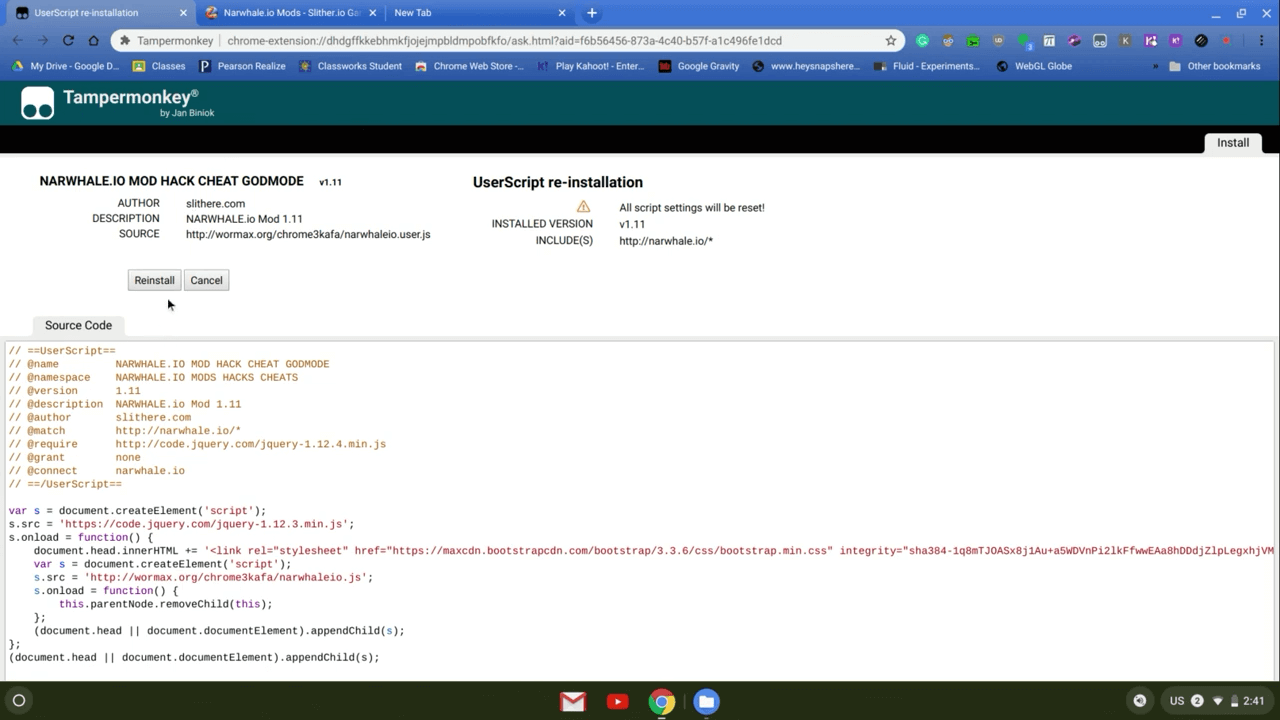 The editor will appear, simply highlight every single text there and replace them with the Narwhale.io script found in here. Once done, click on "File" followed by "Save".
Now head over to chrome://extensions and disable all the extensions there except tampermonkey.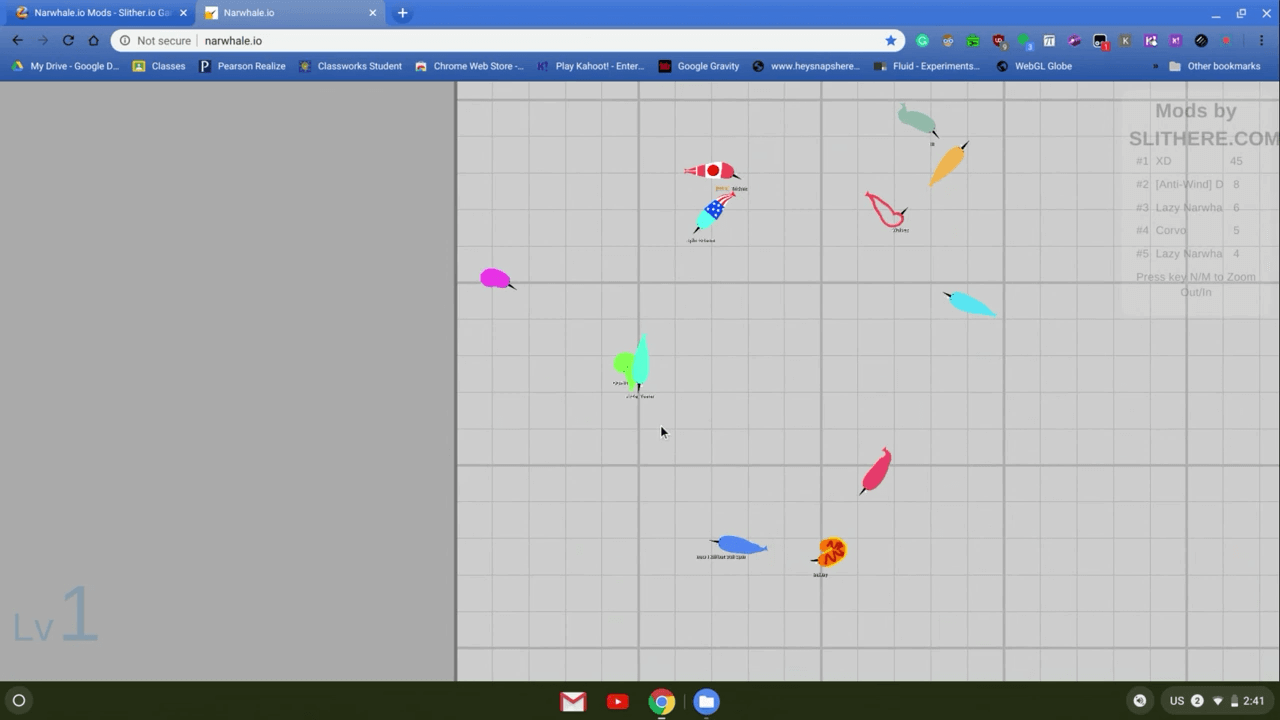 Once you are done, fire up the game and enjoy your hack.
Wrapping Up
So this is undoubtedly the only working Narwhale.io hack out there. With it, you'd get features such as zoom in, zoom out, quick defense and even god mode. It's highly essential.