Slither.io mods galore. So if you're looking for how to hack slither.io or the best Slither.io mod menu out there, then here's one of the working Slither.io hack to utilize right now.
Slither.io is a great game to begin with albeit some technincal issues. The lack of soundtrack, bad controls and glitches aside, It's got a very fun concept and a modern graphics that beat the original snake game found on Nokia classic phone.
For folks uninformed, Slither.io is one of the most popular io games that let's you play as a worm and your job will be to slither about gobbling up glowing orbs in other to grow bigger.
Also Checkout: Slither.io Codes for Pikachu Skins and More
As an online game, you should know that other players are doing exactly the same thing. So when you bump into another worm accidentally, you will explode into glowing orbs that can be consumed by other worms.
But with a little strategy here and there, you can easily use this fundamental difference to your advantange and that's by getting other worms to butt heads with your worm's body so you can eat their orbs.
Slither.io Mods and Hacks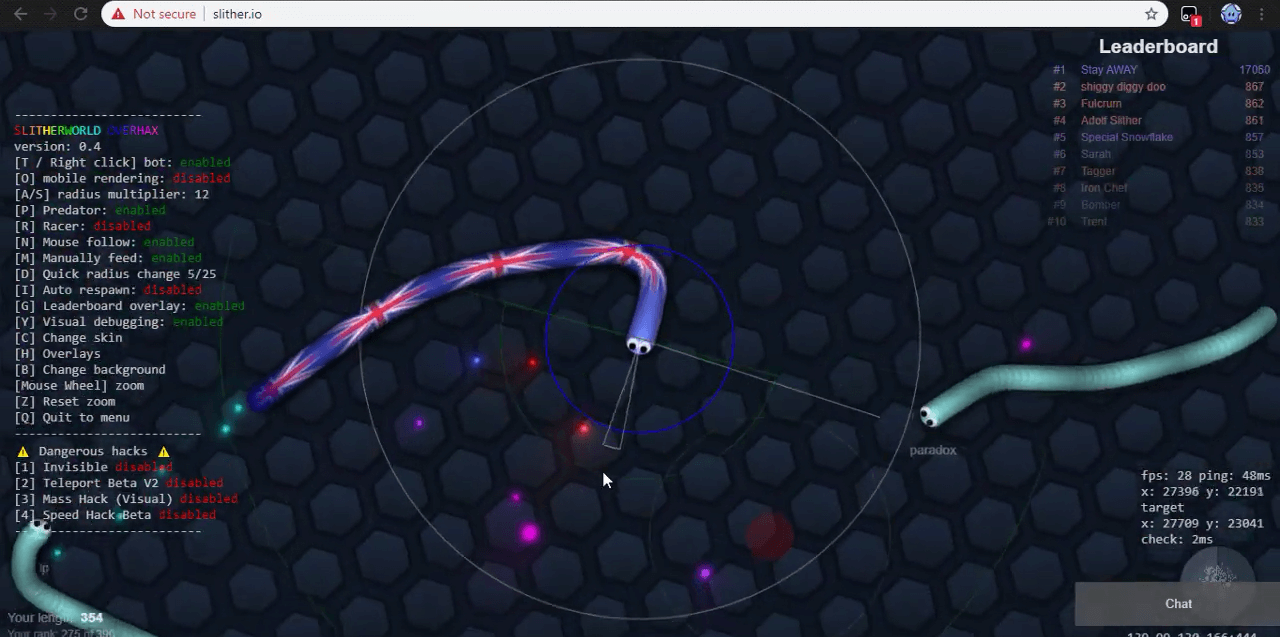 Albeit addictive, Slither.io is very competitive. But if you're looking to make the game easier, you can easily trail the unfair path and modify the game with hacks. This gives you the chance to win easily even if your skills is rudimentary.
From invincibility to god mode, tons of skins and the zooming in and out thing that let's you see other players before they see you, slither.io hacks abound and we're going to reveal the most essential ones here.
Also Checkout: Diep.io Hack: Multiboxing, Auto Fire and More
So if you're already itching to experience many wonderful features that the vanilla game doesn't offer, then here's the best slither.io mods and slither.io hacks of all time – and how to install them.
Install Tampermonkey
Since the Slither.io hacks and/or mods we are about to reveal comes in the form of scripts, it is advisable to learn how to get them running beforehand. This is where Tampermonkey comes in to play.
It is one of the most popular user script manager for Chrome that makes it possible for you to add scripts into web pages and this scripts can either add new features, remove them or in this case do hacky automated things.
So to get things up and running, simply head over to Tampermonkey install page on Chrome web store and click on the "Add to Chrome" button followed by "Add Extension" from the pop-up that will appear.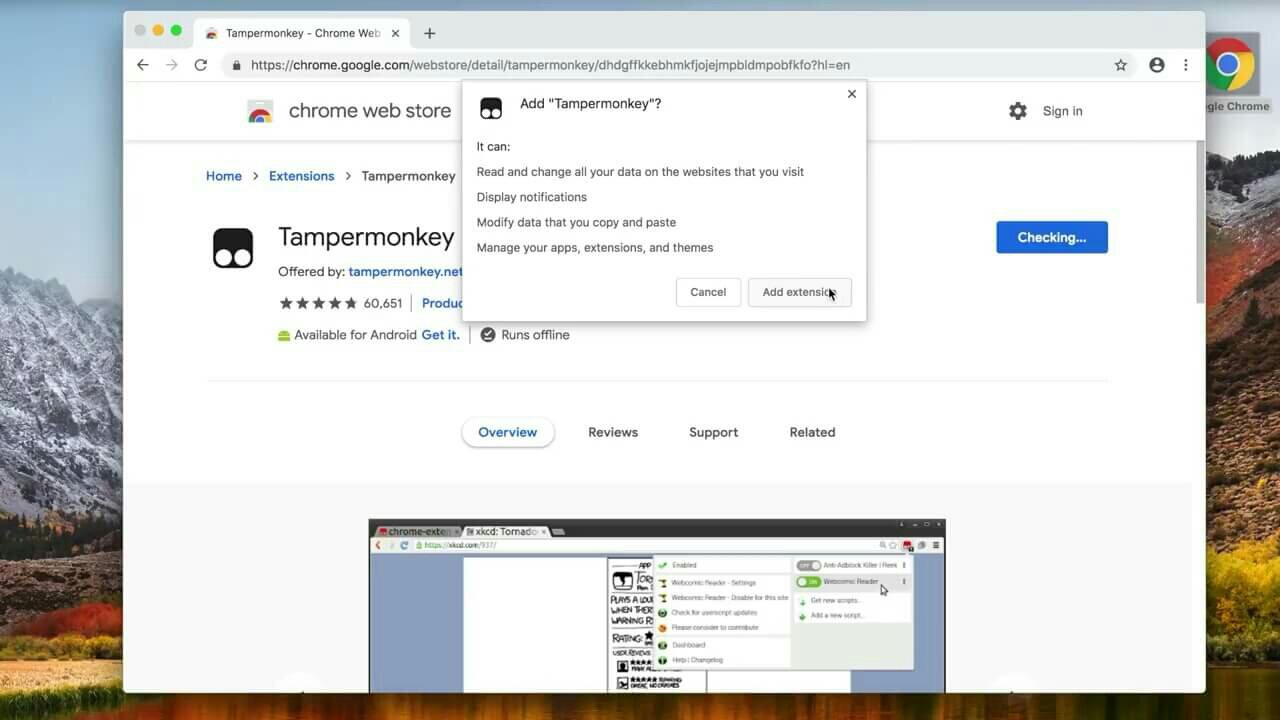 Once done, you should see a message saying that Tampermonkey has been successfully added to chrome browser and the plugin icon will be visible beside the search bar.
Install a User Scripts
Now this is where things start to get extremely interesting. On Greasy Fork's Slither.io page, you'd get to see a plethora of Slither.io hacks and mods uploaded by various users. You can easily choose one and then on the next page, simply click on the green button that says "Install a Script" and you'd be good to go.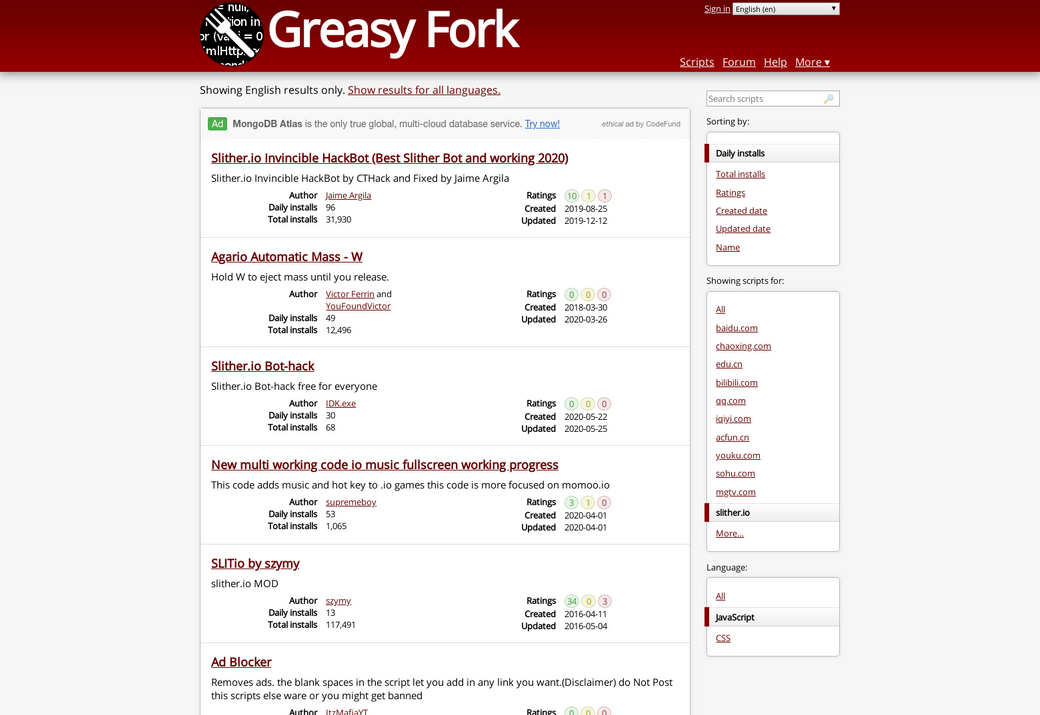 But if you are wondering which slither.io mod we're using, then it's none other than the one scripted by Overhax and TheGuy3ds. Without doubt, it's the most advanced Slither.io hack we've ever used.
It brings a slew of features as well as the option to change skin, backgrounds and more. Aside from this, players can easily enable invincibility, auto respawn, teleport and more. Also it offers a speed and mass hack and other stuffs.
To get the script up and running, simply head over to this page and hit the "install" button.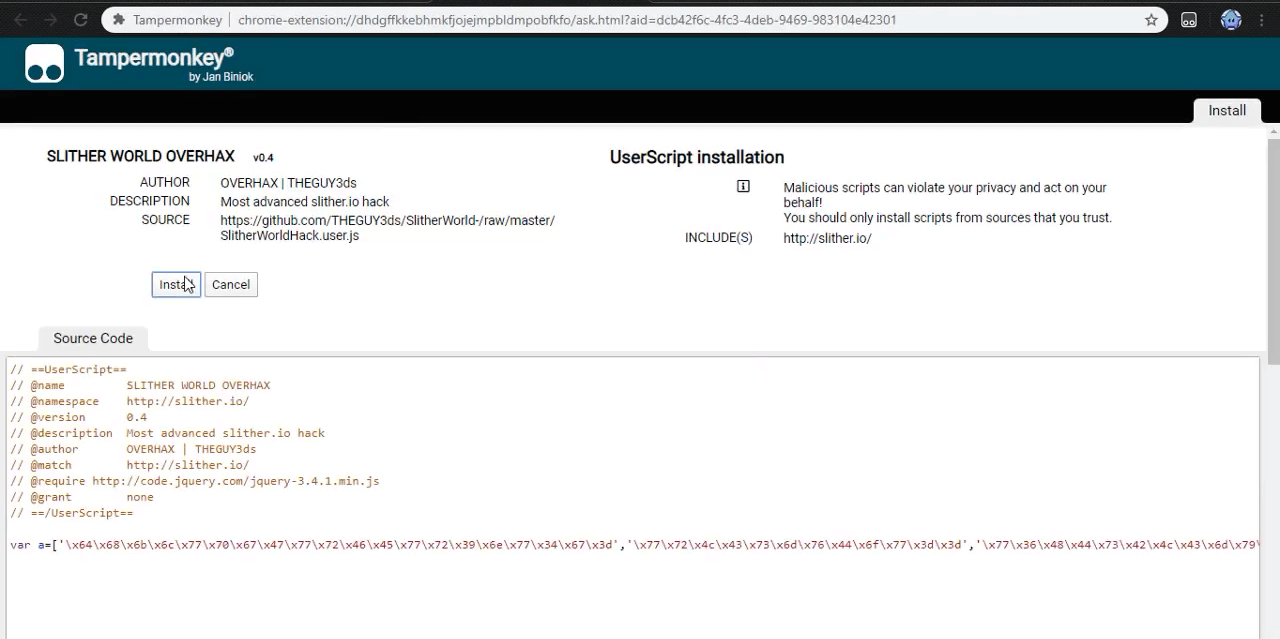 Now fire up Slither.io and directly from the main menu, you'd see two boxes. Go ahead and input your username in the first box and on the second box, input the following server ip;
139.99.130.166:444
Then click "Play" to dive into the game. To see a full list of all the slither.io IPs, click here.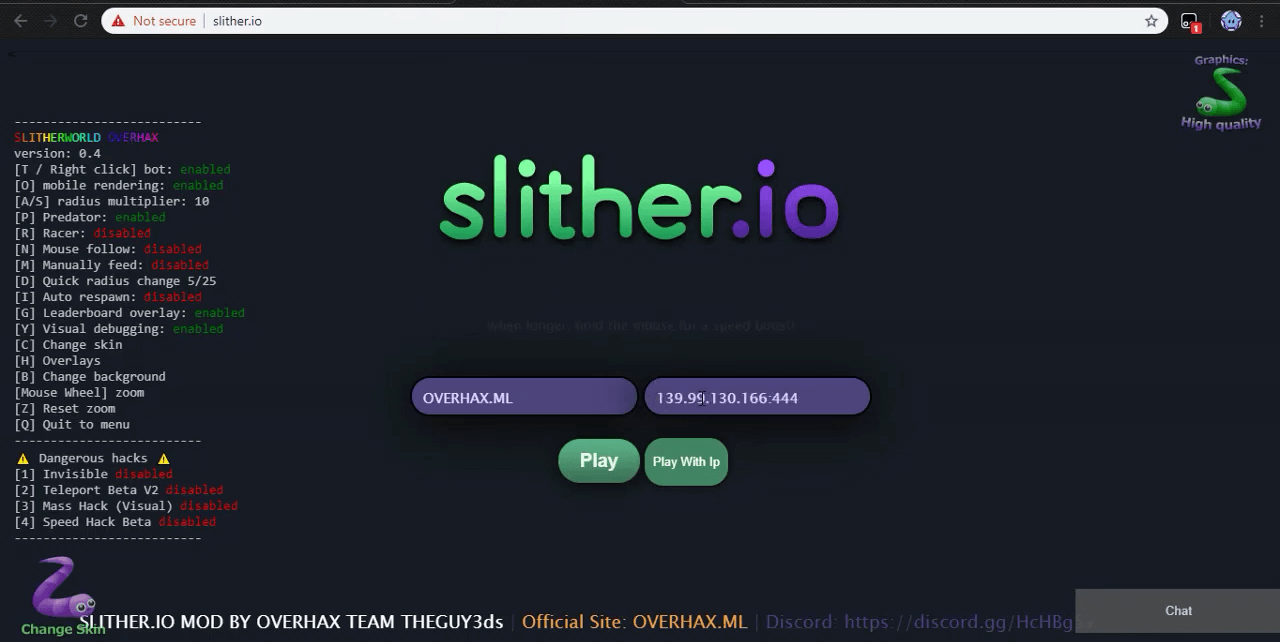 Enjoy your Game
So that's it. The steps to hack slither.io to enable god mode and stuff that will give you unfair advantage over your opponents is pretty simple and straightforward. So go ahead and enjoy your new slither.io mods.