If you are looking to get free spins that can be used to spin the roulette wheel in Pirate Kings, then here's our daily Pirate Kings free spins link for stuff such as coins, weapons and more.
Hey! Freshwater Sailors, if you are bored playing Coin Master as well as our list of the best pirate games out there, then you should really look into Pirate Kings for it's much like the aforementioned. Released in 2014 on iOS and Android, Pirate Kings is an extraordinary and charming adventure game aimed at kids. Its colorful design is perhaps one of its unique elements but aside from that, it brings zero objective.
Just like we refer to Coin Master as a one-arm bandit masquerading as a game, Pirate Kings is definitely no exception. Jelly Button Games apparent aim of making such title is probably to get as much money as possible out of its players and assuming you're someone who rarely spend real-life money in other to progress in a game, then you'll really find Pirate Kings boring.
Also Checkout: Coin Master Free Spins for Today
Cons aside, Pirate Kings is unusual. In as much as it tasks you to pick up the role of a pirate, you won't be sailing any vessel. The game's system is completely based on a roulette wheel and prior to spinning it, you'd need to complete various objectives or patiently wait for its bar to refill. At the very least, Pirate Kings is a game where players get to spin a slot machine in other to win prizes such as coins, shields and weapons and this can be used to build their own private island or to attack or raid other players islands.
For one thing, getting to the next level in Pirate Kings is no easy feat as each island features 25 items that needs to be "built". While you can easily "speed up" the whole process by paying real-life money in other to acquire spins for the roulette wheel and possibly prevent other players from attacking your island, we suggest you safe-guard that money for a while, since the below Pirate Kings free spins will do the job for you.
Pirate Kings Free Spins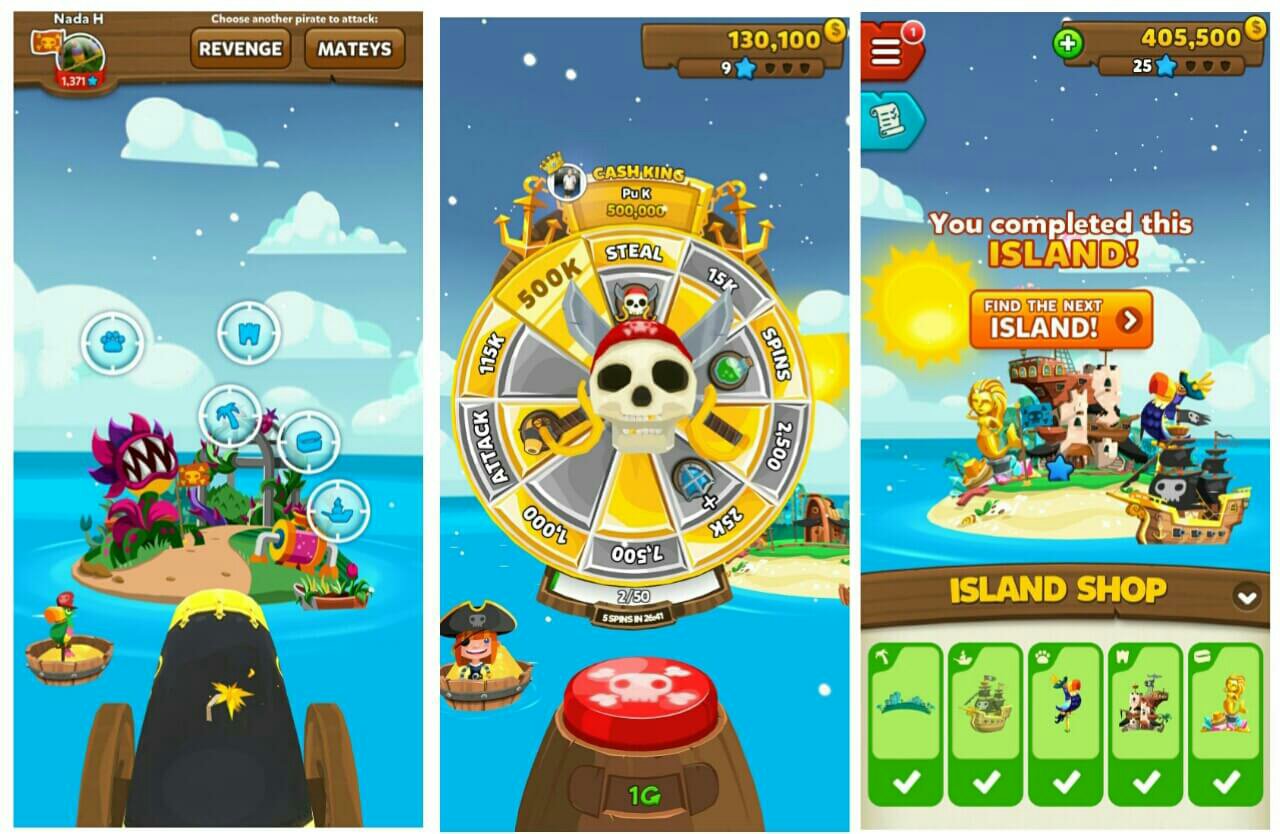 When you kick-off Pirate Kings for the first time, you will be rewarded free spins every hour and as you progress, it tends to add up. But this can never be enough. As such, we've decided to garner all the daily bonuses for Pirate Kings and most of them include free spins as well as other items.
Do note that the below Pirate Kings Free Spins link where gathered from the game's official fan page on social media channels as well as on emails and they can only be collected once. So without any further ado, below is all the daily Pirate Kings Free Spins to claim right now.
12/02/2021
11/02/2021
10/02/2021
9/02/2021
8/02/2021
Before we round up, it's important to know that the above Pirate Kings Free Spins are time-limited. So if you do not redeem them within 24 hours, then they'll expire. For more spins link update, do bookmark this page and endeavor to refresh it often.
Wrapping Up
So these are all the Pirate Kings Free Spins worth collecting right now. They can give you a plethora of coins, weapons and other items and these are dependent on your VIP level. To claim the rewards, simply ensure the game itself is installed on your device, then click on any of the links above and you'll be redirected to pirate kings. From here, hit collect on the pop up that'll appear within the game and you should be good to go.