PPSSPP games galore. So if you are looking to relive those nostalgia, then here's a list of the best PPSSPP games for Android and iOS.
By god, Sony's PlayStation Portable was a remarkable and utterly brilliant console that let's you play a plethora of weird and high graphics video games. Albeit popular, it never lived to its lofty goal of been the best PS2 alternative. But it was good in its own goofy and floundering way.
Also Checkout: The Best PS4 Emulator
Now, just when we thought Sony's discontinuation of the PlayStation Portable will be the end of PSP games, Henrik Rydgãrd single-handedly came up with one of the best PSP emulators (PPSSPP) that's capable of emulating almost every single PSP games on mobile. So without beating around the bush, here are the best high graphics PPSSPP games for Android and iOS.
1. God of War: Ghost of Sparta
The story of Kratos is a badass one and when you look at Ghost of Sparta, you'd see that it is a mercilessly and fast-paced hack and slash game that breathes vengeance. Set in ancient Greece, God of War: Ghost of Sparta tells a tale of Kratos who's still haunted by the visions of his mortal past. In a bit to explore his origins, he fights his way to Atlantis where he finds his mother who claims that his brother is still alive. With bitterness, Kratos sets out on a journey to rescue his brother and together, they must battle the God of Death Thanatos.
If Ghost of Sparta allures you, then you'll find God of War Chains of Olympus remarkable.
2. The Warriors
One of the most popular beat 'em up video game you can play on the PPSSPP emulator is undoubtedly The Warriors. It's a game like no other and offers an exhilarating gameplay as well as graphics and a combat system that is second to none. The Warriors sees a group of gang from Coney attend a gang leader's meeting, when suddenly the gang leader is shot and killed. Framed for the murder, they are left with no other option than to travel all the way back to your island with up to 50,000 gang members standing in their way.
3. Tomb Raider: Legend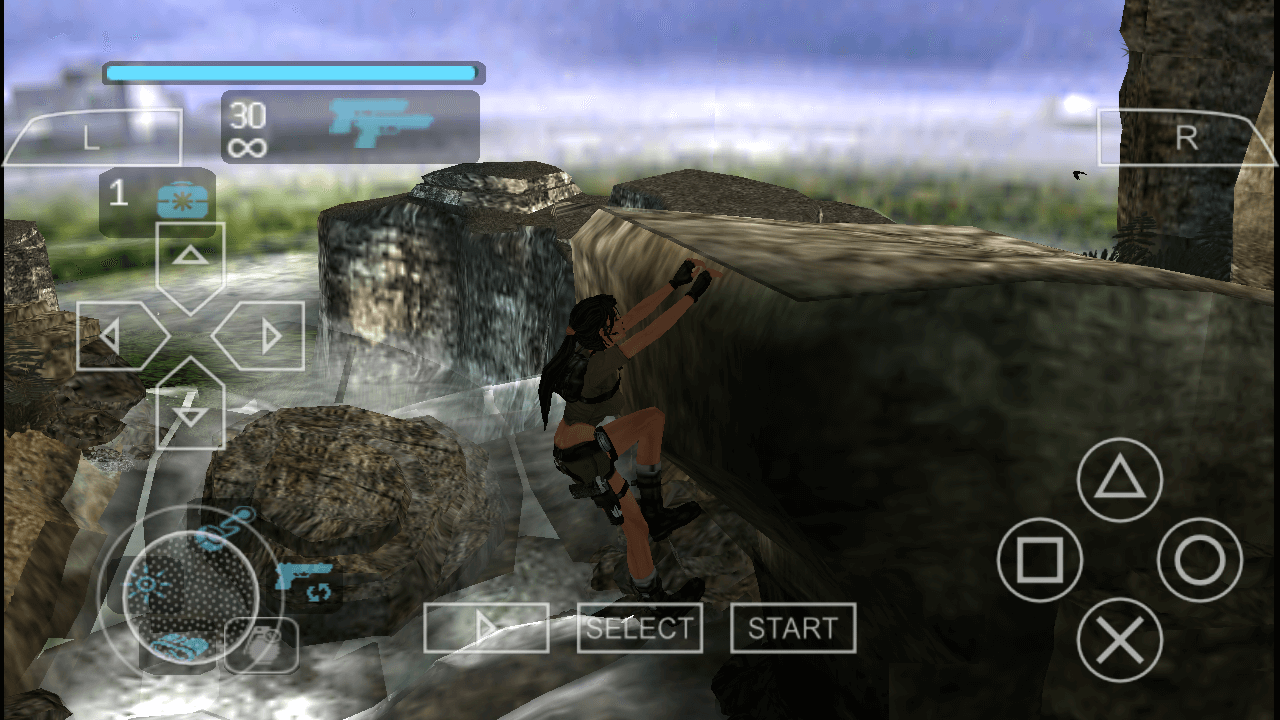 Tomb Raider Legend is hands-down the most adventurous PPSSPP game you can play right now. It's a phenomenal that debuted in grand style and as a beginner you'd find it difficult to play without a vivid walkthrough. That aside, Tomb Raider: Legends details the story of Lara Croft who's tasked to travel across the globe in a bit to unearth a legendary artifact rumoured to contain an immense power capable of threatening humanity's very existence. The game comes with plenty of puzzles to solve and a vast array of weapons that can be used to battle enemies and maneuver through obstacles.
Love Legends? Then Tomb Raider: Anniversary is a must-play.
4. The Godfather: Mob Wars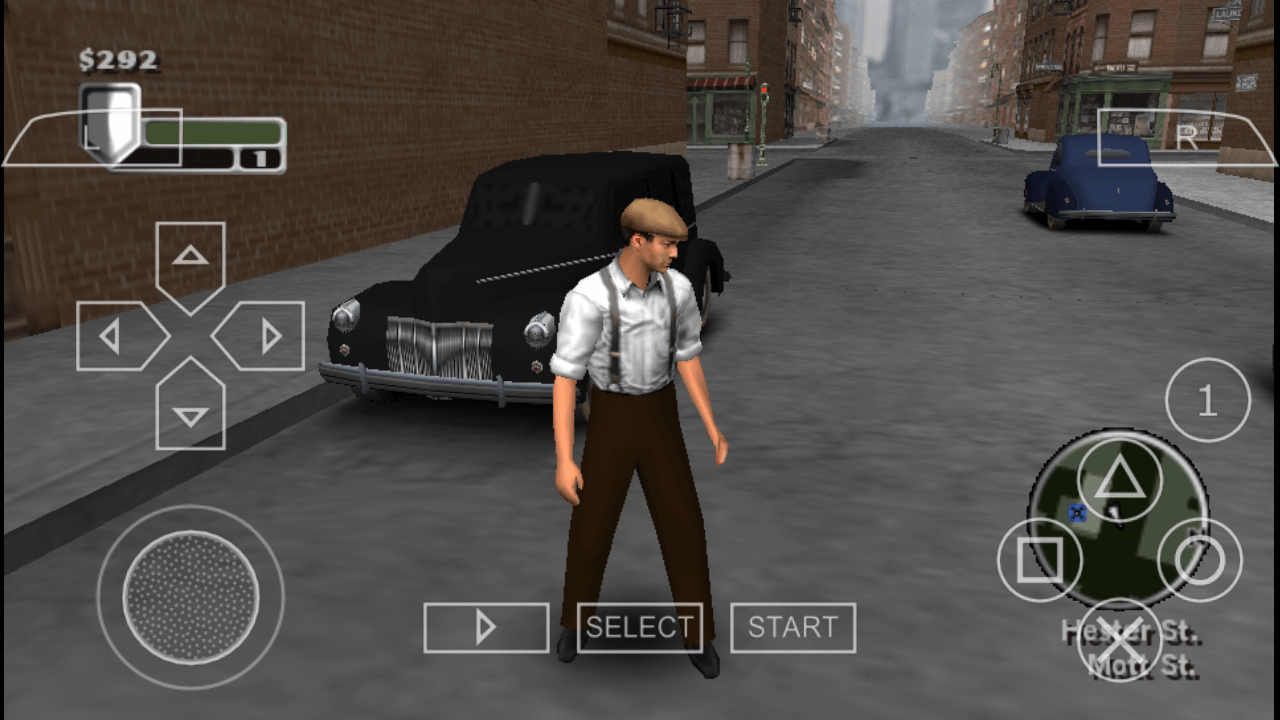 The Godfather: Mob Wars might not be a port done right, but it's still one of the best PPSSPP games worth giving a try. While we may not get the Grand Theft Auto-style free-roaming and driving parts, it's good to see that EA managed to cram in a good majority of the console's various missions whilst retaining the graphics quality. Mob Wars at its core is a game of family, respect and loyalty. Its gameplay sees a young boy working for the Corleone family and this is all in a bit to rise through the tanks and become a Don.
5. Man Hunt 2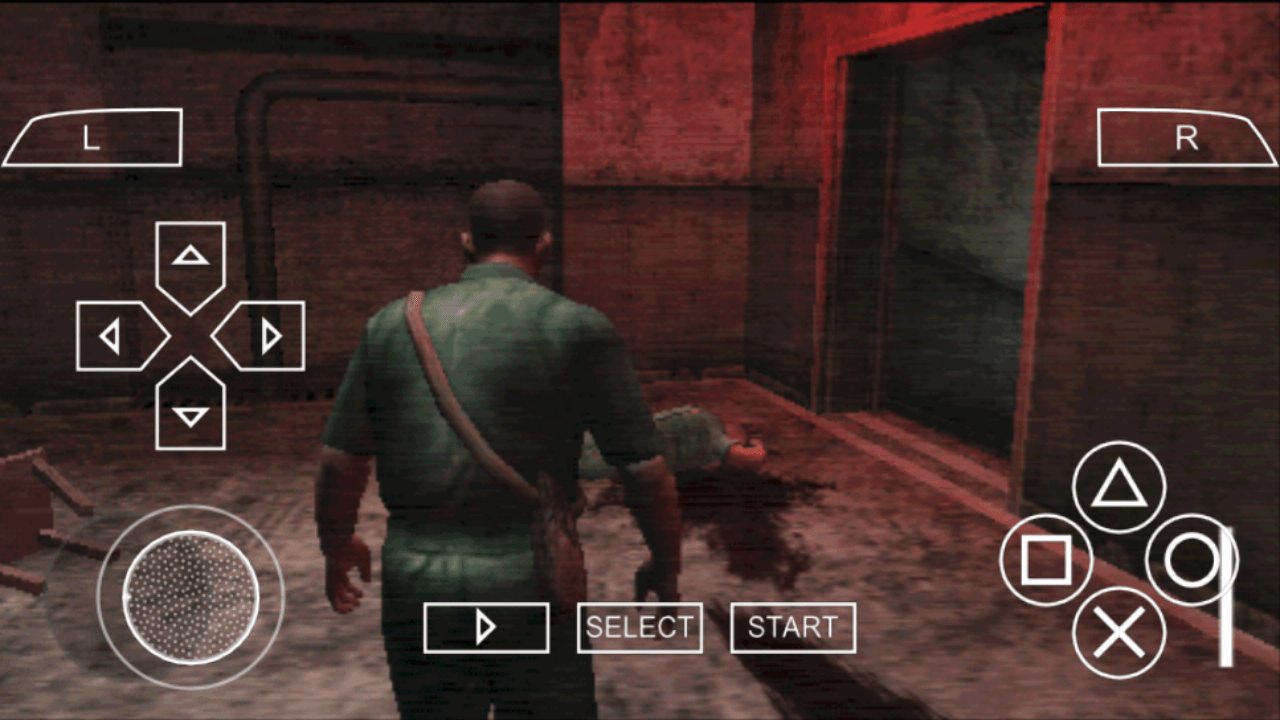 Rockstar sure knows how to make good games and with Man Hunt 2, they have solidified this fact. For folks uninformed, Man Hunt 2 is a psychological horror stealth game set in the fictional city of Cottonmouth. It's gameplay kicks-off following an experiment gone wrong and as one of the two survivors, your mission will be to escape the Pickman Project secret research facility with hope to uncover your identity. Man Hunt 2 sure brings an exhilarating gameplay and with the sociopathic assassin on your side, you'd find it pretty easy recovering from the amnesia you've suffered.
6. Assassin Creed: BloodLines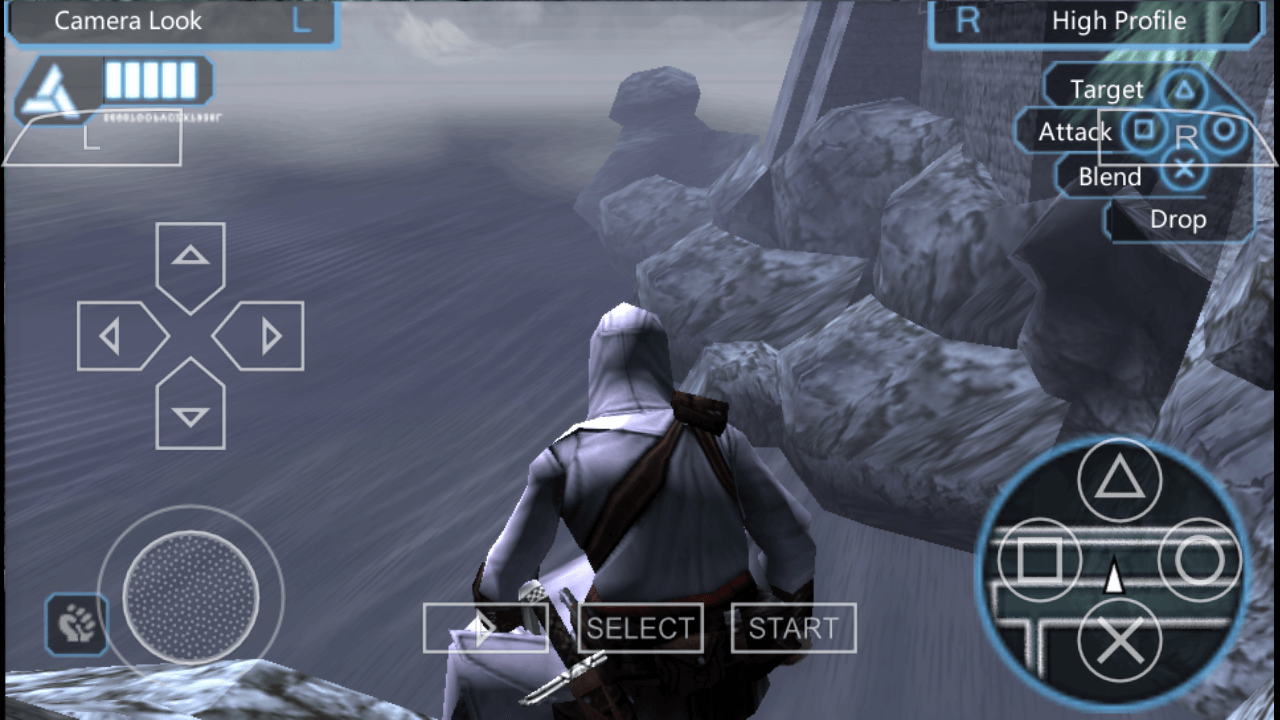 We have always known the Assassin Creed series to be the perfect action-adventure game where players get to run around and climb building whenever and however they want whilst assassinating enemies stealthily. BloodLines sure doesn't disappoint here, as it brings a plethora of features that makes the missions feel as fresh and as exciting as possible. At its core, Assassin Creed BloodLines follows the adventures of Altaïr whose goal is to hunt down and kill the remaining Templars on the island of Cyprus.
7. Dante's Inferno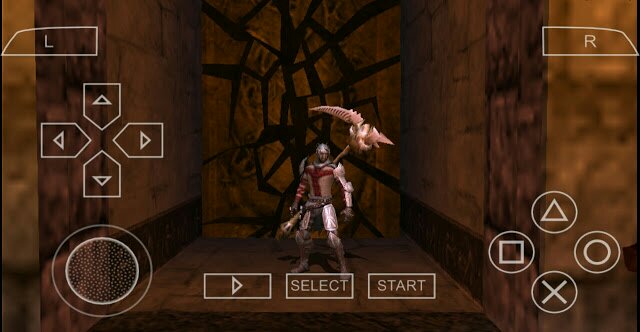 Believe me, if you're looking for the best PSP game that's similar to "God of War, then Dante's inferno should be your go to. The game's captivating story revolves around Dante, a crusader who was stabbed on the back during a battle. Refusing to accept his fate after been condemned to death, Dante defeats death, took his scythe and sets off home with the hope of repenting for his sins. Upon getting home, he was stunned to find his house destroyed, & his father murdered alongside his fiancée Beatrice. Just then, Lucifer appears and took Beatrice soul away. With rage, Dante transverse through the nine circles of hell to rescue the soul of his beloved. Dante's inferno brings a vibrant graphics with "hack and slash" gameplay style.
8. Metal Gear Solid – Peace Walker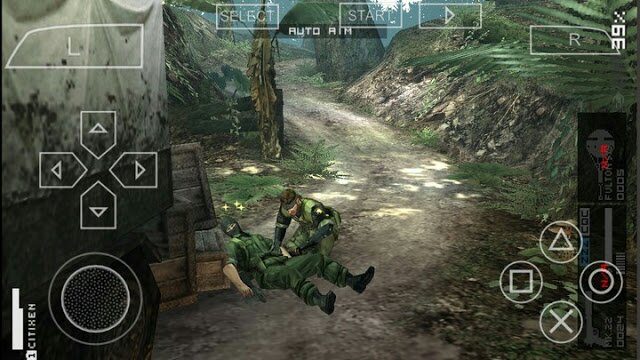 When Metal Gear Portable OPS first arrived on the PlayStation Portable, it was literally the best action-adventure stealth game ever. But it later lost its glory following the release of Peace Walker. At its core, Metal Gear Solid Peace Walker sets in Costa Rica and puts you in charge of big boss as he prepares for the rise of outer heaven. Having played this game, i can literally tell you that the graphic is top-notch. Ths gameplay consists of two modes namely; Mission and Mother Base, and players are equipped with a plethora of weapons as they infiltrate an enemy base or territory.
9. Gran Tourism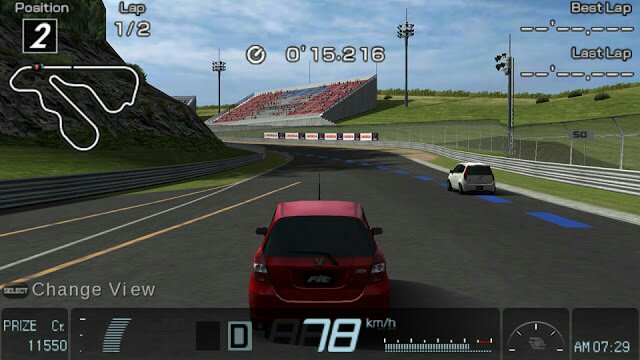 Gran Tourism is hands down the best racing game for the PPSSPP emulator. It features over 800 vehicles from different automakers as well as 35 tracks to help you prove your driving skills. For one thing, Gran Tourism offers a slick, authentic and stunning visuals at a crisp of 60 frames per second. But albeit clumsy plus the absense of career mode, it is still a classic game and probably the most realistic four-wheeled satisfaction you will ever get from a handheld PSP emulator on Android.
10. Crisis Core Final Fantasy Vii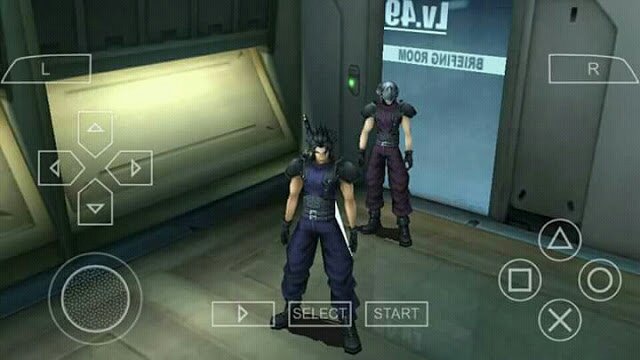 Crisis Core is without doubt one of the best game in the final fantasy series. Despite it been linear, it's still a very good mission-based RPG with a new style of gameplay and realistic graphics. Crisis core focuses on Zack Fair and his adventure to look for a missing soldier called Genesis. The game's story is really captivating and I'm sure that fans of final fantasy 7 will really love it as it details the background story of different characters. It's a phenomenal per se.
11. Obscure: The Aftermath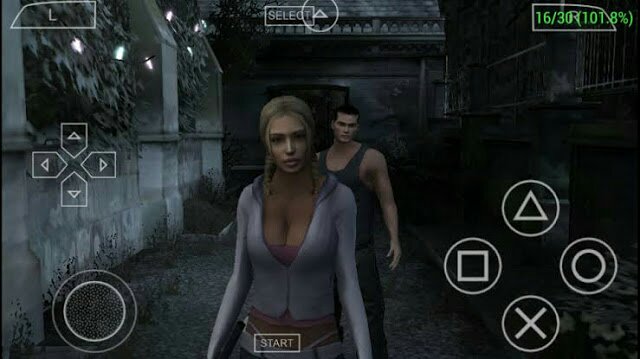 Despite it not being overwhelmingly scary, obscure the aftermath is still one of the best survival horror PSP game for Android. The game's story sets in fallcreek university, where "strange black flowers" suddenly sprung up on the campus. Knowing that there's more to the sinister flower, a group of students came together in unity to fight the black aura. Obscure offers a rich 3D environment and players can work together to find clues and solve puzzles. There are a vast variety of weapons to be used in combating hideous and horrifying monsters.
12. G-Force
G-Force is a fast-paced action PPSSPP game that features a unique elite team of guinea pigs that uses high- tech gadgets, teamwork and specialised talents to complete dangerous government missions. Based on the original movie, G-Force puts you in charge of darwin and mooch, as they "team up" with other specially trained 'G-Force agents to fight against Leonard saver and his robot army. During gameplay, players can use a unique sense of scale to manipulate environments, solve puzzles and defeat enemies. G-Force is really a fun game, and it's worth playing.
13. Prince of Persia – Rival Sword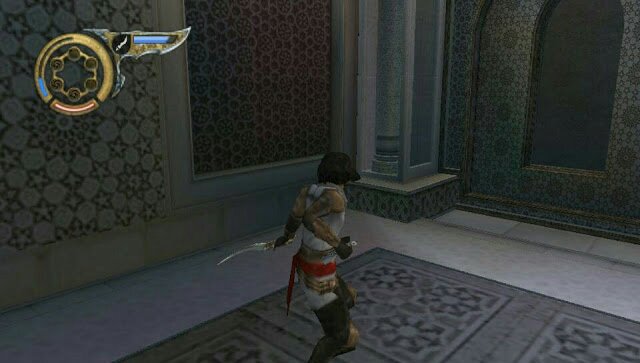 Also known as the two thrones, Prince of Persia Rival Sword narrates the story of the prince, who makes his way home to babylon with kaileena in search of peace but was meet with a kingdom ravaged by war. With kaileena kidnapped and killed, she unleashes the sand of time and the prince will have to prevent his dark alter ego from possessing him, else everything he holds dear will be destroyed. Prince of Persia – Rival Sword brings quite a vivid graphics, and the free-form fighting system allows you to destroy enemies however you damn fit. It's really a must-play.
14. The 3rd Birthday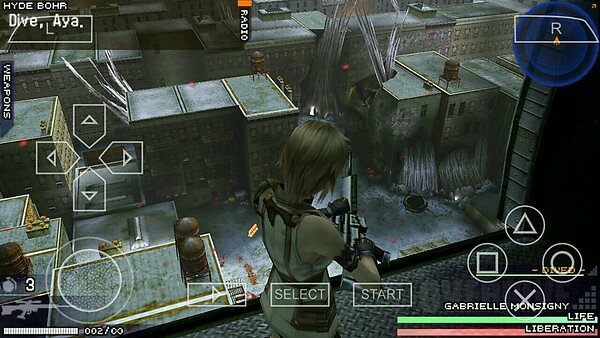 The 3rd birthday is basically a spin-off of the parasite eve, the game's story starts off when hideous and horrific creatures from nowhere descend on Manhattan, they where dubbed the twisted, and as the pandemonium persists, Aya Brea awakens from a lost past on the occasion of her third birthday to defend the city. The 3rd birthday brings an intense gameplay, heavy RPG elements and an incredibly long story with great graphics and responsive controls. It's certainly worth a hell of a shot.
15. Resistance Retribution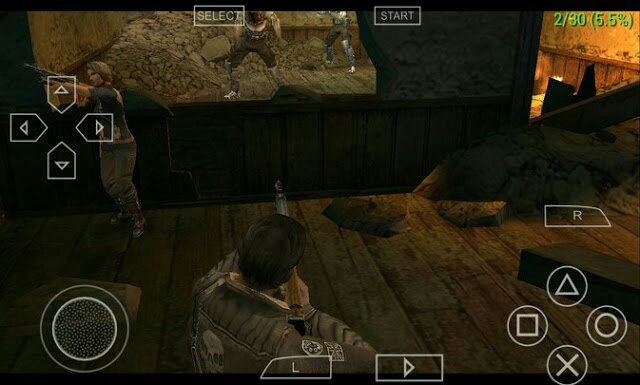 Resistance retribution narrates the story of a former "British Marine" named James Grayson who goes on a vendetta against the 'chimera' after he's forced to kill his own brother inside a "chimera conversation center" following a personal tragedy. For one thing, resistant retribution brings an 'excellent graphics, solid controls and a groundbreaking multiplayer mode. The game features over 10 different types of enemies with a vast variety of weapons to aid you in combat.
16. Monster Hunter Freedom Unite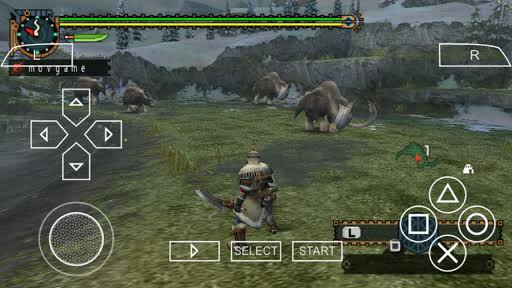 If you're looking for an enormous RPG, then monster hunter freedom unite should be your best choice. The game's main aim is to trap and kill monsters, while acting as the hunter. With authentic graphics, monster hunter brings a plethora number of weapons, armor and over '500 hours" of gameplay. Also players are opportuned to battle with previously unseen monsters in MHFU mode. Monster hunter freedom unite relies greatly on teamplay and exhilarating strategy.
17. Syphon Filter: Logan's Shadow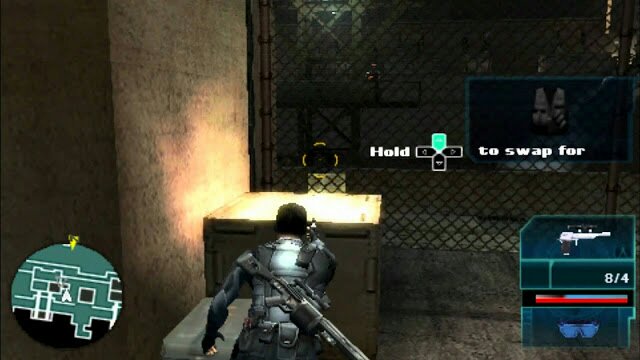 If you have played syphon filter darkmirror, then compare it with Logan's Shadow and conclude which is better. Of course Logan's Shadow brings authentic graphics, and I'd choose it if I'm opportuned to weigh. Syphon filter Logan's shadow sets Gabe Logan into action when a dangerous new technology is hijacked by a criminal extremist group. One fascinating thing about Syphon filter Logan's shadow is that it introduces 360 degree underwater combat and a variety of combat mechanics that can force enemies into cover. Overall syphon filter Logan's shadow is a game worth playing since it brings friendly missions.
18. Secret Agent Clank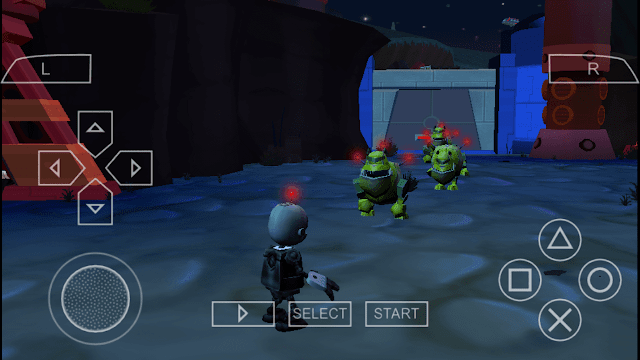 Secret Agent Clank is one of the best PPSSPP games for Android. The story follows clank and his mission to save rachet who was framed and jailed by a ruthless enemy for a crime he didn't commit. During gameplay, you will see Clank as a brainy robot who is quite experienced when it comes to tracking down a mysterious enemy. One thing about clank is that he's cool under pressure and is been equipped with a vast array of weapons and gadgets on his mission to unravel the secret behind his friend's predicament and secure his freedom. If you ever get addicted playing secret agent clank, then you can try Clank and Rachet since they're similar.
19. Silent Hill – Shattered Memories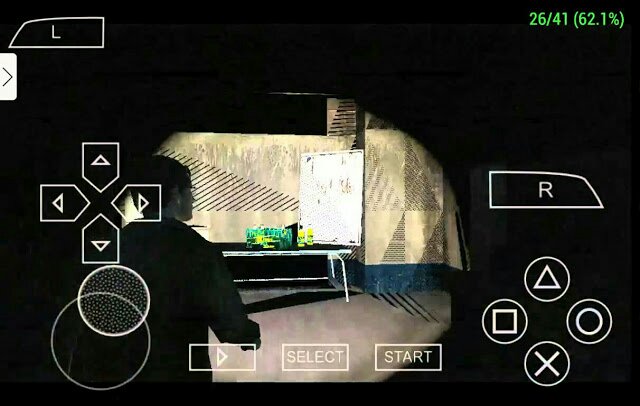 Silent hill shattered memories is one of the best horror PPSSPP games for Android and it reminds me greatly of 7 days salvation. The game's story follows Harry Mason, a broken man who sets out to unravel the mystery of his missing daughter Cheryl. Unlike Silent hill origin, Shattered memories does not allow players to use guns, rusty metal pipes or knives. Hence you've got only your 2 legs. This however doesn't make the game less interesting, as you will get to experience cinematic cutscenes, interactive dialogue and beautiful graphics.
20. Kingdom Hearts – Birth by Sleep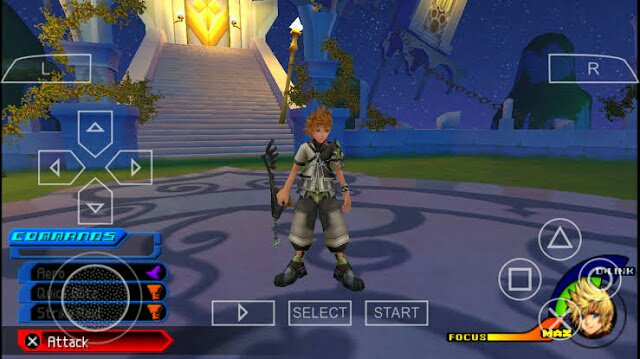 Kingdoms heart birth by sleep is a beautiful RPG that offers graphics that's as strong as the combat itself. The game story revolves around a new trio of heroes who wield a powerful keyblade that's rumored to have saved the world before. Things later went wrong when one of the keyblade masters disappeared along with his apprentice. Aware of the threat this might cause; Terra, Aqua and Ventus where ordered by their masters to seek out Xehanort and his cohort. If you are a KH series fan, then you will love birth by sleep real-time battle system.
Notable Mentions
PlayStation Portable games galore and if we decide to list them all in this article, then we certainly won't be going home today. The above listed PPSSPP games are definitely our favorite, but assuming you've played them all, then we suggest you give the following list a try.
WWE Smackdown Vs Raw 2011
Grand Theft Auto Vice City and Liberty City
Gun Showdown
007: From Russia With Love
Persona 3
Call of Duty: Road to Victory
Dead to Right: Reckoning
X-men Origins: Wolverine
Pirares of the Carribean: At Worlds End
Wrapping Up
One of the things you should know before we round up is that the above listed PPSSPP games aren't ranked in anyway since they are equally the best both in graphics and controls. Other than this lists, there are a plethora of other PPSSPP games available on sites such as emuparadise and coolroms. Do check them out.