Looking to play The Last Of Us, Uncharted 4 and other PS4 exclusives on your computer? Then here's a list of all the best PS4 emulator for PC, Linux and Android.
Microsoft Xbox One may be good, but it isn't generous compared to Sony PS4. At its core, the PlayStation 4 is one of the greatest video game console of all time. One of its unique approach is the stylish design it brings and this is backed with solid hardware specs and an excellent controller that's smooth as hell.
Despite lacking the backwards compatibility thing, the PS4 is still going strong till date. From the Last of Us to Uncharted and more, there's a plethora of exclusive titles available for the console. Its game library is second to none and the graphics output is unlike anything you have seen before.
Also Checkout: The Best PS1 Emulator
Whilst fully aware that the PlayStation 4 is a fantastic choice for those looking to game on budget, a slew of folks may not like the "idea" of gaming on their television and as such, they may go on a hunt in search of a legitimate PS4 emulator.
From Spine to Orbital, there's fortunately a sheer amount of them but before we unravel them, it's safe to say that the self-acclaimed PS4 emulator PCSX4 is fake. Knowing fully well that PCSX2 is a popular PS2 emulator, the scammers behind PCSX4 mimicked its name whilst claiming to be legitimate.
When you arrive at the site for the first time, you'd hardly believe that it isn't legit. First is the Github page where it claims to host the code for its open source project and then there's the FAQ that looks convincing. But don't be fooled by these fallacies.
PCSX4 Github repository has no activity or people attached to it and if you doubt me, then go ahead and click on the download link visible on the site and you will be asked to fill out a survey prior to downloading the emulator.
If you're informed, then you should know that no legitimate emulator project will ever ask you to complete surveys just to download the software. The disingenuous people behind the PCSX4 emulator is simply trying to make dosh off your time and since the emulator doesn't exist, you won't be getting what you laboured for.
PCSX4 aside, there is a slew of PS4 emulator scam out there. But despite the fact that a majority of them are fake, there's still a few that seem legit and whilst they aren't matured enough to boot commercial games with ease, they're still worth giving a try. So without further ado, here's the best PS4 emulator for PC and Linux.
1. Spine
The PlayStation 4 emulation isn't easy but with Spine, things are gradually taking a positive turn. For folks unaware, Spine is a Linux-only PS4 emulator that's capable of running a few commercial games at reasonable speed. From Megaman to Legacy and We Are Doomed, the emulator can boot several titles (not graphically demanding) at full speed provided you have the perfect gaming rig.
Initially, there was a high level of skepticism surrounding the release of Spine. Many folks dubbed it fake on reddit and this was probably due to the fact that it's closed source. But the reason for this is that the developer doesn't want their hardwork to be forked.
Spins is pretty solid. It is no scam and while there might have been a little doubt when it debuted, A few research revealed that the emulator is real and it's currently able to run over 50 commercial games to some extent albeit no sound.
2. GPCS4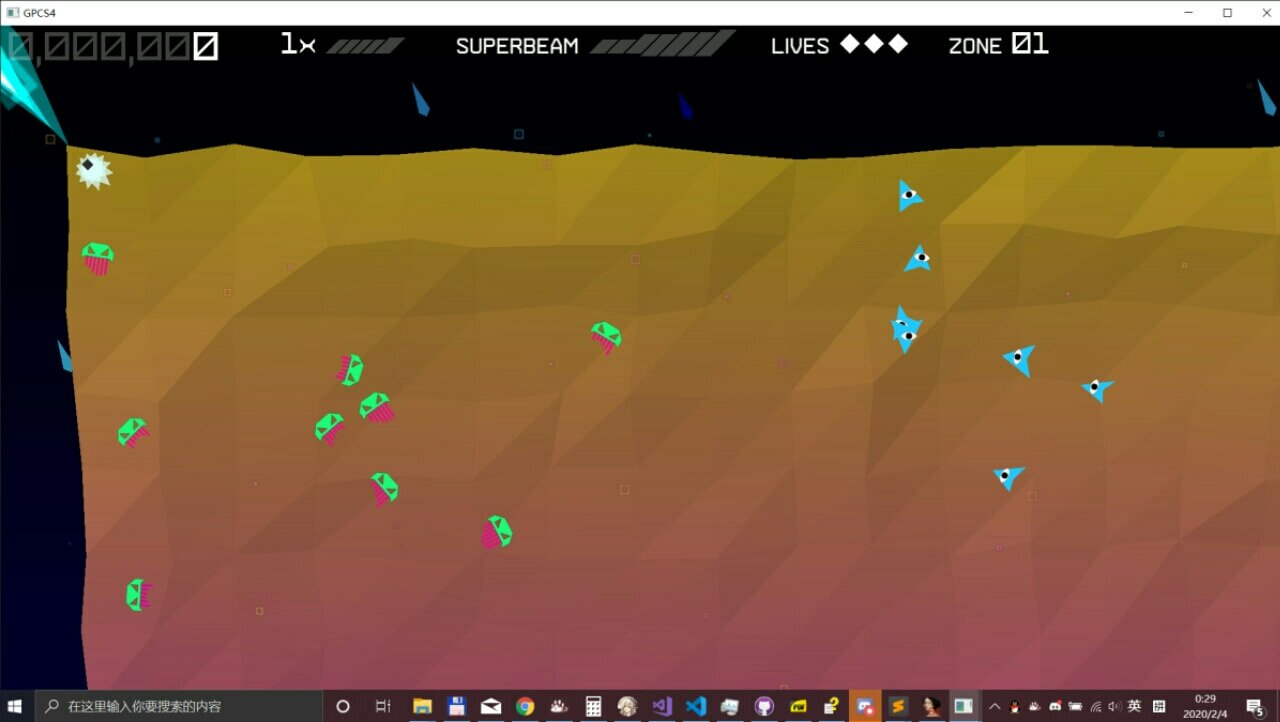 Efforts to emulate the PlayStation 4 have been going on for quite a while now and while Spine may have managed to boot and run games such as Megaman and more, fact still remains that it's Linux exclusive. As such, you may be looking for something that works on Windows PC and this is where GPCS4 comes in to play.
It's one of the best PS4 emulator for PC and despite the fact that it kicked-off for fun and technical research (3D graphics learning to be precise), GPCS4 is already able to boot We Are Doomed. It's the first commercial game to run so far and aside from displaying graphics, it's now playable.
Of course low frame rate is to be expected since there are no graphical optimizations but the developer is already planning to implement these stuff together with improved controller input handling. GPCS4 is improving and every new updates brings it closer to booting some games. Nier: Automata for example can show logos now.
3. Orbital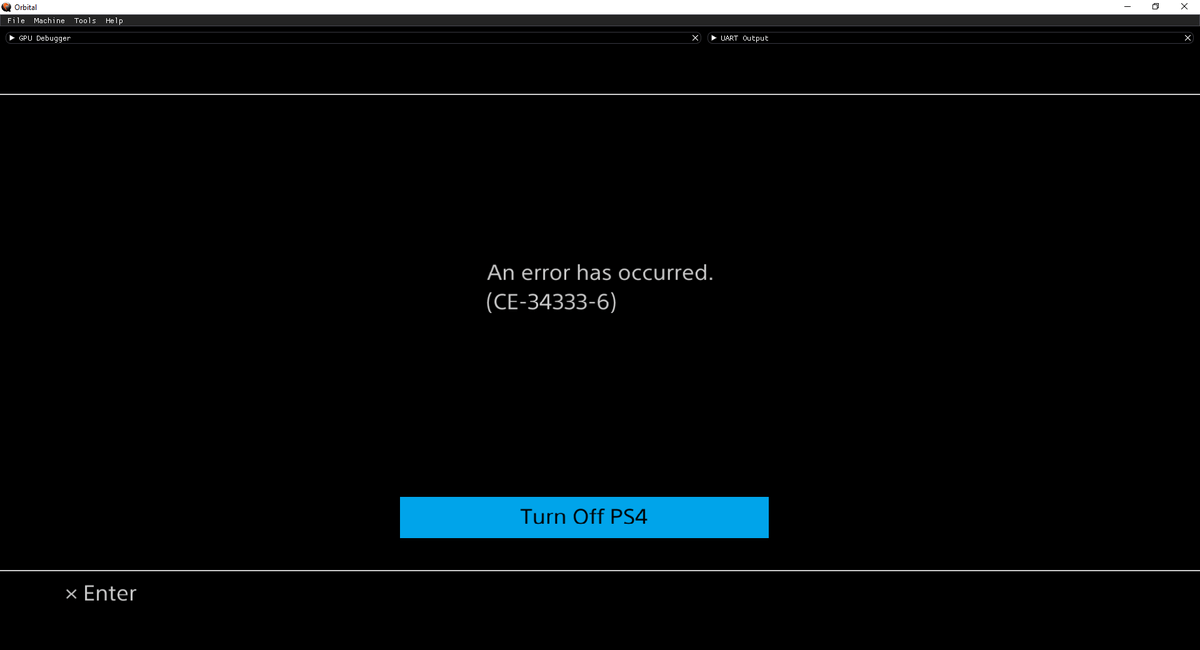 Orbital is actually a "work-in-progress" open source PS4 emulator for PC. Its development kicked-off years ago but it hasn't improved much. In its current state, we certainly won't recommend it to end users and despite the fact that it output graphics, we still consider it a tool that can be used by developers as basis for future emulation of the PS4.
For the past few months, Orbital has been going through some improvements and it's already able to boot "decrypted kernels" to some extent. The emulator in summary can't boot any PS4 games yet since it's stuck at the console's Safe Mode.
4. PS4Delta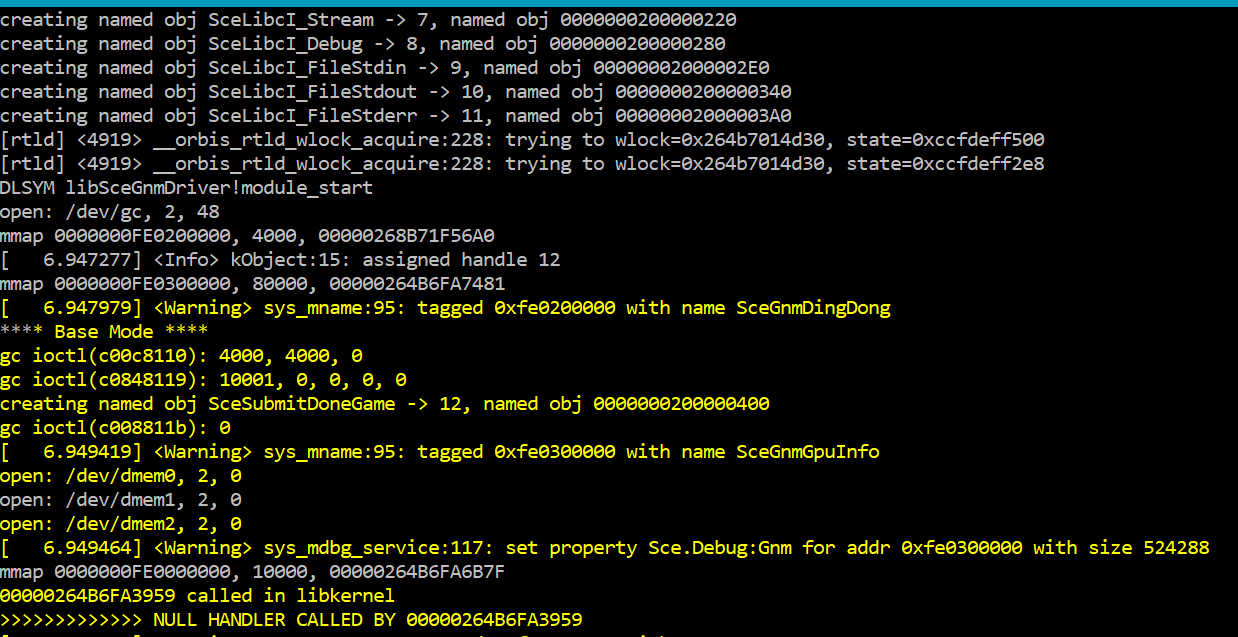 PS4Delta isn't an emulator per se, instead it's a "compatibility layer" for the PlayStation 4 console. Rather than LLE, PS4Delta focuses more on High Level Emulation and works by translating the PS4 system calls into native calls for Windows.
PS4Delta is still in its early stage and as such won't be able to run any commercial games yet. It's unlike Spine and GPCS4 since it doesn't immitate the behaviour of the PS4 hardware but the developer behind the project has promised to implement some functions which one done, will get the emulator to boot some games.
5. RPCS4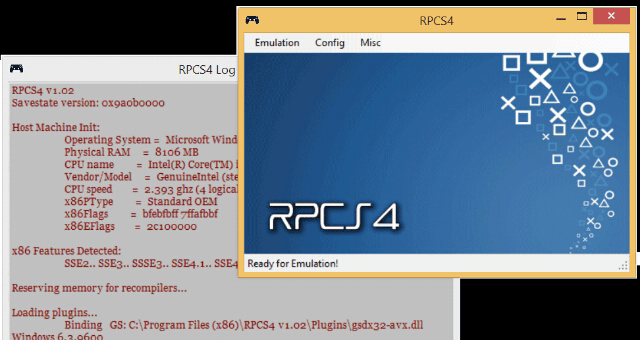 RPCS4 is yet another PS4 emulator started by the developers behind the ever popular RPCS3 PS3 emulator. The project began a very long time ago and as of now, it is only able to run PS4 games albeit without graphics and often display errors. RPCS4 began life running on unix-like OS but its progress halted a very long time ago, so we probably do not know if it's still active or not.
Wrapping Up
From Orbital PS4 emulator to GPCS4, Spine, PS4Delta and more, you will agree with me that PS4 emulation is here to stay. In two or three years to come, they'd be able to boot several PS4 commercial games with ease. Till then, keep an eye on Spine and GPCS4, since their development is progressing rapidly. Also do note that there's currently no PS4 emulator for Android.