The experimental Roblox fighting game which has seen over 95 million visits and up to 5,000 concurrent players has come to stay. In this article, we'll be unveiling the best scripts that can help you gain the upper hand during gameplay.
Albeit in development, ZOぞ is arguably one of the most interesting 3D experiences on Roblox. The game which was originally released in 2021 has seen lots of updates and has skyrocketed in popularity since launch.
Also Checkout: Roblox Piano Sheets
It is addictive per se and it's graphics, controls and soundtrack is of top quality. Features aside, ZO is simply a fighting game on Roblox that task players to fight off opponents using their katana and other weapons available.
Each kill rewards players with souls which act as a currency that can be used to buy skins from the store. Now assuming you're looking to gain the upper hand during gameplay, then here's some of the currently working Roblox ZO Script to utilize right now.
Roblox ZO Script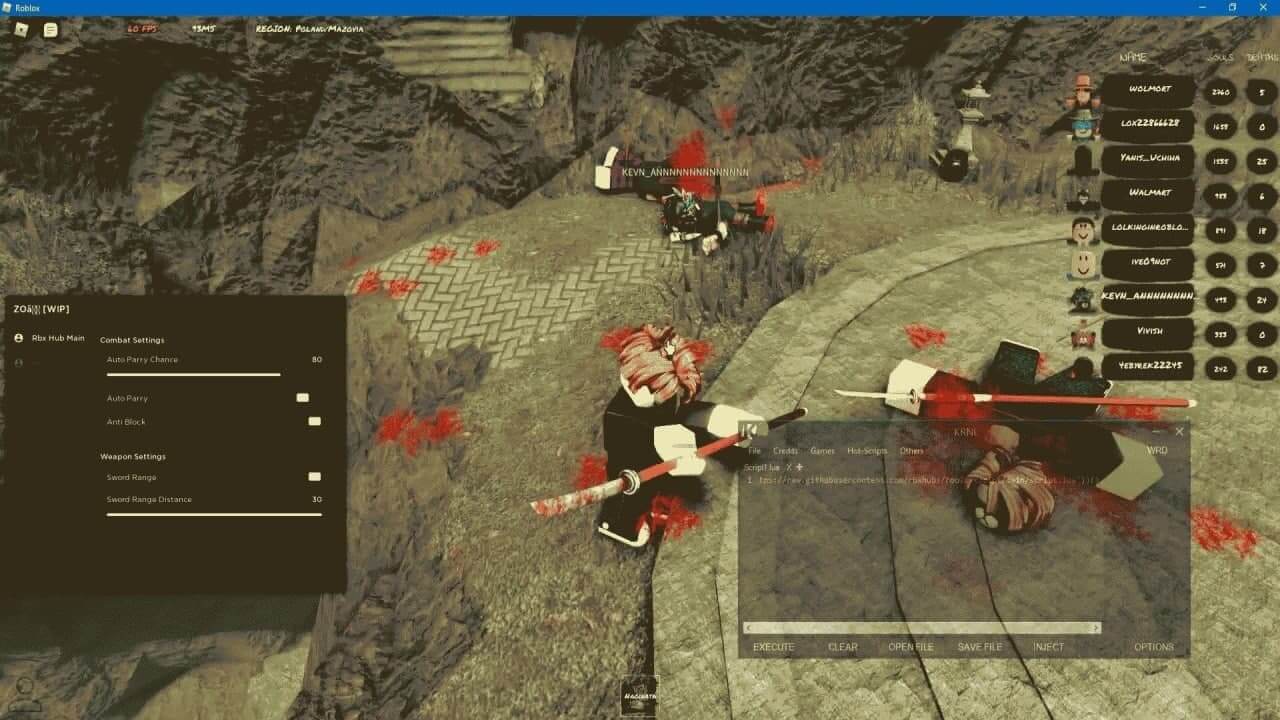 ZO Script galore, and most of them offer essential features that can help you win every fight faster. From Kill Aura to Auto Block, Instant Kill and more, below's all the active Roblox ZO Script to utilize right now.
Script 1
Script 2
Script 3
How to Execute Scripts in Roblox ZOぞ
Prior to executing scripts in a game on Roblox, one will need to employ the services of a reliable Roblox exploit. From Krnl, Fluxus, Synapse X and more, there are a plethora of them.
So assuming you do not have one downloaded yet, simply jump into our previous post detailing the best Roblox script executor and/or exploit and find yourself something that works.
Once installed, simply go ahead and jump into Roblox, then fire up ZOぞ as well as the downloaded exploit. Next up, copy and paste any of the ZOぞ scripts listed above into the box found within the executor.
Once done, click on the Inject/Execute button and the script GUI will pop-up. Now go ahead and enable the hacks you prefer.