Skibi Defense scripts abound. So if you are looking to get infinite credits, boosts, and more, here's all the Roblox Skibi Defense script to utilise right now.
If you consider yourself an avid internet user, chances are you have come across the Skibidi Toilet trends on TikTok and YouTube. These animated series revolve around a bombastic war between toilet-dwelling villains, who have taken over the world, and their enemies, a group of revolutionaries with various hardware for heads, including TVs, cameras, and speakers.
Following its popularity, a plethora of developers began making games inspired by this animated series, and one such title we recommend giving a try is Skibi Defense, a real-time strategy 3D experience created by Archkos Studios for the Roblox platform.
Also Checkout: Mall Tycoon Script
In Skibi Defense, players are tasked with placing their units and fighting against waves of mighty toilet forces who have already taken over the world. The game has over 20,000 active players, and despite being new, it has amassed more than 15 million visits so far.
Now, assuming you are looking to simplify your gaming experience by utilising hacks such as teleport and more, here's a list of all the currently working Roblox Skibi Defense scripts to utilise right now.
Skibi Defense Script
From infinite credits to boosts, there are a plethora of feature-rich scripts for Skibi Defense. So without further delay, here's all the Roblox Skibi Defense script to utilise right now.
Script 1
loadstring(game:HttpGet("https://raw.githubusercontent.com/LOLking123456/Skibi/main/Defense"))()

How to Execute Scripts in Skibi Defense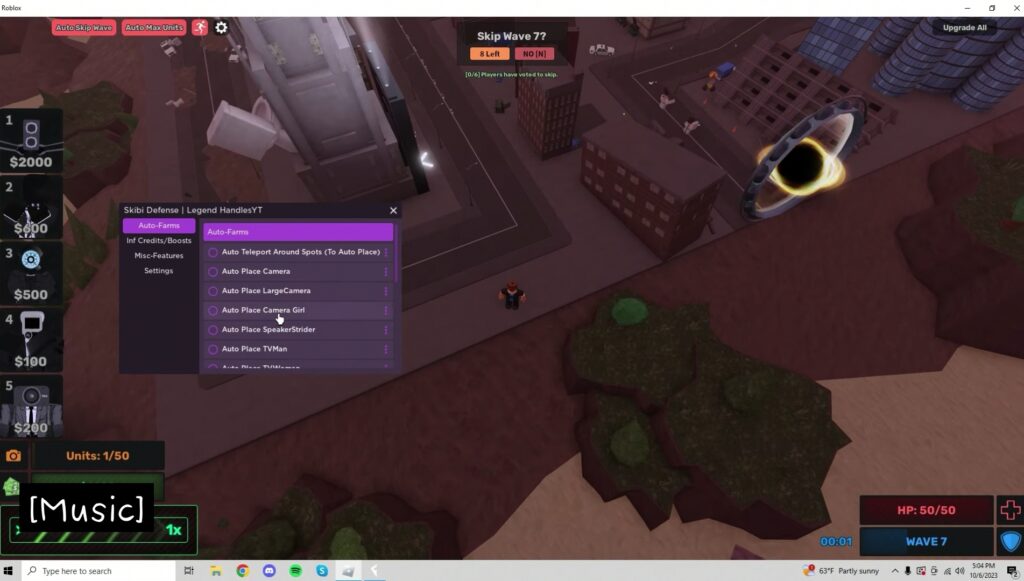 Prior to executing scripts in Skibi Defense, one will need to employ the services of a reliable Roblox exploit. From Krnl, Fluxus, Synapse X, and more, there are a plethora of them.
So assuming you do not have one downloaded yet, simply jump into our previous post detailing the best Roblox script executor and/or exploit and find yourself something that works.
Once installed, go ahead and jump into Roblox, then look up and click to open Skibi Defense as well as the downloaded exploit. Next up, copy and paste any of the Roblox Skibi Defense scripts listed above into the box found within the executor.
Once done, click on Attach, followed by the Execute button, and the script GUI will pop up. Now go ahead and enable the hacks you prefer.