Feeling doctorate? These two point hospital cheats can enhance and simplify your gameplay.
Realism and serious gameplay aside, Two Point Hospital is an unexpected gem. It spawned with a goal and that is to bring an old favorite into a new era. As a successor to Bullfrog's 1997 Theme Hospital game, Two Point Hospital is a business simulation game where players are tasked with building hospitals in other to help afflicted patients with various illness and injuries.
Also Read: Sims 4 Cheats: Get All The Money, Skills and Free Real Estate
Animations, room construction and background radio announcers are definitely one of the things that makes the game thick and aside from that, it features modern graphics and elegant style. Its gameplay is humorous, quite capable of sucking you in hours on end. Now if you are looking to get free money, unlimited energy and more, then here are the best two point hospital cheats you can use.
Two Point Hospital Cheats
Unlike Theme Hospital where you do press some certain commands to get infinite money, gain all rooms, equipment and more, Two Point Hospital doesn't boast of such. Hence users are meant to play the game normally and earn in-game goodies once they complete an objective.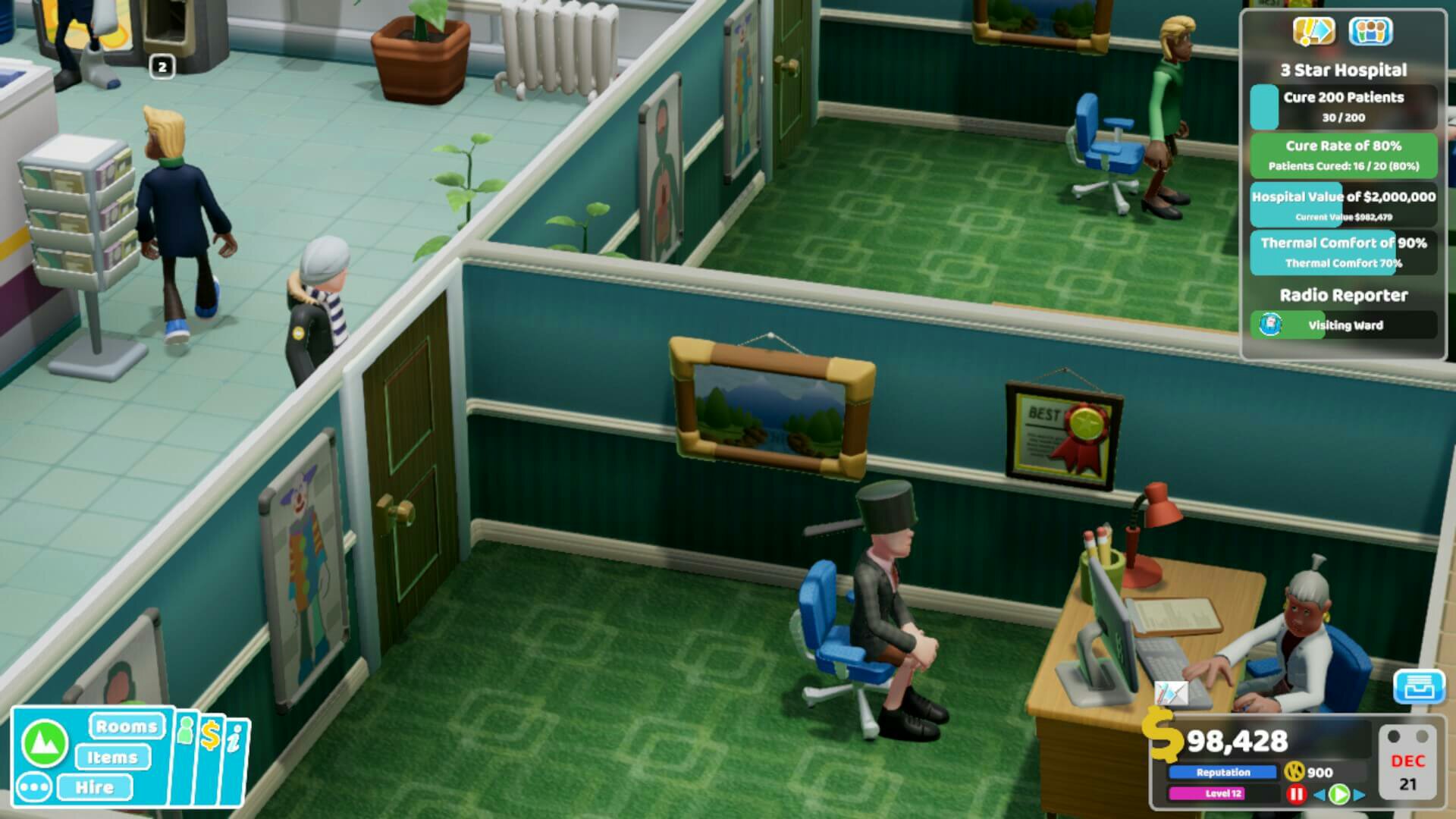 For some, that's where the fun is but I personally think that applying a few cheats can help simplify the gameplay. This is where WeMod comes in to play, an all in one modding tool for PC games. Let's quickly talk about it shall we…
What is WeMod?
Before now, utilizing cheat codes in game was fun. You could easily max out your character stats, enable god mode and unlock paid items for free. But the days of belirt is over and that is because a slew of developers are preventing users from cheating in their game.
Fortunately, we've WeMod. A handy tool that aims to change the way we apply cheats on games. It works by detecting the games installed on your PC and automatically display the cheats and mods that work with it. From teleportation to zero gravity, WeMod got 'em all. So here's how to use it to apply cheats on Two Point Hospital.
Using WeMod to Cheat on Two Point Hospital
So you want some special trainer mods and cheats huh? Then head over here and download WeMod. Once installed, launch the app and click on Games. From there, you will see a list of all your installed games alongside an extensive list of not installed games.
Select Two Point Hospital from the list and on the next page, you'll see a slew of cheats you can apply. Don't enable them yet rather click on "Play" at the top to fire up the game.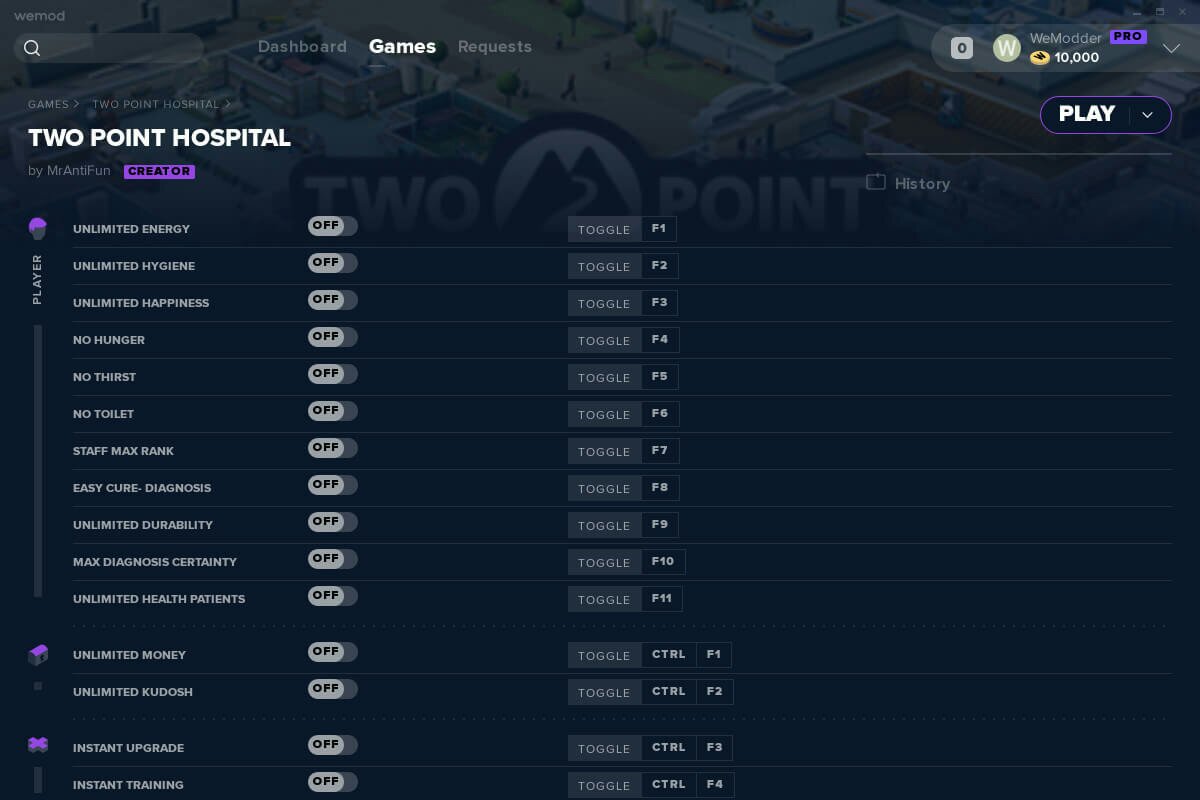 Once you are in, simply alt tab back to WeMod Infinity Trainer and turn on unlimited money, energy, health and more. Then go back to the game and see the magic.
Wrapping Up
WeMod typically ease the hassles involved in going through sketchy websites, avoiding malwares whilst looking for cheats. With the software, you can make your gameplay easier. It's definitely the best Two Point Hospital cheat and trainer.