Vape V4 script galore. So if you're looking to cheat in Bed Wars, then here's the only active Roblox Vape V4 script to utilize right now.
Said to be a metaverse, Roblox is an online gaming platform that allows users to create, share and play millions of 3D experiences. Building stuff within its Studio is overly fun, but assuming you are looking to make a game or in this case cheat in a game, you will need a script.
Also Checkout: Pls Donate Script
Roblox scripts for the uninformed are lines of code that contain instructions or commands for a game to follow. A good script can help you simplify your gaming experience by allowing you to play god or get infinite resources and more.
From Reviz admin script to Kohl, there are a plethora of them. However, if you are looking for something that's more advanced with lots of features and support for dozens of games, then you're better off utilizing Vape V4 Script.
Vape V4 Script
Vape V4 script offers a ton of advantages. Hacks such as Kill Aura, Fly, HitBoxes, Long Jump, No Fall, Scaffold and Blink abound and there's also an Auto Clicker, Sprint, Aimbot, Aim Assist, ESP and more.
The script is highly customizable and is constantly updated and undetectable. Now if you are itching to apply hacks or cheat in games such as Bed Wars, then here's the only active Roblox Vape V4 script to utilize right now.
Script 1
How to Execute Vape V4 Script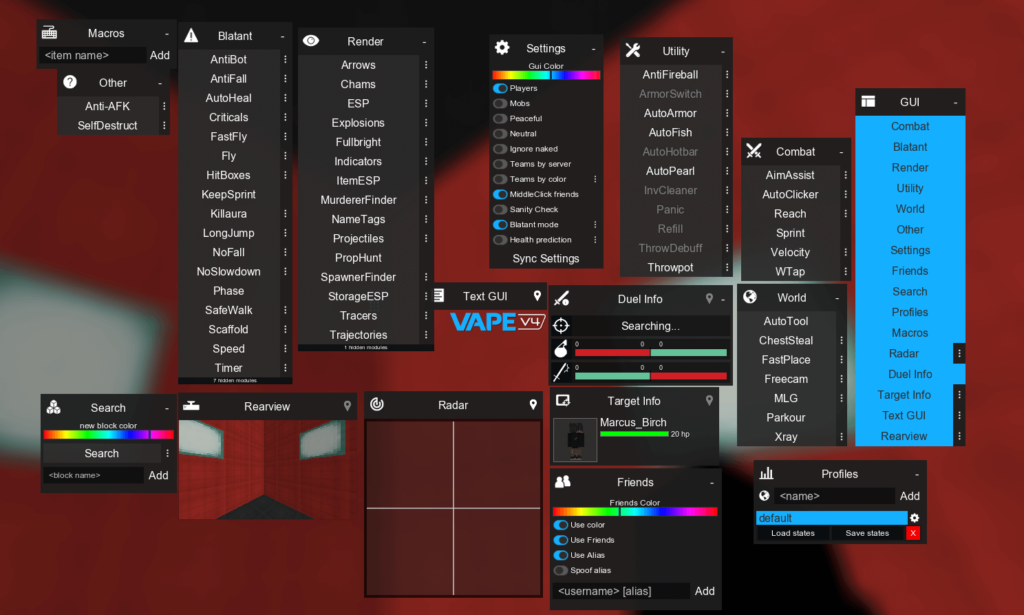 Prior to executing scripts in a game on Roblox, one will need to employ the services of a reliable Roblox exploit. From Krnl, Arceus X, Fluxus, Synapse X and more, there are a plethora of them.
So assuming you do not have one downloaded yet, simply jump into our previous post detailing the best Roblox script executor and/or exploit and find yourself something that works.
Once installed, simply go ahead and jump into Roblox, then fire up Bed Wars as well as the downloaded exploit. Next up, copy and paste the vape V4 script listed above into the box found within the executor.
Once done, click on the Inject/Attach button followed by Execute and the script GUI will pop-up. Now go ahead and enable the hacks you prefer.