Wisteria 2 script galore. So if you are looking to get hacks such as auto farm, godmode and more, here's all the currently active Roblox Wisteria 2 script to utilise right now.
Culminating over 6,000 active players with more than 2 million visits garnered so far, Wisteria 2 is an interesting 3D experience inspired by the popular Demon Slayer series.
Its gameplay task players to play as one of three different races (human, demon, hybrid) as they explore a vast open world completing quests and eliminating enemies.
Also Checkout: Become a Hacker to prove dad wrong tycoon script
For one thing, Wisteria 2 is an interesting adventure-packed story-based RPG and it is unique in the sense that your choices can heavily impact your gaming experience.
Now assuming you are looking to simplify your gameplay, we have got a dozen of Wisteria 2 script that can give you excessive amount of money and more.
Wisteria 2 Script
From Infinite Reroll to Infinite Spins, Money, and more, there are a plethora of feature-rich scripts for Roblox Wisteria 2. So without further ado, here's all the working Wisteria 2 script to execute right now.
Script 1
loadstring(game:HttpGet("https://raw.githubusercontent.com/LOLking123456/wisteria/main/New875"))()
Script 2
Script 3
Script 4
How to Execute Scripts in Wisteria 2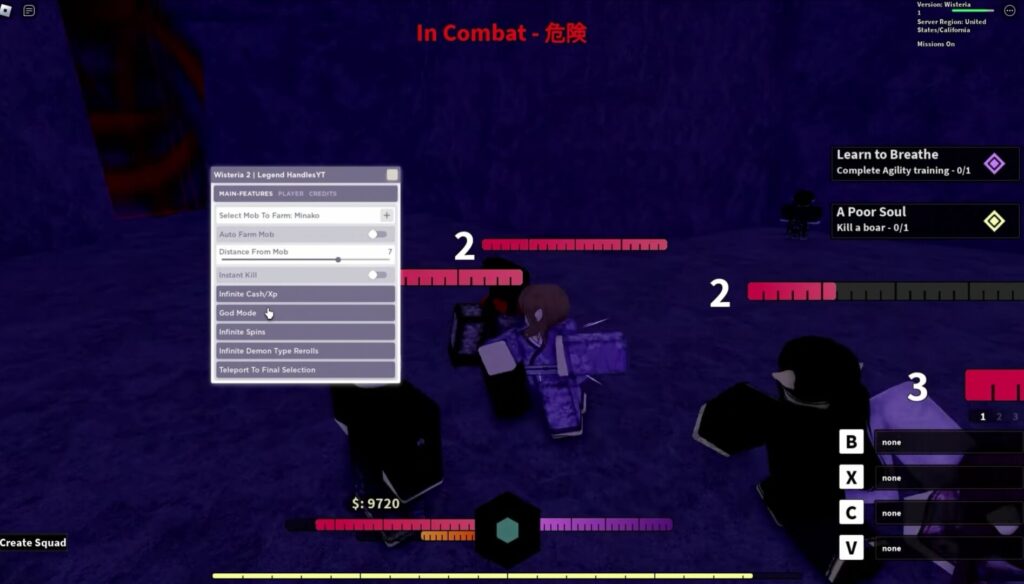 Prior to executing scripts in a game on Roblox, one will need to employ the services of a reliable Roblox exploit. From Krnl, Fluxus, Synapse X and more, there are a plethora of them.
So assuming you do not have one downloaded yet, simply jump into our previous post detailing the best Roblox script executor and/or exploit and find yourself something that works.
Once installed, go ahead and jump into Roblox, then look up and click to open Wisteria 2 as well as the downloaded exploit. Next up, copy and paste any of the Wisteria 2 scripts listed above into the box found within the executor.
Once done, click on Attach followed by the Execute button and the script GUI will pop-up. Now go ahead and enable the hacks you prefer.