Among Us Mod galore. So if you're looking to tinker the game a little bit and probably enhance the overall experience, then here's a list of the best Among Us Mod we have handpicked specially for you.
No one saw Among Us massive surge in popularity coming. Even Innersloth was prepared to move on to other projects but had to reconsider following the game's sudden traction. Sincerely speaking, Among Us is such a late bloomer. It rose to fame after two years of release and this is largely due to the COVID-19 pandemic and the ensuing quarantine.
Albeit a hit last year, we still aren't sure that Among Us will retain its staying power in 2021. But as long as the game remains in the ranks of many other titles that receive recognition, then avid players are bound to develop tons of mods that will help enhance the game experience.
Also Checkout: Among Us Mod Menu APK For Always Impostor and More
Talks aside, Among Us is a superb online multiplayer social deduction game that's easy to pick up but difficult to put down. Its gameplay plays out on a spaceship where 4-10 players are meant to complete tasks while trying to identify and vote off the impostor amongst them. The impostor on the other hand will try to eliminate every Crewmates aboard in other to win the game.
Be it blasting nearby asteroids, downloading important data, fixing the reactor or watering the plants, Among Us is undoubtedly a game of teamwork and betrayal and with a little bit of mods, you can add extra roles and spice up the game experience. Now without further ado, below is a list of the best Among Us mods to utilize right now.
1. Jester Mod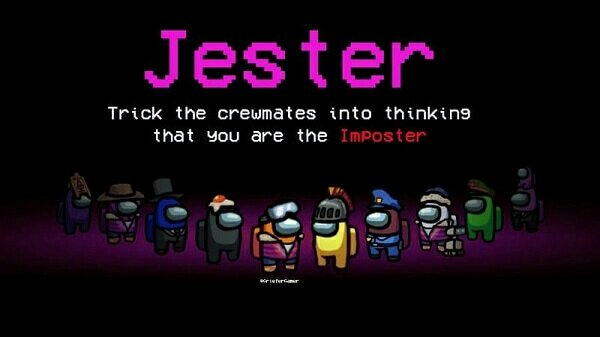 We kick-off with Jester, one of the newly released Among Us Mod that is currently making waves. This mod once installed, adds a third role to the game and it works by randomly assigning the Jester role to one of the players and the objective will be to make everyone believe they are the impostor so that they can be voted out and by so doing, win the game.
Interesting right? The Jester role adds a special twist to the usual dynamic of Among Us. It makes everyone including the Crewmates wary of who to vote out and the impostor once unstable can stab the shit out of the Jester once he notices that he's about to be voted out. To try the Jester Role, simply join the SockDrawer Discord and start playing.
2. Sherrif Mod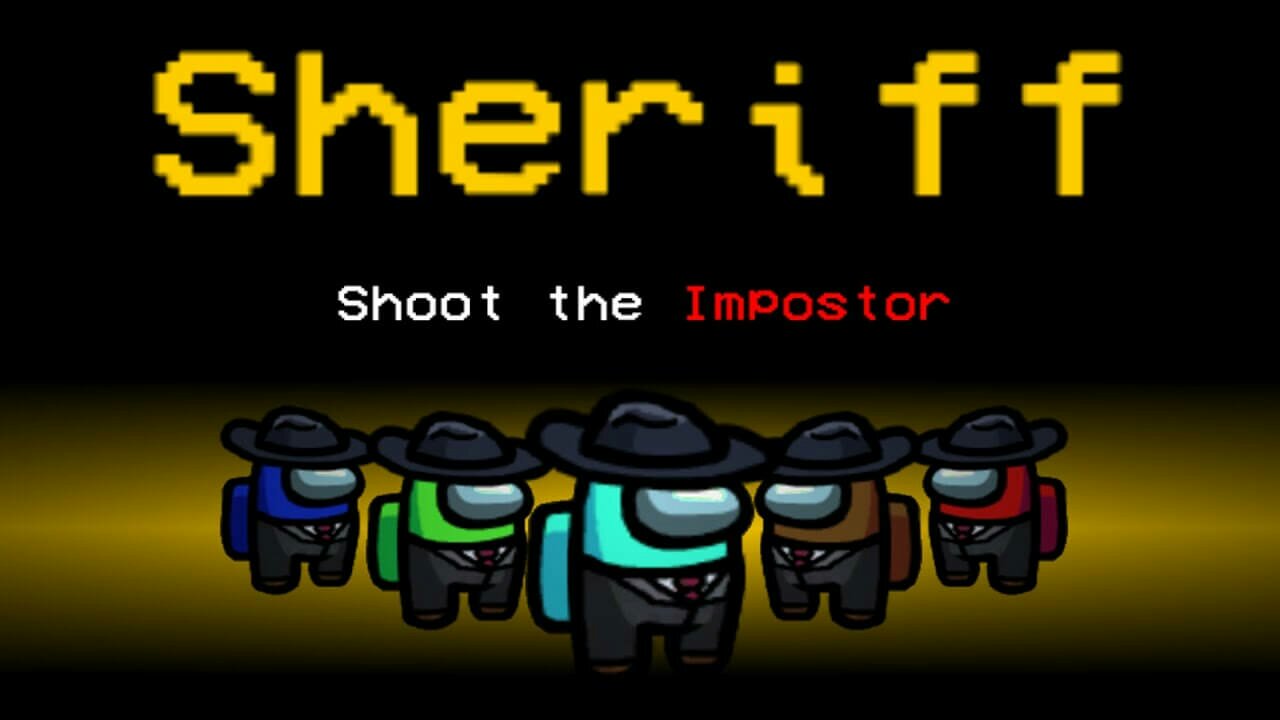 In Among Us, the Impostors are mostly seen as the bad guys while the Crewmates are often referred to as the good guys. But what if there's a third character who can instantly mow down the intruder without having to go through the process of voting. This is where the Sherrif Mod comes in to play.
At its core, the Sherrif mod adds an exciting new role called the "Sherrif" to the game Among Us and its mission will be to specifically find and kill the Impostors. However, if he manages to eliminate a crewmate, then this will also lead to his death. So once you set out to play this role, you'll need to be careful. To install the Sherrif Mod, simply head over here.
3. Doctor Mod
In real life, doctors are needed to recuperate our health when we fall sick and sincerely speaking, it's utterly interesting to see such a mod been implemented in Among Us. As you might have guessed, the Doctor's role in Among Us is obviously simply, and that is to revive fallen crewmates.
Before each game starts, a crewmate in the lobby will be randomly assigned the role of a Doctor and his job will be to find the dead bodies of other crewmates and revive them to continue their tasks. The most interesting part is that the revived crewmates won't be allowed to reveal who killed them. Sound cool right? Go ahead and install the mod from here.
4. Proximity Chat Mod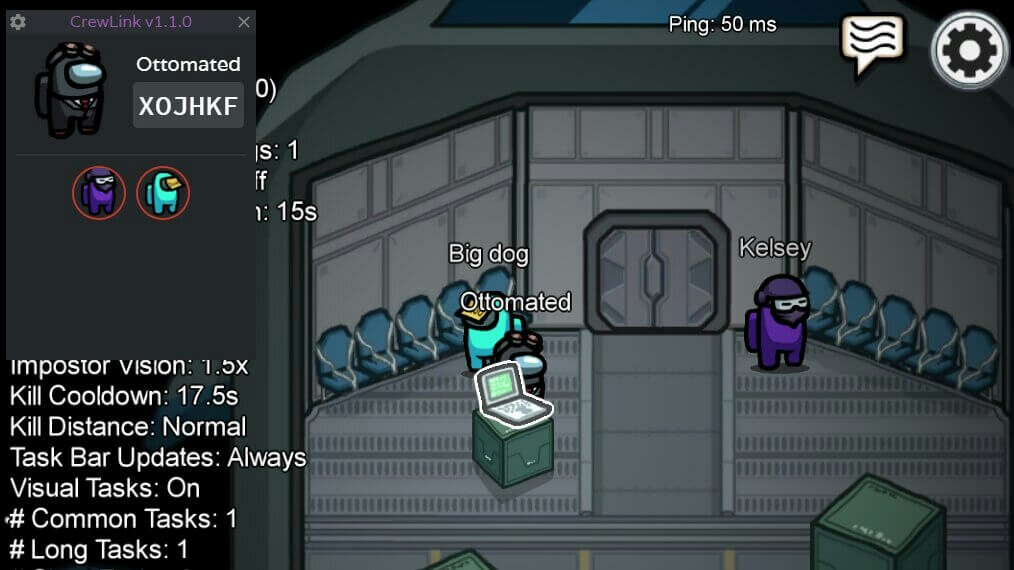 When you look at Among Us, you'd see how simple it is and this makes you wonder why it's so popular. The game can't compete with the likes of Fortnite in terms of graphics and settings, but when it comes to suspense and friends, it's got it. Now if you're looking to add a new layer of realism to the game and probably chat with other crewmates over voice provided they're nearby, then the Proximity Chat Mod is what you need.
It's fun in the sense that it let's Impostors sweet-talk Crewmates into a dark corner and have them stabbed to death. That aside, the Proximity Chat Mod for Among Us enables the crew members to navigate round the map and exchange vital informations without being restricted to meetings only. It's really useful and if you want to install it, then head over to this page.
5. God Mod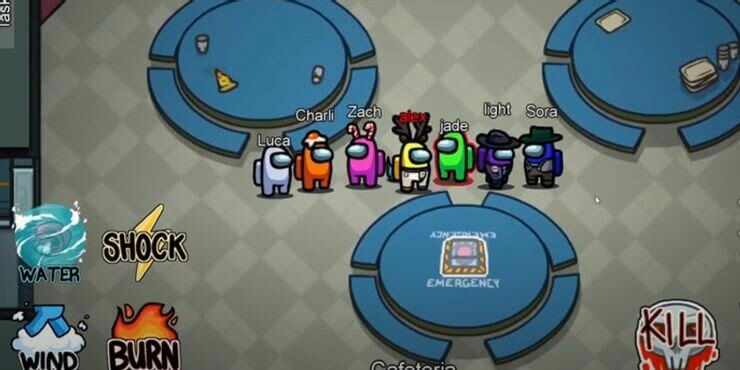 For folks with rudimentary skills, there is nothing that gladdens the heart than been able to play "god" in a video game. Thanks to the Among Us God Mod, Impostors can now turn into overpowered gods who can control elements such as fire, lightning etc and can easily get away with murder.
The Among Us God Mod once installed, adds four extra buttons (Water, Shock, Wind and Burn) to the left side of the screen and if manipulated well, Impostors can painlessly eliminate any crew member while also preventing them from escaping or hitting the emergency button. To install it, simply jump in here.
Wrapping Up
Sincerely speaking, there are a plethora of Among Us Mods out there, and if we decide to list them all here, then I'm afraid we won't be going home today. But rest assured, the mods we have listed below are literally the best and they where handpicked by our team of players. Nonetheless, if you have any other mod worth sharing, do make use of the comments below.