Bee Swarm Simulator script galore. So if you're looking for hacks to simplify your gameplay, then here's the best Roblox Bee Swarm Simulator script to utilize right now.
You don't get to see games like Bee Swarm Simulator elsewhere and even if you happen to come across one, there's a limit to what you can do in-game. Sincerely speaking, Bee Swarm Simulator is one hell of an interesting game. It puts you in a beehive and let's you experience the life of an apiartist.
With over 1 billion visits and up to 15,000 concurrent players, one can easily tell how popular the game is. Stats aside, Roblox Bee Swarm Simulator is simply a beehive-themed game where players are tasked to grow their own swarm of bees, garner pollen and make honey off them.
Also Checkout: Bubble Gum Simulator Script
The game also features friendly bears who can assign players quests for various rewards such as eggs, tickets, treats, royal jelly and more. One of Bee Swarm Simulator strong point is it offers thrilling adventures.
Players can easily explore mountains as their hive grow larger and they can use their bees to fight dangerous bugs and monsters whilst looking for hidden treasures around the map.
For one thing, the game brings different types of bees, each with unique traits and personalities. But assuming you're looking to skip the hassles of grinding or performing repetitive tasks, then you're better of using these Bee Swarm Simulator scripts.
Bee Swarm Simulator Script
Bee Swarm Simulator script abound and a ton of them come with pretty good features. From Auto Farm to Kill and more, you'll surely find the perfect hack that will simplify your gameplay.
So without further ado, here's the best Roblox Bee Swarm Simulator script to utilise right now.
Script 1
Script 2
Script 3
Script 4
Script 5
loadstring(game:HttpGet("https://raw.githubusercontent.com/Historia00012/HISTORIAHUB/main/BSS%20FREE"))()
Script 6
Script 7
Different scripts, different features. Utilize them all!
How to Execute Scripts in Bee Swarm Simulator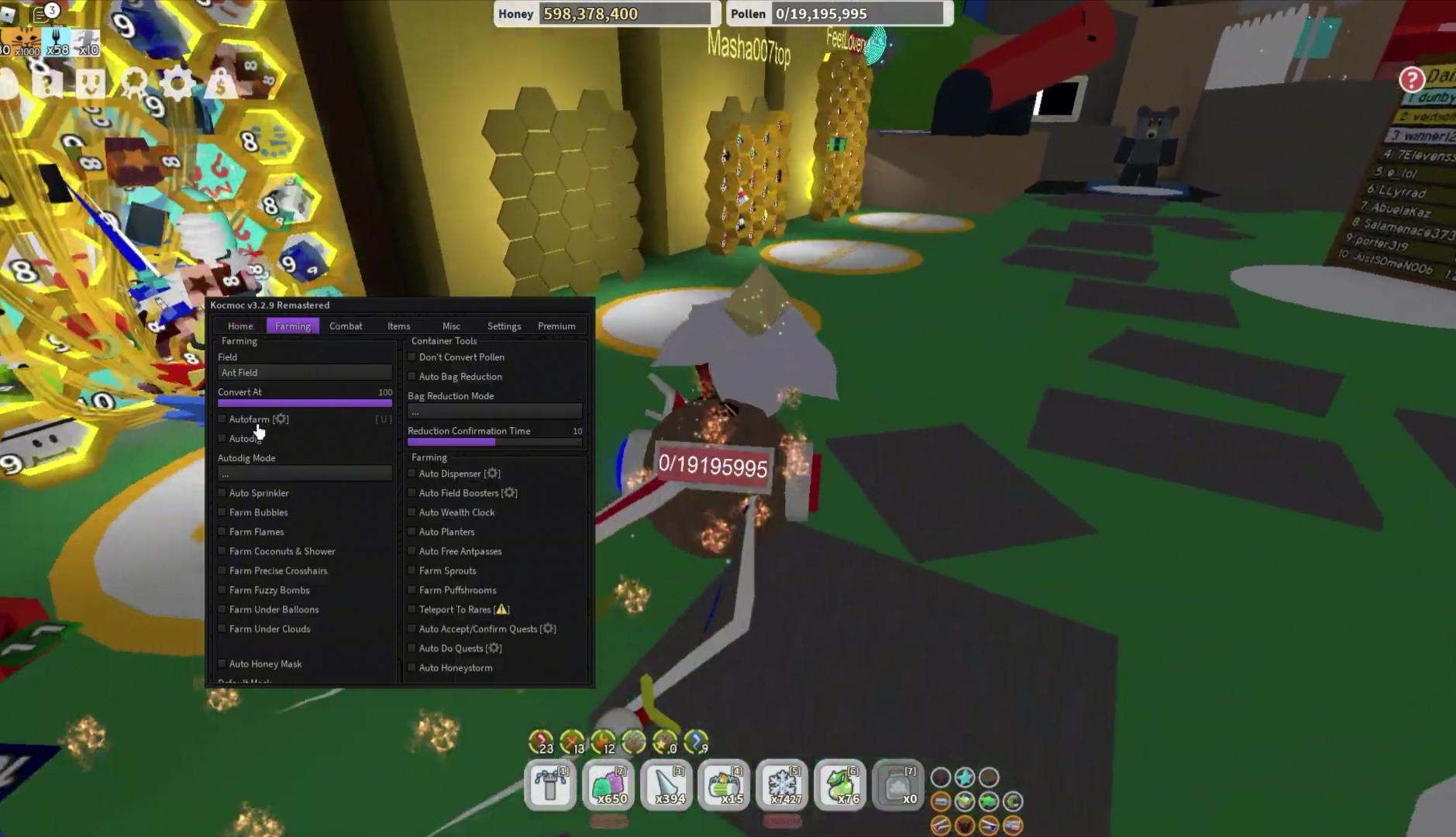 Prior to executing scripts in a game on Roblox, one will need to employ the services of a reliable Roblox exploit. From JJSploit to Krnl, Fluxus, Synapse X and more, there are a plethora of them.
So assuming you do not have one downloaded yet, simply jump into our previous post detailing the best Roblox script executor and/or exploit and find yourself something that works.
Once installed, simply go ahead and jump into Roblox, then fire up Bee Swarm Simulator as well as the downloaded exploit. Next up, copy and paste any of the Bee Swarm Simulator script listed above into the box found within the executor.
Once done, click on the Inject/Attach button followed by Execute and the script GUI will pop-up. Now go ahead and enable the hacks you prefer.