Berry Avenue RP script galore. So if you are looking to get hacks such as auto farm, infinite resources and more, then here's all the currently active scripts for Roblox Berry Avenue RP.
For one thing, we all love Bloxburg and while it isn't free to play, you can still experience its concept, thanks to Berry Avenue RP. Created by Amberry Games in 2022 and published under the town and city genre on Roblox, Berry Avenue RP plays out just like Welcome to Bloxburg.
Also Checkout: One Punch Fighters Script 
Its gameplay task players to roleplay, hangout and explore a vast city. Players can easily choose to rob the bank, become a police officer, or a student at the high school. That aside, they can work at the grocery store, treat patients at the hospital and much more.
In addition to the plethora of items that can help enhance your experience, Berry Avenue RP allows players to select from a wide range of stylish houses as they roam the city in cool cars. Now assuming you're looking to simplify your gameplay, then here's all the active Berry Avenue RP script to utilize right now.
Berry Avenue RP Script
Culminating over 35,000 active players with more than 140 million visits so far, Berry Avenue RP is a very popular game, but it's unfortunate there aren't any script made for the game yet. However, we'll be the first to notify you once something drops.
Script 1
loadstring(game:HttpGet("https://raw.githubusercontent.com/IceMael7/NewIceHub/main/Brookhaven"))()
How to Execute Scripts in Berry Avenue RP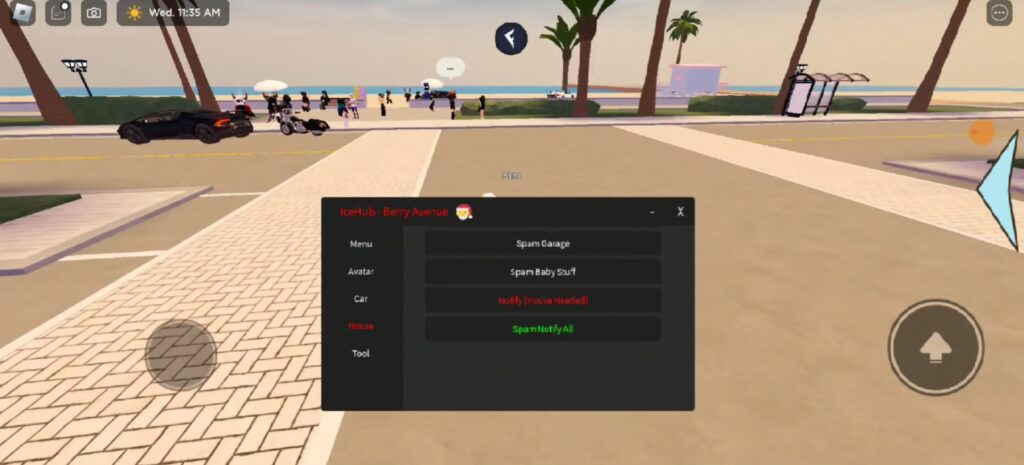 Prior to executing scripts in a game on Roblox, one will need to employ the services of a reliable Roblox exploit. From Krnl, Fluxus, Synapse X and more, there are a plethora of them.
So assuming you do not have one downloaded yet, simply jump into our previous post detailing the best Roblox script executor and/or exploit and find yourself something that works.
Once installed, simply go ahead and jump into Roblox, then fire up Berry Avenue RP as well as the downloaded exploit. Next up, copy and paste any of the Berry Avenue RP script listed above into the box found within the executor.
Once done, click on the Attach/Inject button followed by Execute and the script GUI will pop-up. Now go ahead and enable the hacks you prefer.