Blue Heater script galore. So if you are looking to get hacks such as GodMode, Auto Farm and more, here's all the Roblox Blue Heater script to utilize right now.
Released in 2023 by the developer Frank FanClub, Blue Heater is arguably one of the most addictive 3D experiences on Roblox. The game, albeit new, has managed to garner over 1.6 million visits, and there are more than 1,500 active players concurrently playing.
Also Checkout: Shadow Boxing Battles Script
Said to be an action fantasy role-playing game, Blue Heater basically tasks players with conquering several floors inhabited by numerous horrifying monsters. The game's main objective simply revolves around defeating monsters and climbing to the next floor.
Now, assuming you are finding it difficult to defeat the terrifying monstrosities featured in-game or you simply can't progress to the next floor, we have listed below all the new and working Roblox Blue Heater scripts to utilize right now.
Blue Heater Script
From God Mode to Auto Farm, Infinite Mana, Coins, Items, Auto Chest, Kill Aura and more, there are a plethora of Roblox Blue Heater script out there on the web. So without further delay, here's the best Roblox Blue Heater script to execute right now.
Script 1
loadstring(game:HttpGet("https://raw.githubusercontent.com/xtrey10x/xtrey10x-hub/main/Blue%20Heater%20Script"))()
Script 2
loadstring(game:HttpGet('https://raw.githubusercontent.com/SaberDub/Scripts/main/Blue%20Heater.lua'))()
How to Execute Scripts in Blue Heater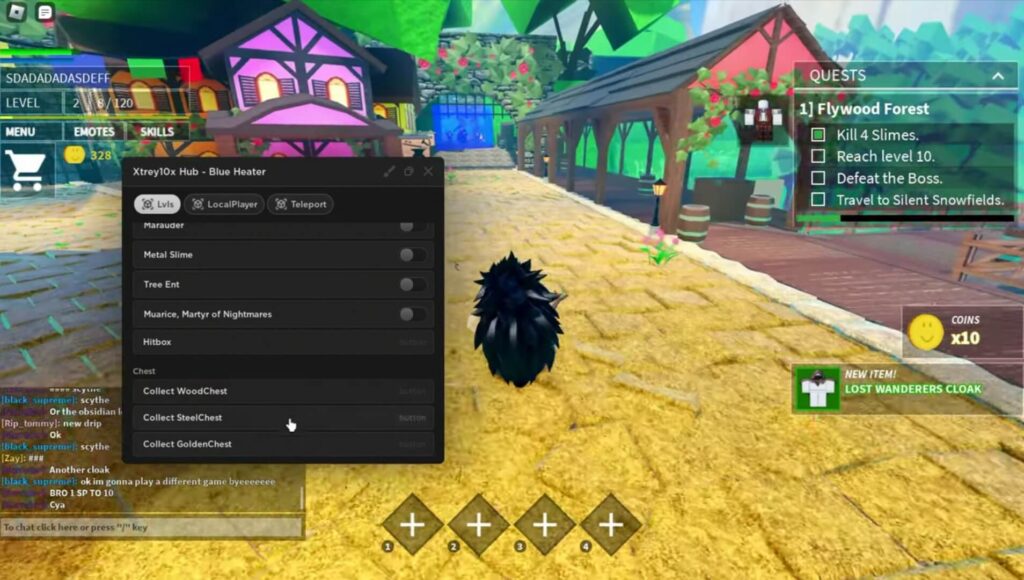 Prior to executing scripts in a game on Roblox, one will need to employ the services of a reliable Roblox exploit. From Krnl, Fluxus, Synapse X and more, there are a plethora of them.
So assuming you do not have one downloaded yet, simply jump into our previous post detailing the best Roblox script executor and/or exploit and find yourself something that works.
Once installed, go ahead and jump into Roblox, then look up and click to open Blue Heater as well as the downloaded exploit. Next up, copy and paste any of the Blue Heater scripts listed above into the box found within the executor.
Once done, click on Attach followed by the Execute button and the script GUI will pop-up. Now go ahead and enable the hacks you prefer.