If it looks too good to be true, then you should probably trust your gut. Let's guess, you are here because you are skeptical about using Buckfort. You did great. Today, we'll unravel everything we know about the free Fortnite V-Bucks generator and then we'll go further to reveal if it works or not.
Epic Fortnite took the gaming world by storm upon its launch and today, it's one of the most popular video game with over 78 million active monthly players worldwide. Taking place in a "fantasy island" where players scavenge for resources whilst battling each other to become the last man standing, Fortnite flaunt itself as a free-to-play game but it isn't without in-app purchases.
Similar to every other Battle Royale games out there, Fortnite features an in-game currency dubbed V-Bucks and with it, players can easily buy various items such as skins, outfits, battle passes, emote and more from the game's store. They'd help you unlock impressive stuff but the issue is that V-Bucks cost real money.
Also Checkout: How to Get Free Fortnite Skins
Normally, $9.99 can help you buy things such as a "dedicated gaming mouse" in real life, but in Fortnite, 1,000 V-Bucks is nothing but a pocket change which can barely buy you an outfit. Due to this, a slew of players who aren't financially bouyant often Google search "how to get free V-Bucks" and/or the best "V-Buck Generator that works".
This is where Fortnite scams starts to crop up. They are mostly "visible" on YouTube and then there's the fake web domains and this is where the "likes" of BuckFort gets categorized. Now you may be wondering what it is, whether it is safe and if it actually works. Well "read on" to see the answers to all the questions bothering you.
What's BuckFort and Does it Work?
For folks unaware, Buckfort is basically an online generator that claims to offer free Fortnite V-Bucks to players. It's completely hosted on a platform independent from the original game and was designed to replicate the look and feel of Epic Fortnite in other to attract unsuspecting victims.
In a bit to see if it actually work, we paid a visit to the site. From the home page, we where asked to enter our username as well as the platform we're gaming on. Once done, a window popped up asking us to choose a packet and we went with the 10,000 free V-Bucks offer.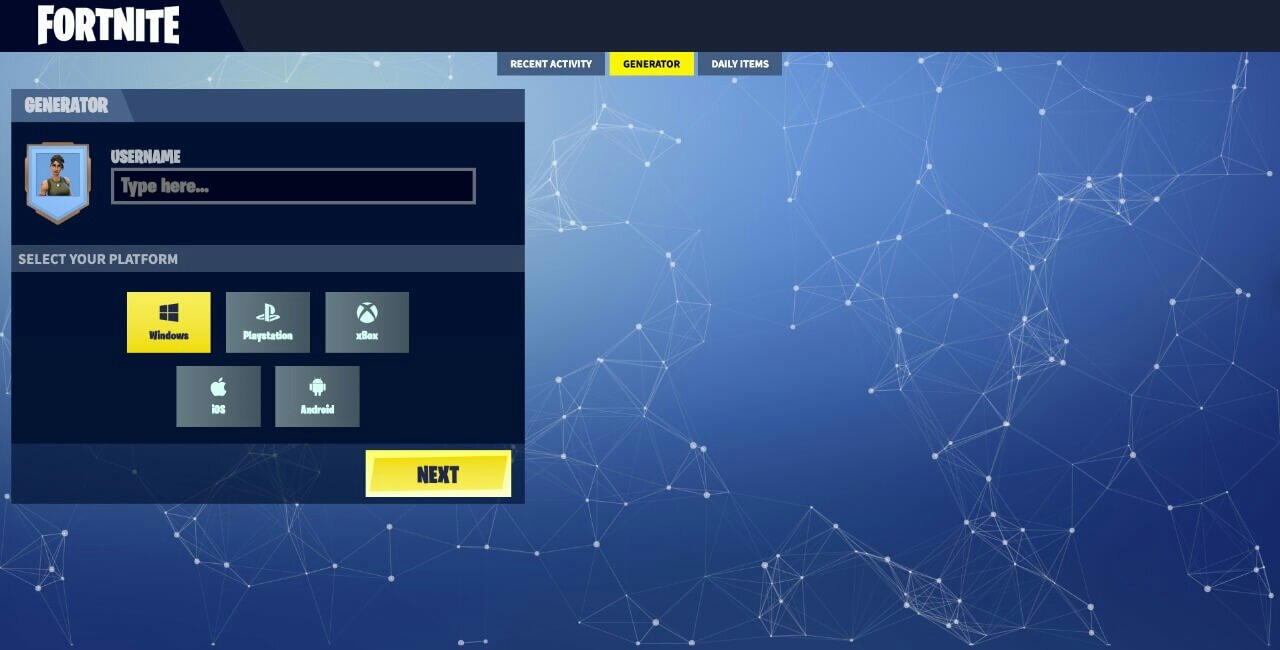 Upon clicking the "Generate" button, a box popped up claiming things are happening behind the scenes. Next up, we where asked to complete a 30 seconds human verification prior to claiming the V-Bucks.
The offer was to download and install 2 apps and then utilize them to a certain level. We did as instructed and up till now, we're yet to see the V-Bucks in our account.
Now in other to confirm our suspicion, we went back to the site and entered a fake Fortnite username and it accepted it. That was when it dawned on us that BuckFort isn't legit.
So if you are wondering if Buckfort actually work, truth is it doesn't. The site is fake. It's infact a scam concorted by hackers to enrich their greedy pockets by preying on innocent Fortnite players. Desist from it.
Wrapping Up
Genrators like Buckfort will continue to grow as Fortnite's popularity skyrockets. But you can stay safe by not using them. As of now, there is no way to get free V-Bucks. You will need to spend in other to enjoy every single features in Fortnite. Overall, Buckfort generator don't work, so don't get scammed by a fake.