Club Penguin Memes galore. So if you are looking to see stuff that can cheer you up, then here's some of the clean and funny Club Penguin banned memes to feast your eyes on.
Club Penguin, the Disney MMO game which provides access to a virtual world where players can easily participate in a variety of mini-games and activities with other users spawned with kids in mind and it has proven to be a great success.
It's gameplay begins with players creating their own character and choosing the perfect outfit. From here, they will be given free access to the frozen universe inhabited by friendly penguins.
Also Checkout: Club Penguin Codes
There are no storyline per se but you'd get to perform a variety of activities that can earn you gems. Aside from interacting with other players online, you can painlessly buy the latest fashion and dress your penguin in cool clothes.
The adventure doesn't end there, as there are different settings such as the beach, disco and cafe shop that you can visit. You can also adopt pets, throw snowballs at your friends and even edit your igloo with beautiful furnitures.
It is fun per se and albeit discontinued, there are a ton of clean and banned Club Penguin memes that can make your day. So without further ado, here's the most funny Club Penguin memes to glimpse at.
Club Penguin Banned Memes
In Club Penguin, players are mostly banned for breaking any of the game's rules and the duration for each ban ranges from 12 hours to a lifetime. It is a severe punishment per se and this is mostly brought about by the frequent use of slurs or inappropriate words.
Nonetheless, if you are looking for something that is hilarious, then here is some of the most funny Club Penguin banned memes that'll make your day better.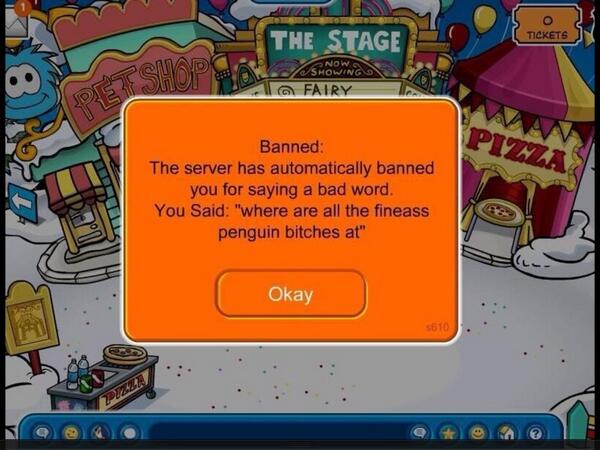 Clean Club Penguin Memes
Laugh frees the mind off various worries. If you are stress and probably looking to get amused, then you'll surely love the below Club Penguin memes.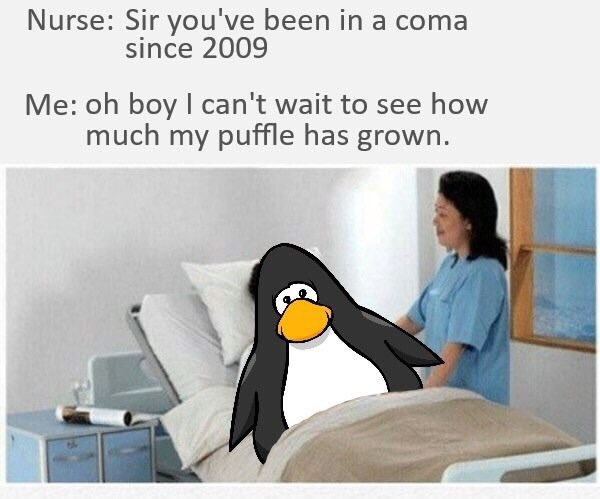 Wrapping Up
So this is arguably the most funny Club Penguin bans and clean memes out there on the web. They are really hilarious, and can help you laugh and feel a whole lot better.