Looking to score yourself some exotics? Then here's all the free Destiny 2 Emblem Codes to redeem right now.
Destiny 2 is certainly an incredibly shooter with stunning graphics and immersive story. It incorporates elements of role-playing games and multiplayer games and you'd love the fact that it isn't Pay-To-Win. Set in the future, the game puts players in the role of guardians and the mission is to protect the last safe city on earth from the invasion of different alien races.
While it's story doesn't offer anything new, you'd be wowed by the collectibles present in the game. From weapon sets to armor pieces, emotes and more, Destiny 2 sure brings tons of items that can be easily obtained as the game progresses. Another gem that most players looking to flaunt their skills often yearn for is emblems – a customization item used by Guardians to better represent themselves.
Also Checkout: Destiny 2 Challenges
Of course there are a plethora of emblems in Destiny 2, and most of them can be obtained by completing certain activities or by playing the game normally. But if you aren't ready to journey through the game's vast map, then we got you covered. In this article, we are going to unravel all the Destiny 2 Emblem Codes that's still active.
Destiny 2 Emblem Codes
From here, we assume you have already got your pen and paper ready. So if you're looking to customize your Guardian uniquely, then here is a list of Destiny 2 free emblem codes to redeem right now.
XFV-KHP-N97 – Gives you the Visionary Emblem
X9F-GMA-H6D – Gives you the Unimagined Plane Emblem
7F9-767-F74 – Gives you the Sign of the Finite Emblem
FJ9-LAM-67F – Gives you the Binding Focus Emblem
JD7-4CM-HJG – Gives you the Illusion of Light Emblem
JDT-NLC-JKM – Gives you the Ab Aeterno Emblem
JNX-DMH-XLA – Gives you the Field of Light Emblem
7CP-94V-LFP – Gives you the Lone Focus, Jagged Edge Emblem
X4C-FGX-MX3 – Gives you the Note of Conquest Emblem
N3L-XN6-PXF – Gives you the Reflective Proof Emblem
A7L-FYC-44X – Gives you the Flames of Forgotten Truth Emblem
3VF-LGC-RLX – Gives you the Insula Thesauraria / Star Antigen Emblem
So these are all the Destiny 2 Emblem Codes that are still active. Now read on to learn the steps on how to redeem these codes.
How to Redeem Emblem Codes in Destiny 2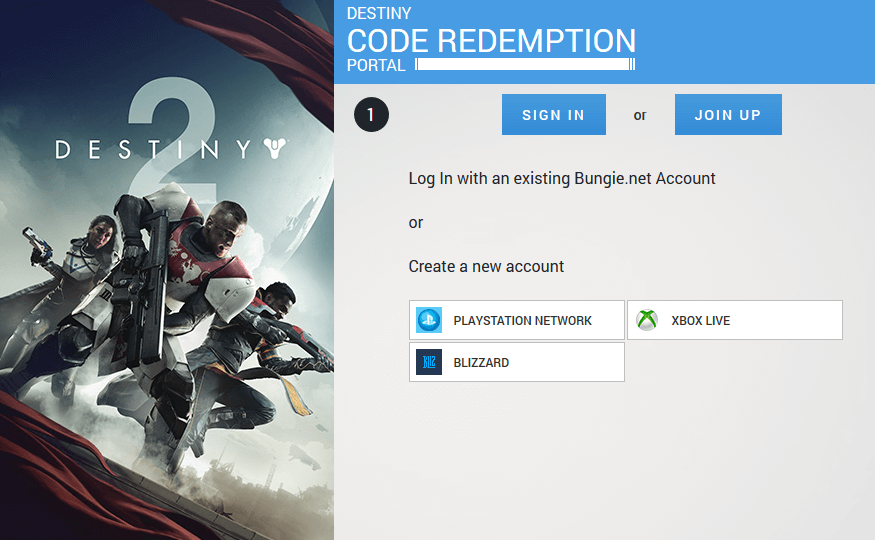 For folks who haven't tried this before, the steps involve in redeeming Destiny 2 Emblem Codes is pretty simple and straightforward. So to get this one going, simply navigate to the following URL;
From here, login using your bungie account and then paste any of the above listed codes into the box and click Redeem afterwards. Once this is done, you'll be hinted on where to get your redeemed emblem.
The message could be "Pick up your emblem at the Emblem Kiosk in the Tower". That is it. In our next article, we'll be revealing all the Destiny 2 codes for Weapons, shaders and more. Till then, happy gaming.