Robux Match promises users free Robux without much effort. In this article, we will discuss its legitimacy and whether it works or not.
Technology, they say, is essential, but if it isn't used properly, it can become a problem and a ground for fraudsters to thrive. Since Roblox came to be, a dozen of sites have emerged, claiming to offer users unlimited Robux for free. Robux Match is one such site, but before using it, it is important to question its legitimacy and whether it works or not.
Also Checkout: Free Robux Generator: Everything You Need to Know
Roblox for the uninformed is an online multiplayer game creation platform that host millions of 3D experiences that can be played for free. It is primarily aimed at children under the age of 13 and just like most games, its primary currency is Robux, which can be used to purchase items from the Avatar Shop and to gain access to paid games such as Welcome to Bloxburg.
It is a sought-after commodity per se and as such, kids who can't afford to purchase it often seek the services of online tools promising free Robux. From Rocash to Claimrbx, there are a plethora of them. But in this article, we'll solely focus on Robux Match, since it's got some attention.
What is Robux Match?
Robux Match is a website (at robuxmatch.com) that claims to offer users free Robux for life. It functions as a free Robux generator, but even though its user interface looks friendly, there's more to what it is offering.
Upon visiting the site, users will be asked to input their Roblox username and the amount of Robux they want. Once they click on Continue, they'll arrive on a new page claiming that the free Robux is being added to there account.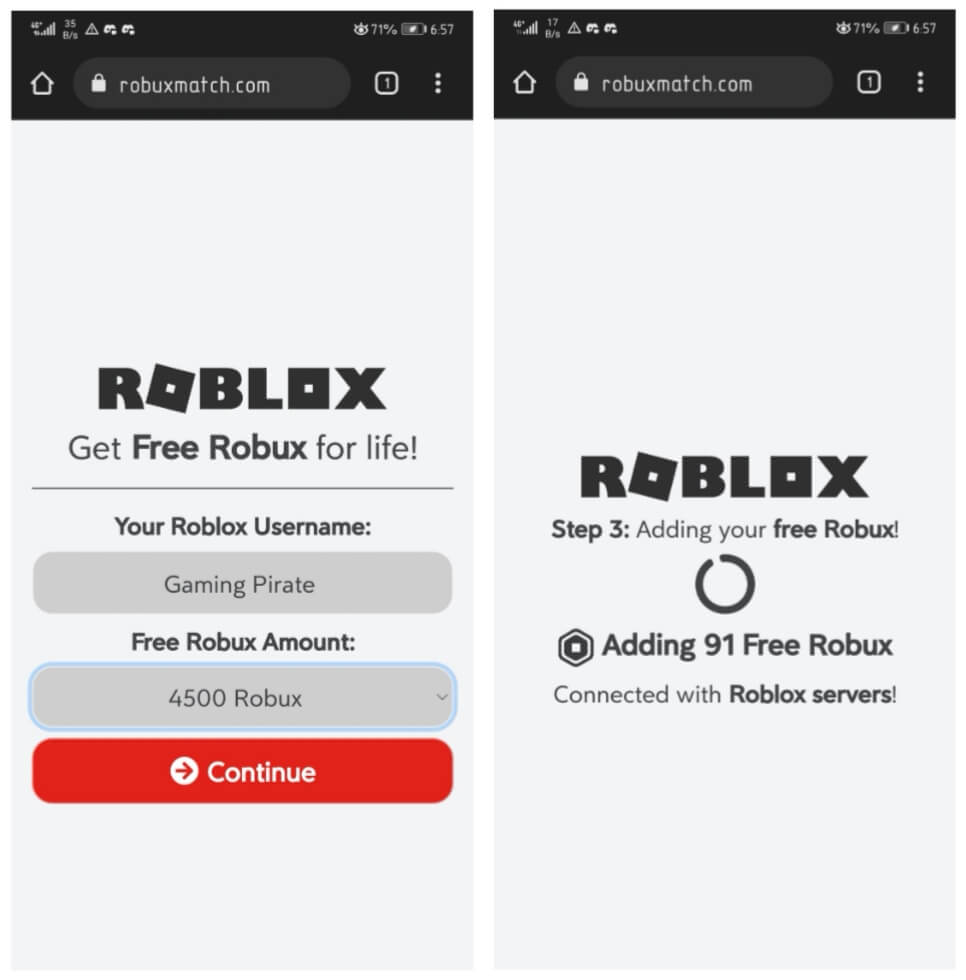 Excersing some patience here brings up an automatic verification failed error and according to them, it is due to an unusual amount of requests. Once you opt to manually verify, you'd be asked to download four random apps before the Robux can be credited to your Roblox account.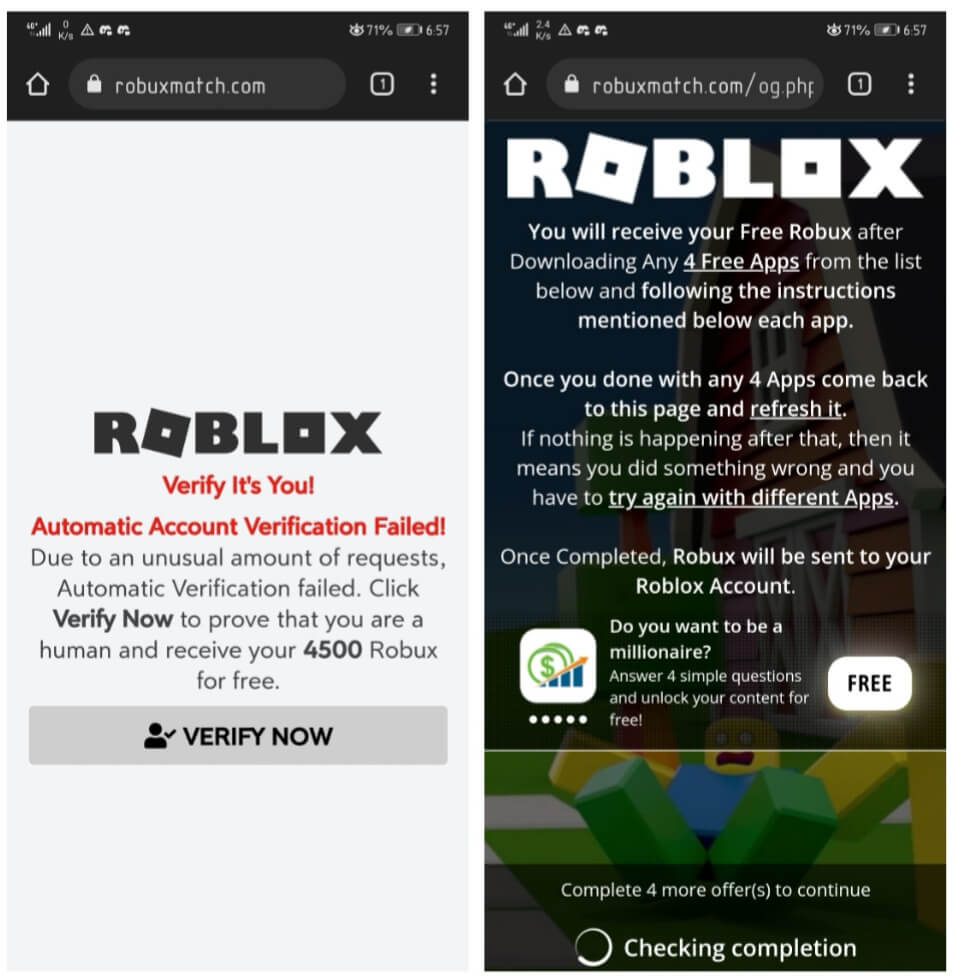 Well, we did just that, and after waiting for a week, we received nothing. Hence, from experience, we can boldly say that Robux Match is fake. It isn't legitimate and does not work at all.
Free Robux Doesn't Exist
Generally speaking, any platform that claims to be able to connect to Roblox server to generate free Robux is a complete scam. There's no such thing as free Robux since its a paid-for currency.
When you see a website that has flashy texts in-chat or one with lots of typos and suspicious sounding descriptions like get 999,999,999 free Robux here!!!, simply know they're scam.
Robux Match for one thing, has neither of these, but it generates money by deceiving users into performing random tasks in exchange for Robux. Utilizing the website puts you at risk of losing your Roblox account, so we strongly recommend not to use it.