Free Robux generators are deceptive tools concorted to deceive the gullibles.

Roblox popularity is unequivocal. It's a game creation platform that boasts of over 100 million monthly players and 50% percent of them are mostly young childrens who have access to daddy and mommy's credit cards.

Due to this, it has become the perfect den for scammers looking to prey on innocent but gullible Roblox players all in a bit to enrich their greedy pockets. But do not fret as we're going to guide you through on how to stay safe whilst unmasking the so-called free Robux Generators.
What is Robux?
Just like we need money to buy things in real life, that's how we are going to need "Robux" to enjoy the platform to the fullest. In other words, Robux are "virtual currency" used in Roblox to buy various items and gain access to paid games visible on the platform.
Now you must be wondering why it's essential. Well that is simple. A vast majority of the 3D experiences on Roblox can be accessed without spending a dime but there are some certain aspects of a game that requires players to spend Robux in other to gain access.
Also Checkout: How to Get Free Robux for Roblox
Aside from buying exclusive cosmetic items for your characters, Robux are needed for microtransactions and you can also use them to buy assets created by other players. So you see, Roblox Robux are a sought after commodity afterall.
Now having that in mind, a slew of hackers and disingenuous people on the web have decided to invent some shady tools called free Robux generators which promises to give users unlimited Robux provided they complete mundane tasks.
But you'd know if it sounds too good to be true, it probably is. To be candid, none of the free Robux generators on the web are real. Exchanging Robux for real currency is one of the many ways Roblox Corporation make ends meet. They obviously won't allow users to earn "unlimited" Robux by clicking on a shady texts that says so.
Unmasking the Free Robux Generators
In a bit to see if any of these free Robux generators work, we decided to try out one of them located at the URL openrobux(dot)club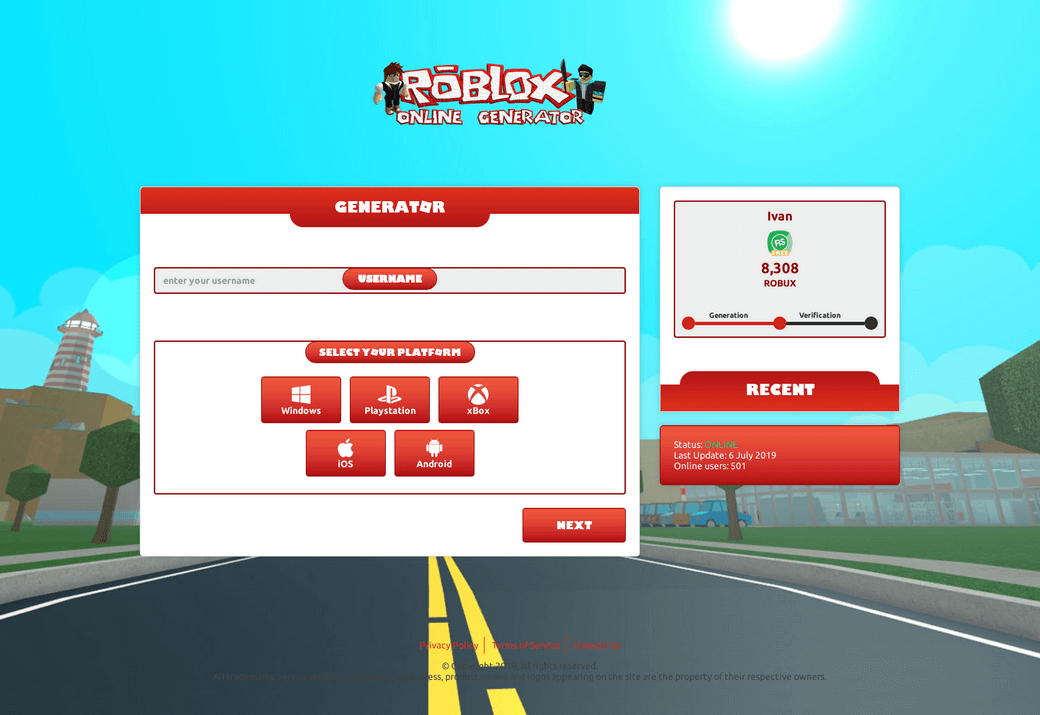 Unlike various sites which features a dedicated chat box that repeats the same texts such as "Yes, this works 100% for me", Openrobux replaces that with a recent activities widget that shows the amount of Robux generated by other users alongside the number of users online.
For first timers, this may seem legit but it's all deception. By default, Roblox allows usernames between 3 – 20 characters. So in a bit to see if it isn't fake, I went ahead to type an invalid username that's almost 50 characters long and they accepted it.
Fishy right? Next up, I choose the platform I was gaming on and on the next page, I was asked to choose the amount of Robux I would like to generate..
With this done, a box popped out claiming things are happening behind the scenes – some sort of secret hacker stuff attempting to breach Roblox server.
Also Checkout: RBXOffers Codes for Free Robux 2021
Upon completion, I was redirected to a human verification page and was asked to complete an offer in other to receive the free Robux on my Roblox account.
Well without question, I followed all the instructions and waited several hours to see if I'd get credited but it was all a scam.
I was preyed. I unknowingly enriched the pocket of the site owner by completing those surveys only to be left with nothing. So you see, if it sounds to good to be true, then trust your gut.
Avoid Robux Generator
If you read this far, then you should know that avoiding these free Robux generators is one of the best ways to stay safe. If you see yourself or your kid playing Roblox a lot, then spending $4 to $20 per month isn't very much I guess – considering what you stand to get. Overall, avoid free Robux generators.