Looking to get free items and gems in DD2, then here's a list of all the currently active Dungeon Defenders 2 Codes for PS4 and Xbox One.
Dungeon Defenders 2 is an amazing tower defence and action RPG that opted not to trail the path of Pay-To-Win in other to make up for its lame plot. It's story nonetheless is set in the fictional kingdom of Etheria where players are tasked to defend the city's crystal against foes looking to utilize its power in resurrecting an immortal evil known as the Old Ones.
Featuring two different hub where players can easily buy and sell stuff, Dungeon Defenders 2 let's you play as one of four distinctive heroes, each with unique abilities and the goal of the game is to mow down hoards of spawned enemies while building new towers and gathering loot.
Also Checkout: Cookie Clicker Hacks, Codes and Cheats for Free cookies and more
Aside from the single and multiplayer options, Dungeon Defenders 2 offers a unique character customization. It is an addictive game per se and it's strategic tower building and maintenance practices is second to none.
Now if you are looking to up your game by earning gems and other items that can be used to purchase Heroes, Shard Packs, cosmetics and other items, then here's a list of all the Dungeon Defenders 2 codes for PS4 and Xbox One.
UAAFJ-VE5ZG-OVAZR-OTKYH-JIBCJ (Gives you 200 gems)
QVU28-V12FD-CGJGN-SFRWB-N9G08 (Gives you a Free Gunwitch hero)
RSU2M-5WYY2-Q0F0F-EF4FA-JBGIT (Gives you 200 gems)
8CRF2-I4AHA-IF8JT-CNY5W-KZNPS (Gives you 500 gems)
UWBON-LA1BK-J2O6K-QUH7A-EI5RD (Gives you an Abyss Lord)
HH87H-98HG4-M876U-UGB89-ZFQ43 (Gives you 500 gems)
So these are all the DD2 codes worth redeeming right now. Do note that they're only available for one time use. To redeem the codes, simply enter one amongst them at the Mailbox in the Tavern or Town Hub to get a specific reward.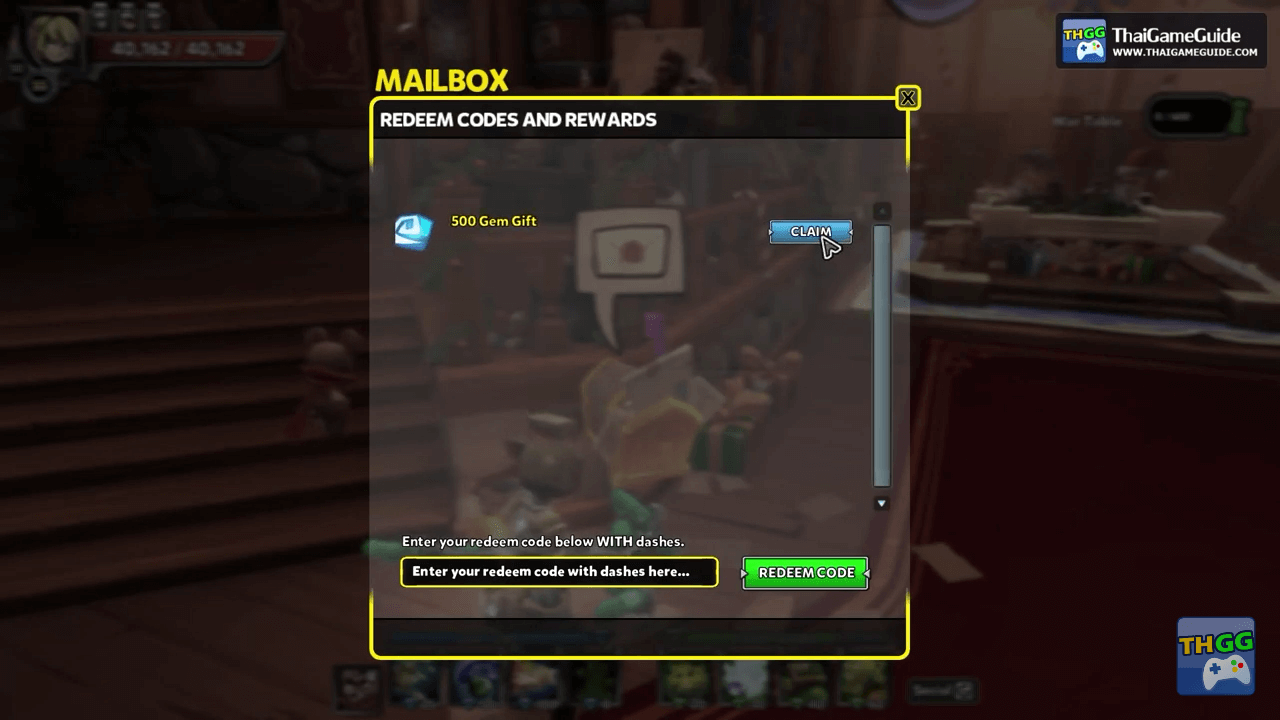 How to Get Free Gems In Dungeon Defenders 2
Before now, players can easily get up to 500 gems in Dungeon Defenders 2 by completing a not so difficult task over at gleam.io but it's sad to say that the offer has ended. Luckily, you can still get free gems for completing various adventures or challenges for the first time on Dungeon Defenders 2.