Eat Sleep Roblox Repeat is a phrase you may have come across. Today, we will explain what it is and where to purchase the Eat Sleep Roblox Repeat shirt.
While it is important to engage in hobbies and interests, it is also important to maintain a healthy balance with other aspects of life such as physical activity, social interaction, and restful sleep.
Playing Roblox can be addictive, hence it is recommended to limit the amount of time spent on the platform and prioritize self-care to maintain overall well-being.
For folks uninformed, Eat Sleep Roblox repeat is a phrase that refers to a cycle of playing the online games on Roblox for extended periods of time, often at the expense of other daily activities like eating and sleeping.
Surprisingly, there is also a classic shirt published in the avatar shop that features the Eat, Sleep, Roblox phrase on the front, and even though it was purchased over 30,616 times, it still went off sale.
Eat Sleep Roblox Repeat Shirt
The "eat sleep Roblox repeat" shirts are a type of clothing item that feature the phrase "eat sleep roblox repeat" printed on them. These shirts are often worn by fans of the online game creation platform Roblox who enjoy spending a lot of time playing the numerous 3D experiences hosted on the site.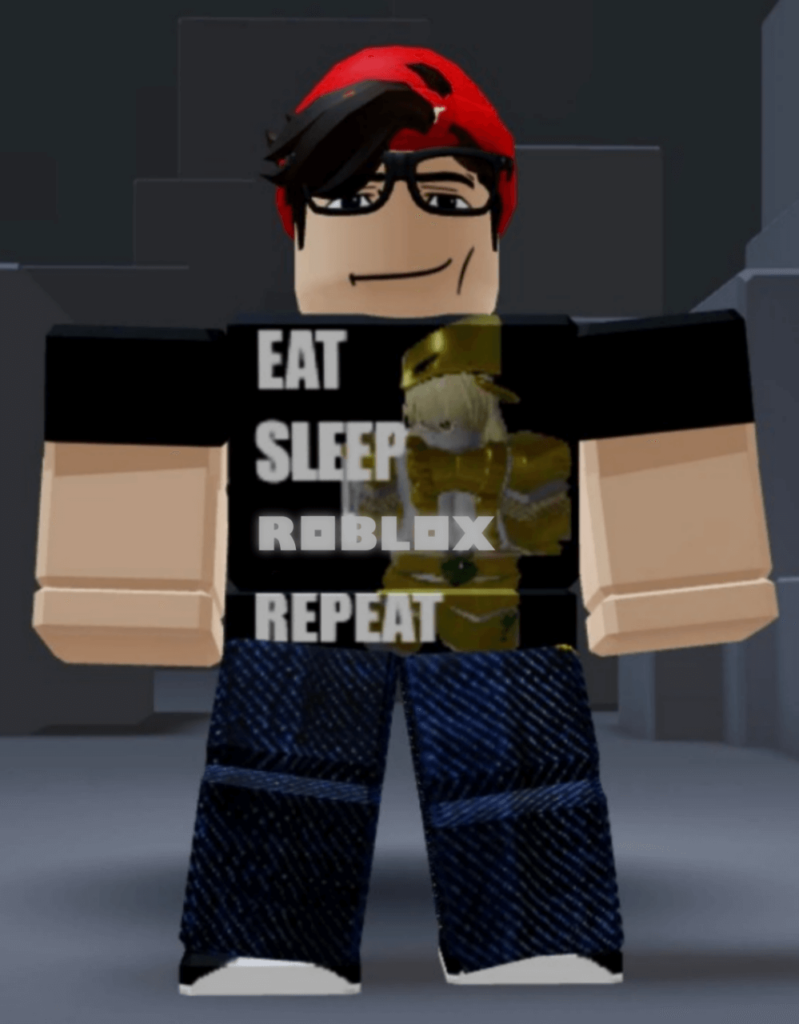 Now assuming you are looking to express yourself by wearing a shirt with a phrase or design that represents your interests or hobbies in a fun way, then here's where to purchase the Eat Sleep Roblox Repeat shirt.
Where to Buy Eat Sleep Roblox Repeat Shirt
There are several options for purchasing an "Eat Sleep Roblox Repeat" shirt. Here are some notable online retailers that houses a plethora of shirts bearing the eat sleep roblox repeat phrase:
Bonus Tip
While purchasing the eat sleep roblox repeat shirt from the above listed online retailers may seem stress free, you can also check with local custom printing shops to see if they can create a personalized "Eat Sleep Roblox Repeat" shirt for you. Many shops offer customization options where you can choose the design, color, and size of the shirt.