Elden Ring Trainer galore. So if you're looking to play god or to simplify your gaming experience, then here's the best Elden Ring trainer to utilize right now.
Elden Ring is an open world role-playing adventure game where players travel through a fantastic world designed by the Dark Souls creators and the veteran fantasy and sci-fi author George R.R Martin.
Its gameplay depict players as Tarnished, a group of resurrected former lords beckoned to the Land Between with the objective to kill demigod bosses and take their runes to the Erdtree city in order to reforge the Elden Ring.
Also Checkout: Core Keeper Trainer
Despite its overarching plot, Elden Ring features gorgeous visuals with the option to create and customize your very own character whilst combining weapons, equipment and magical powers to get different results and/or unique combos.
Now assuming you are looking to play god, or to skip the hassles of grinding, then you are better off utilizing cheats. In this article, we will unravel the best Elden Ring trainer that can help simplify your gaming experience.
Note: Elden Ring ships with an Easy Anti-Cheat protection that aims to curb online cheating. We implore you to disable the feature before utilizing the Trainers below.
1. Fling
Fling is one easy-to-use Elden Ring trainer that comes feature-rich. It offers a plethora of cheats that can help you progress faster. From God Mode to Infinite HP, Stamina and 100% Drop Rate, then there's Stealth Mode, Zero Weight, Super Damage, One Hit Kill and more.
To get started with Fling, simply head over to the official website and download the latest version of the trainer. Once downloaded, extract the zip file using Winrar or 7-Zip.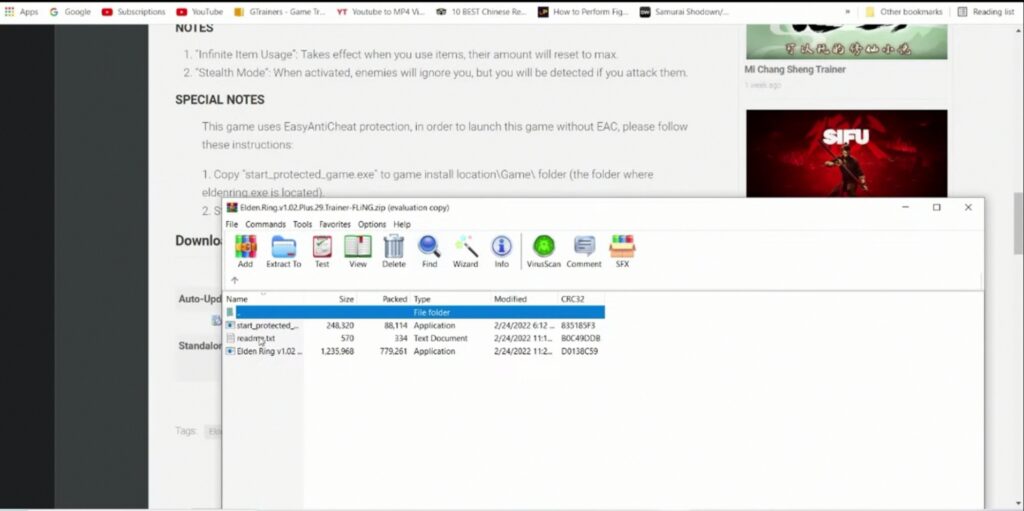 Now fire up Steam and right-click on Elden Ring. From here, select Manage followed by Browse local file from the drop-down menu.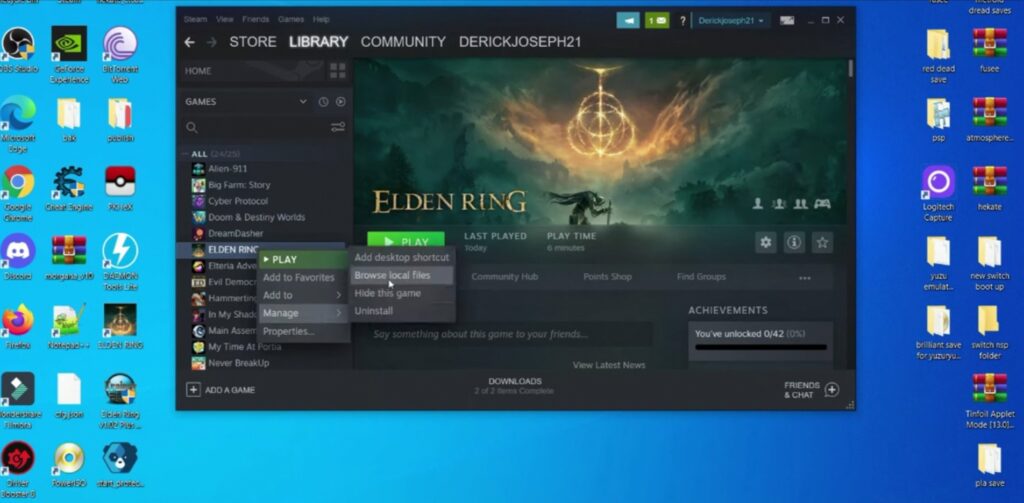 A new window will pop-up, go ahead and click on the Game folder, then copy and paste the start_protected_game.exe file found within the extracted zip to this location and replace if prompted.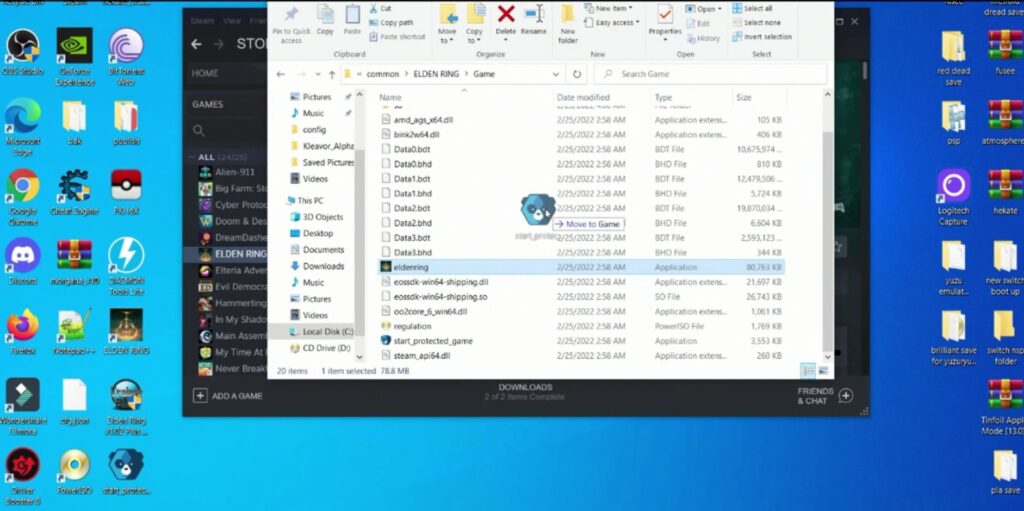 That is it. You can now exit the window and launch Elden Ring. While the game is loading, double-click to open Fling Trainer and enable the cheats you want.
2. WeMod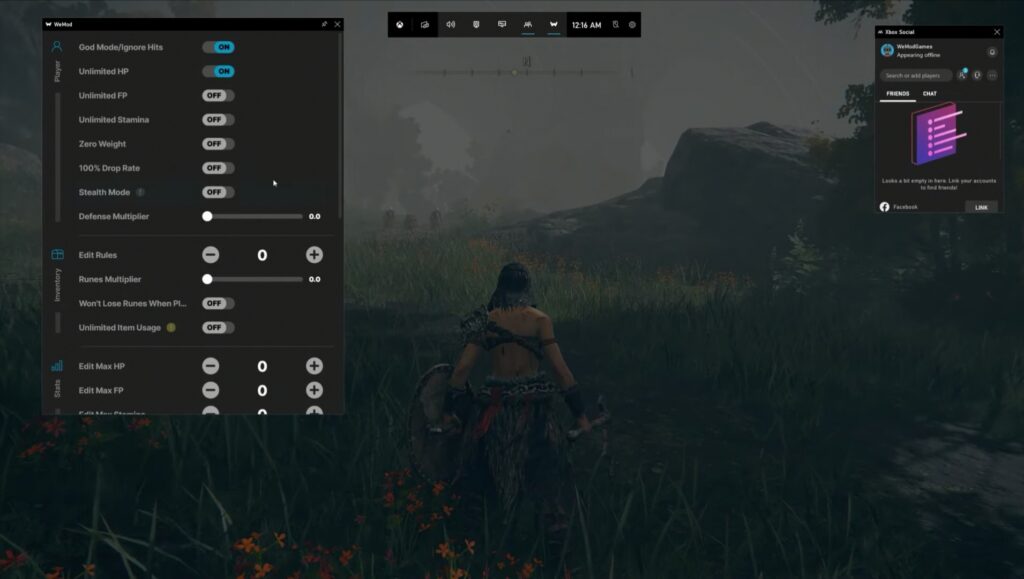 WeMod pride itself as the best software for modding thousands of single-player PC games with support for Elden Ring. It brings over 30+ cheat options including the ability to Fly Up and Down, Freeze Enemy Position, Modify Game Speed, Edit Runes and more.
To utilize it, ensure you already have Elden Ring installed from Steam. Also make sure your PC supports hardware acceleration with Microsoft .NET Framework 4.7 and above installed.
With the prerequisites meet, go ahead and download WeMod installer from here, then fire up the Setup file and click Install Now.
Next up, double-click to open WeMod and click on Games. From here, look up Elden Ring using the search bar at the top-left hand side of the screen.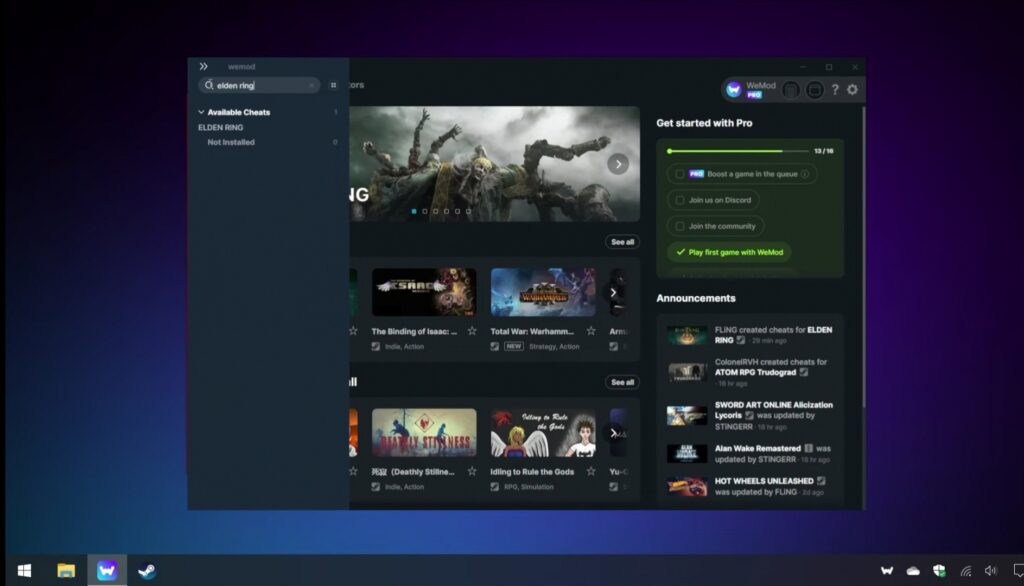 Once found, select it and click the Play button.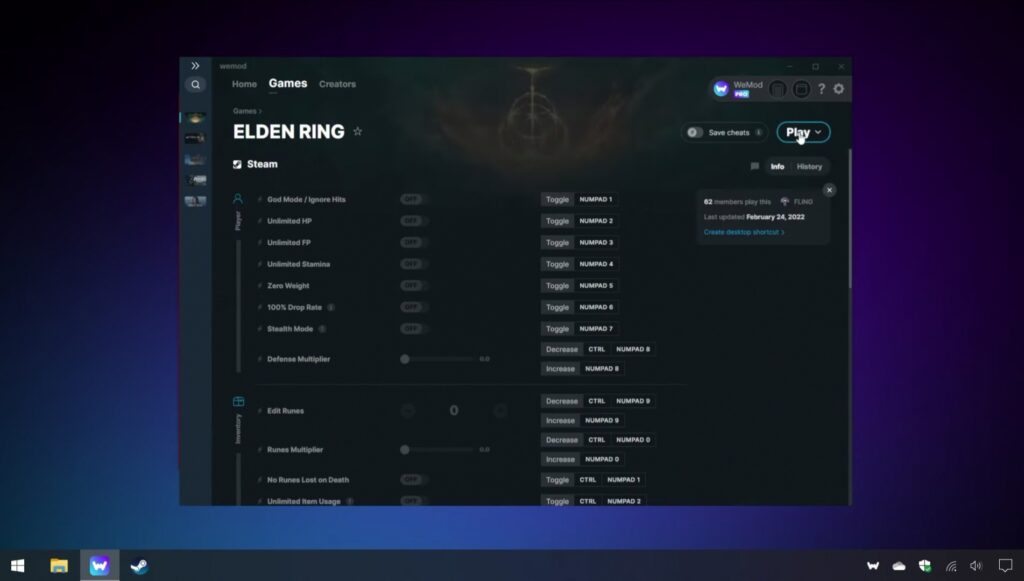 That is it. You can now activate the cheats using the hotkeys listed next to each cheat.
Wrapping Up
So these are the best Elden Ring trainer worth utilizing right now. They are free, reliable and works smoothly.