ExoMiner Promo Codes galore. So if you are looking to get a plethora of resources without grinding, here's all the active ExoMiner Promo codes to redeem right now.
In recent years, there have been an increase in the variety and quantity of simulation games, and we have witnessed the enormous growth of this genre. From Farming Simulator to Factorio, there are a dozen of Idle simulators out there on the internet, but one such title we recommend playing right now is ExoMiner, an addictive astronaut simulator published by ExoCorp for iOS and Android devices.
Unlike Minecraft, where players explore caves for materials, ExoMiner's gameplay is set in a futuristic outer space, with players tasked to gather resources and build up their mining operations in order to progress through the levels. With its Idle feature, players can easily hire astronauts to automate the mining process and upgrade their mining equipment in order to extract resources efficiently.
It is an interesting game per se, but assuming you are looking to get tons and tons of cash, relics, and other essential resources in-game without grinding, below is all the currently working Exominer Promo codes to redeem right now.
ExoMiner Promo Codes
ExoMiner may not be one of the hottest games in the market right now, but it is still being played by a dozen of folks worldwide. Now if you do not want to watch ads for cash, relics and more, below is all the active ExoMiner promo codes to utilize right now.
67TA – Gives you 3K Relics that you can spend on legendary chests and what not.
As of now, this is the only valid promo code for Exominer. Ensure to redeem it before it expires.
How to Redeem ExoMiner Promo Codes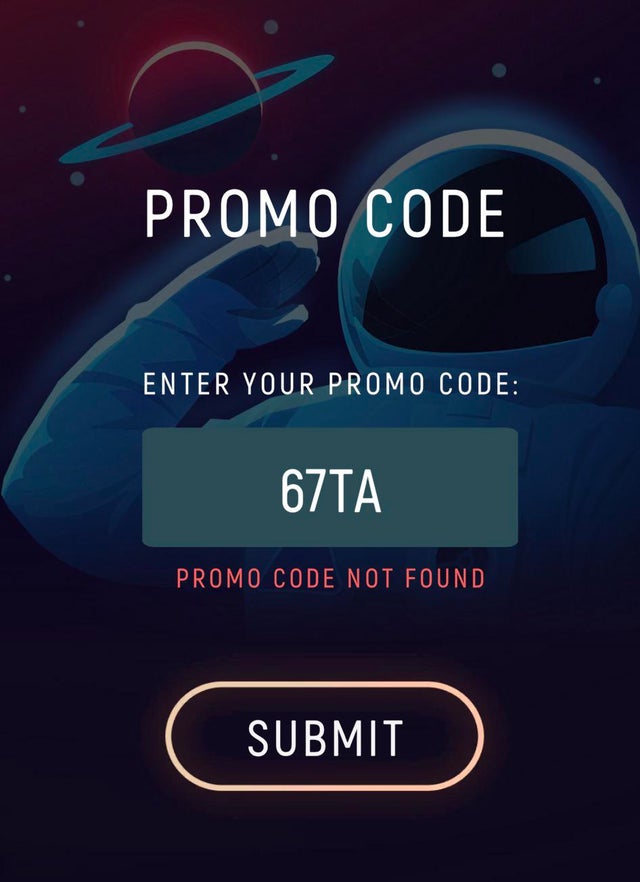 The steps to redeem ExoMiner Promo codes is pretty simple and straightforward. So to get this one going, simply tap to open the game and navigate to the "Shop" section from the main menu.
From here, scroll all the way down to the option that says "I have a Promo Code". Click on it, and type in any of the promo codes listed above. Once done, click "Submit" to get your reward.
ExoMiner Mod APK for Free Purchases
The above ExoMiner promo code is only valid untill December 14th, 2022. So if you are late to the show, you can use a modified version of the game to get free purchases.
Now to get this one going, simply download the latest version of ExoMiner Mod APK from here.
Once download, head over to your device's Settings and enable Installation from Unknown Sources.
Next up, tap to install the downloaded ExoMiner Mod APK and you will be good to go.
That's it.