When is Gacha Life 2 coming out and which OS will it debut on? Today, we'll reveal everything we know about Gacha Life 2 release date.
When a game starts to gain massive audience, there's bound to be a sequel. This fortunately is the case with Gacha Life, an impressive title that offers incredible "creative freedom". For folks unaware, Gacha Life is basically an anime dress-up game where players get to choose an outfit for their character to wear. Once this is done, they do be thrown into a universe where they can chat with other characters, create new links, private stories and more.
One of the several reasons why kids are deeply obsessed with this game is probably due to the fact that it allows them to play minigames and this in turn rewards them with diamonds which can be utilized on the gacha machine. Sincerely speaking, Gacha Life 2 is fun. It brings an in-built photo studio which allows users to take pictures of any characters in any settings.
Also Checkout: Terraria 1.4 Release Date
Now considering how ubiquitous the game is, the devs behind the original game have in a blog post confirmed that a sequel reportedly called Gacha Life 2 is in development. This news sure came in time as it debunked the rumor saying that Gacha Life is shutting down in 2020.
Now if you have ever asked yourself "when is Gacha Life 2 coming out and on what platform will it debut on", then grab a cup of coffee and read on for we're going to reveal Gacha Life 2 release date, features and everything we know so far.
Gacha Life 2 Release Date
Lunime Art studio initial plan was to release a major update for Gacha Life 1, but as they went further and further into development, they started to realize that the game itself was reaching a tipping point and if they decide to go ahead and include a handful of big ideas, it do result to many bugs and players will likely not be able to play it.
Hence, they decided to trail on a new path and that's to develop from the scratch a successor to the already popular title Gacha Life. While the devs behind the project haven't made an official statement regarding the exact release date of its upcoming game Gacha Life 2, we got a tip from a release source and according to him, Gacha Life 2 is slated to be released in August 2020.
The exact date isn't known yet but we hope to see more information surface sooner or later. According to our source, Gacha Life 2 will trail the path of its predecessor, hence the game will debut on the following platform; Android, iOS and Microsoft Windows PC. We aren't sure if there'll be a Mac version but if that happens to be the case, then you can easily utilize the ever popular bluestack emulator to play Gacha Life 2 on your macOS.
Gacha Life 2 Features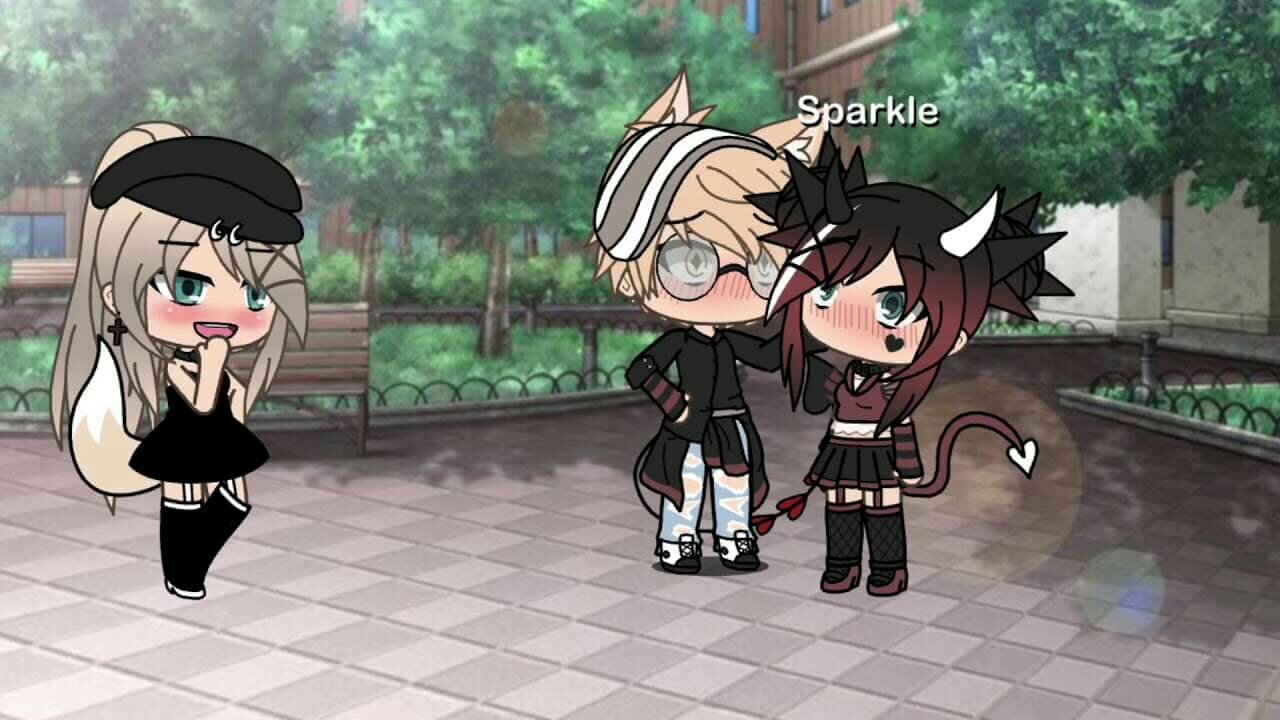 Out with the old, in with the new. Just like we said earlier, Gacha Life 2 will "debut" with so many features that will make the gameplay a lot more easier and fun to play. Rather than quicken and then package everything up which will potentially leave a lot of stuffs out of the game, the company has decided to take their time to make sure everything is included in Gacha Life 2.
From new pets to mounts with tons of changes to make the inbuilt studio more simpler to use, Lunime Art studio's plan for Gacha Life 2 will be big. The company is said to be fleshing out the game and this is in a bit to provide a quality experience (that's free of bugs and glitches) to all of its players out there. Below is a snippet of some of the features to expect in Gacha Life 2.
Inclusion of new Pets that will be color customizable and you can make them talk.
New mounts will galore and this will let you put your character in a horse, car etc.
You will also get the ability to change your hand gesture.
There will be a new battle mode characters that will level up easily.
From changing your 2nd glove, sleeve, pantleg and sock to equipping an extra hat and accessory. Gacha Life 2 customizations will be limitless.
Gacha Life 2 will also offer support for 10 Characters in a scene as well as 50 total character slots.
Aside from these features, there's a lot more planned. But the company has obviously left out a ton of juicy details and other content as well as features that will be included in Gacha Life 2. This is in a bit not to spoil it reveal the secret updates. Hence you can only anticipate.
Wrapping Up
So this is everything we know about Gacha Life 2. Do take this pieces of information with a pinch of salt.