Gacha Life Promo Codes galore. So if you're looking to get free Crystal and/or gems, then here's a list of all the Gacha Life codes to redeem right now.
If you are a die-hard anime fan and you love games, then Gacha Life is what you should be playing right now. Not only will you be allowed to create your very own anime characters, but you can also interact with them. From hairstyle to skin color, Gacha Life let's you customize your avatar to the brim. You can easily change their face shape, eyes and even their constant facial expression.
That aside, you can go as far as giving them their own attitudes based on the energy they transmit and once you're done tinkering with their personality, you can now enter the Gacha universe and start making your own private links and stories while also playing the mini-games and conversing with other players.
Also Checkout: Cute Gacha Life Outfit for Boys and Girls
Albeit repetitive, Gacha Life is twice the fun. It brings cute and colorful graphics and you'd mostly see kids rushing to the platform to get acquainted. Now if you are looking to get free gems and/or crystals, then here's a list of all the Gacha Life Promo Codes to redeem right now.
Gacha Life Promo Codes
There are a plethora of Gacha Life promotional codes out there and they're mostly released on the official game's page on Facebook, Twitter and more. Now if you are looking to bag yourself some additional goodies such as crystals or gems and that too without grinding, then here's a list of all the Gacha Life Promo Codes worth redeeming right now.
987654321 – Gives you 100 Crystals
774231999 – Gives you 100 Crystals
625841377 – Gives you 200 Crystal
So these are all the Gacha Life Promo Codes that are still active. Do endeavor to redeem them as soon as possible before they expire.
How to Redeem Codes in Gacha Life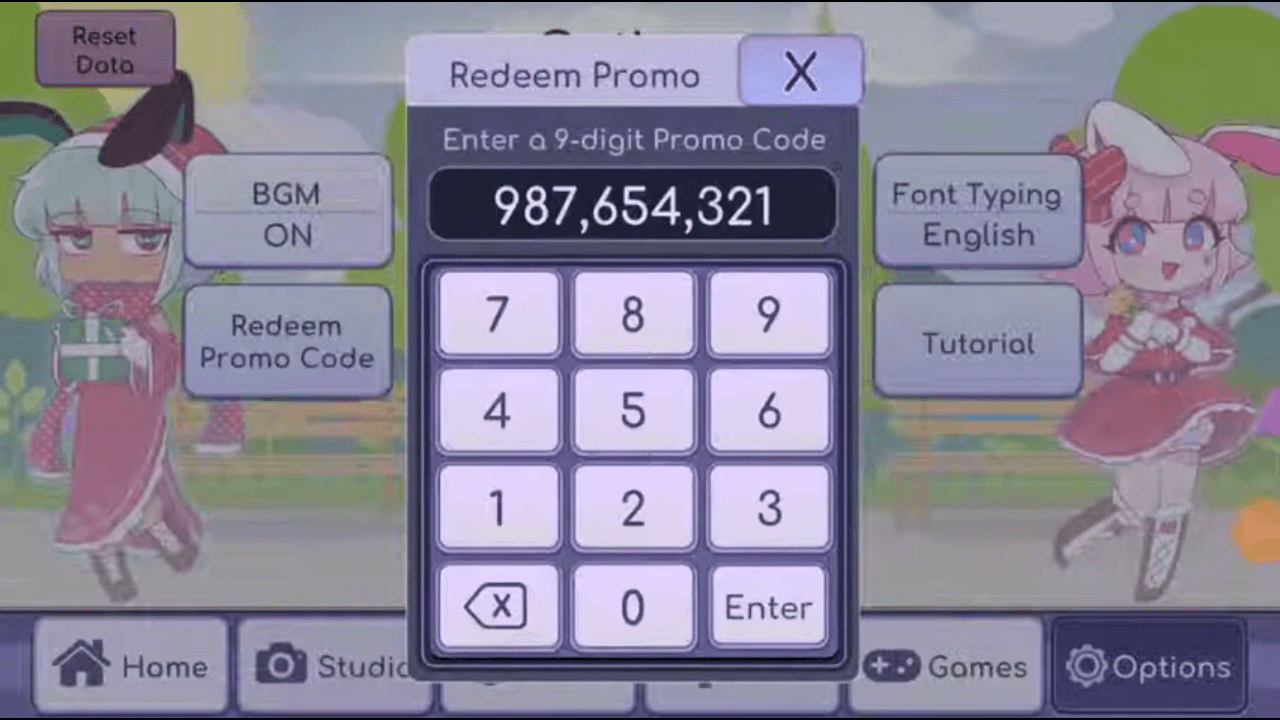 Unlike most games where you're required to go to an external site to redeem codes, Gacha Life features an in-game code redemption section and accessing it isn't that difficult. So to get this one going, simply click on the Options menu located at the bottom right-corner of the screen.
From here, click on the Redeem Promo Code option and enter the 9-digit redeemable codes we listed above. Once done, click the Enter button to claim your reward.