Have you seen the trendy game that lets you control your character to the finish line? No it isn't goat simulator, neither is it I am bread. It is happy wheels, a game that exhibits graphic violence in its gameplay.
When indie games like goat simulator and I am bread spawned, no one knew that they'd be so popular. But today, they're regarded as one of the greatest games ever made. Take a look at any YouTube channel dedicated to gaming and values the Let's Play culture, you do see them trying one of this games out. Flappy birds and the like may have seen success, but they didn't come close to building the "gaming community" we know on YouTube today. Now I know you'd be wondering which game broke that record. It's none other than Happy Wheels, an iconic game that's addictive despite featuring gory scenes.
What's Happy Wheels?
At the front-end, we all know happy wheels as a ragdoll physics based game that was released in 2010, but its development started way back in 2006. It was originally intended as a project to pass free time, but "seeing" how developers where creating games with unrealistic rag-doll deaths, Jim Bonacci "decided" to correct that physics and that's how Happy Wheels was born, bringing a unique near death experience that can make your heart jump.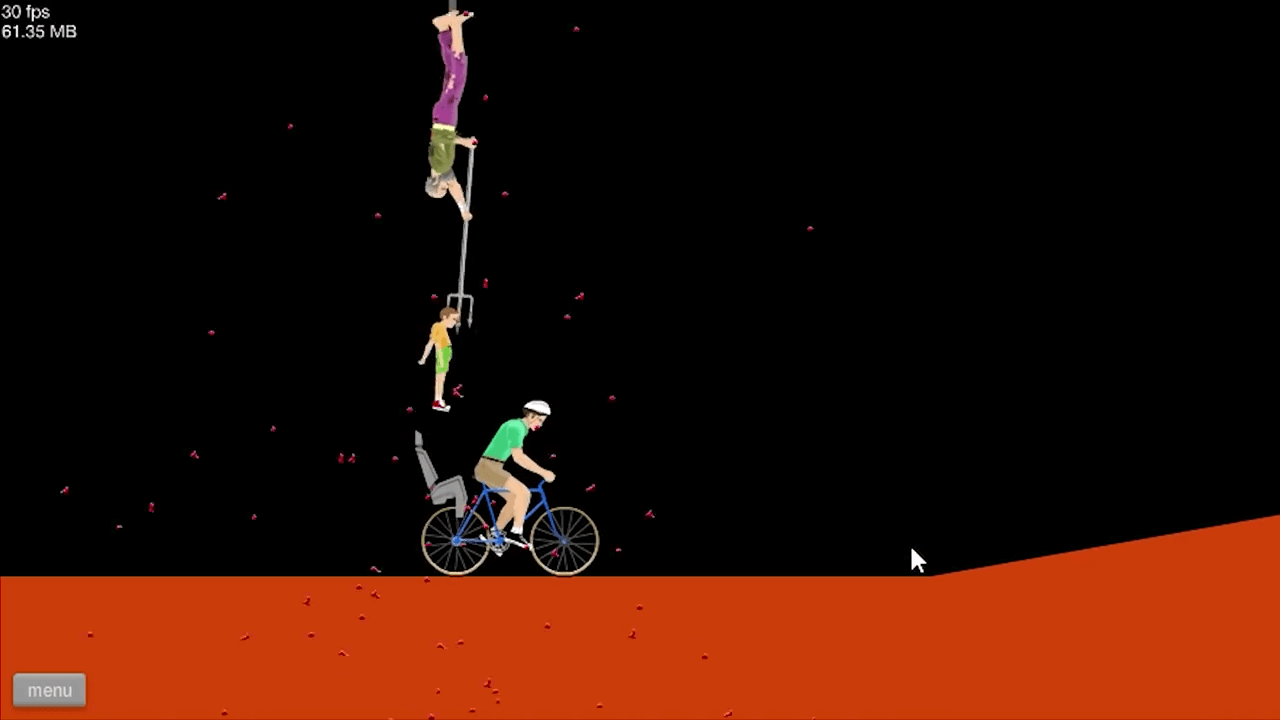 With up to 100 episodes, happy wheels features a ton of characters such as irresponsible dad & mom and the segway guy who uses different and sometimes unusual vechicles to traverse the game's many levels. The main mission of the game differs in different episodes, but in most levels, the objectives will mostly be to reach the finish line safely or to collect tokens.
Also Checkout: The Best Ragdoll Games You Should Play
Sounds easy right? I literally do not think so. For someone like me who loves watching other people fail miserably while trying to complete the game's level that seems so easy, I'd say it is where the fun is. There are a ton of deadly obstacles that tends to thwart your mission during gameplay, and aside from traps, you'd be surprised to see a crazy guy wielding swords and charging towards you with full force and the only thing he wants is massacre.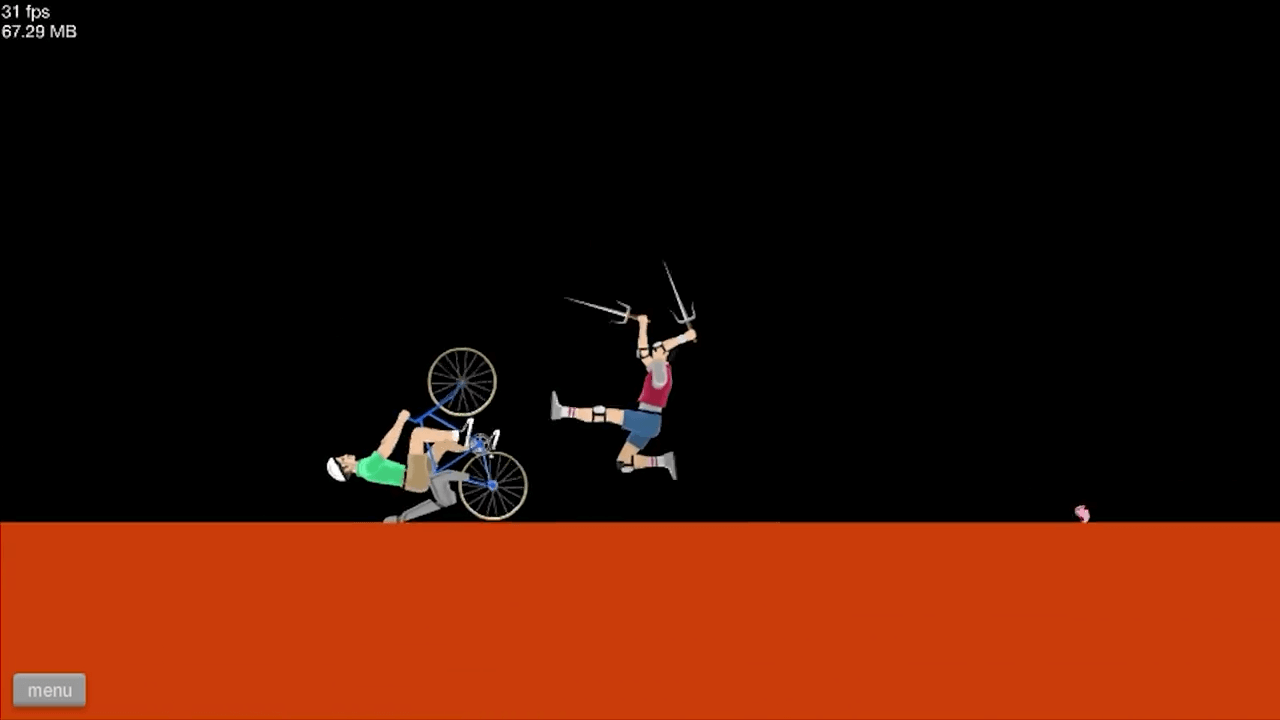 Happy Wheels hyperbolic violence is one of the things that makes it unique. It exhibits gore scene that's literally awesome. Characters speeding to complete a specific level can be decapitated, shot or even get crushed by different obstacles. I ain't a zombie, but the gore sight in happy wheels makes me want to play the game again and again. It's addictive and entertaining as well.
Playing the Happy Wheels Game
So you want to see what this cartoon violence-like game looks like? To see the exploding body parts and spurting blood? Then let's guide you on where and how to play happy wheels. So to begin with, you will need to visit totaljerkface.com to play happy wheels on your desktop browser.
There are of cause a colossal number of happy wheels demo sites. They're platform designed to allow users play the demo version of the game, but the official home of happy wheels is at totaljerkface and it's the only place to play the game's full version for free.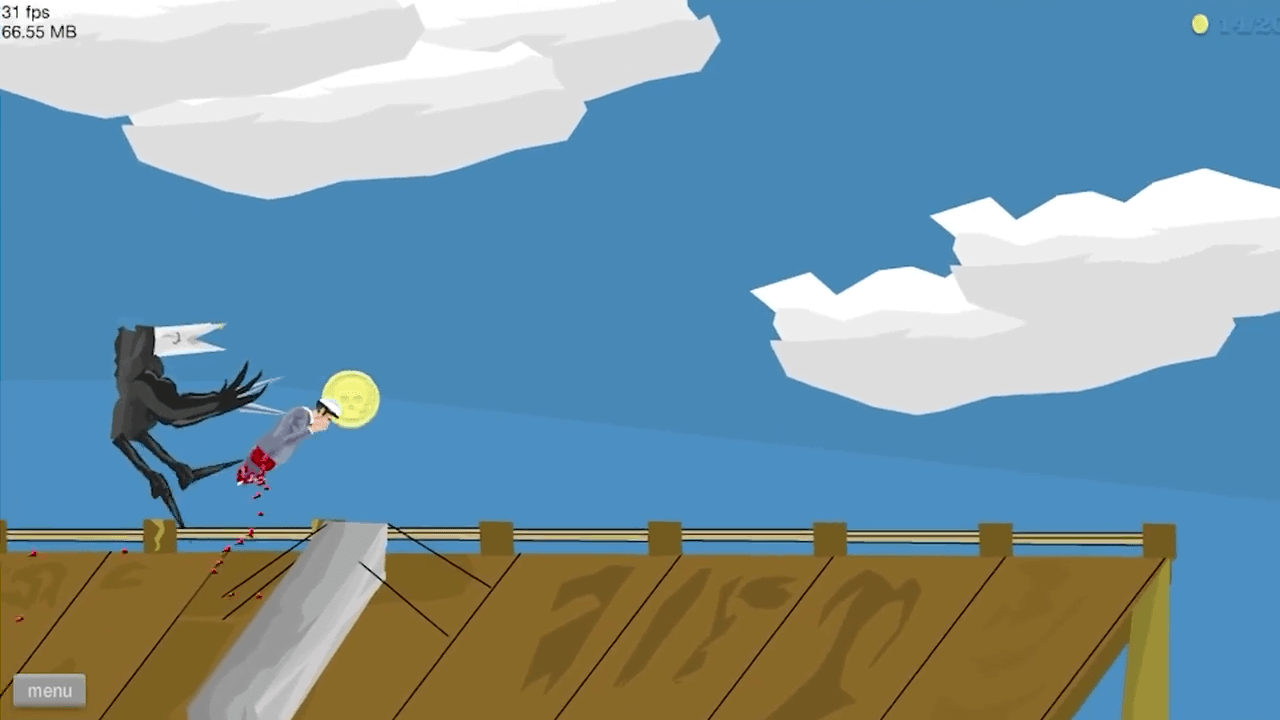 So go ahead and visit the site, then sign up for an account if you desire. It'd give you an upper hand by allowing you to rate, create and save replays. Once done, simply click Play and select any of the featured levels then click Play Now to begin your first adventure.
Basic Controls That Are Necessary
If you are a beginner looking for the basic controls for Happy Wheels, then you have arrived at the right place. Here's some essential keys and illustrator to get you started.
Shift + Ctrl + Z to eject
Space = Grab after ejecting
Left arrow (<- ) = Lean Back
Right arrow (->) = Lean forward
Down arrow = Decelerate/Reverse
Up Arrow = Accelerate
Initially, you will find it difficult to get used to these controls but once you do, the whole gameplay will be really enjoyable.
Wrapping Up
Happy Wheels is a great game to play and it's also here to stay. The plethora of different levels with dozens of characters it features makes it worth spending time with. So go ahead and fire up the game and play as a wheelchair man, an old lady with her shopping cart, a logo stock hopper or a father-son bike riding duo. Becareful on your way, or you'd end up with missing body parts. Overall, have fun with these ragdoll physics-based game.