As Johan Cruyff once said, every advantage has its disadvantage and when you look at the internet of good things, you'd see that there are a slew of bad stuff lingering around and it's quite difficult to get rid of them. While a slew of sandbox games such as Minecraft are mostly considered safe for all, Roblox unfortunately isn't and judging from the fact that you are here, we already assume you are aware that there are some inappropriate content on the platform.
With the aim to bring kids together through play, Roblox has amassed millions of monthly players worldwide and a majority of its users are from the United States. Now let's assume you have never heard nor come across this site and probably want to know what it is, what it does and the content it hosts, then we'll unveil everything to you.
According to most parents out there, Roblox is an odd-looking and often confusing game but for kids, it's like a playground. In otherwords, it's an online platform where kids can easily come together to make games which can be played by other users.
Also Checkout: The Best Roblox Scripts
The fun is there, it's limitless and interesting but there are stuff that shouldn't have made its way to the platform. Roblox catalog of user generated contents is massive and as such, its team of "experienced developers" may not be able to filter and check games that are being created for inappropriate images and profanity.
Games like Murder Mystery and Granny features elements of horror, murder and bloody themes that are acceptable. But when you dive deep into the platform, you'd see some games with adult content and this is where things starts to get uneducative.
From Shower Simulator to Dance Club, Survive the Killers, Shedletsky's Dirty Place and Obby Games, you'd see a plethora of 18+ games with shady titles that once fired up, unveils cartoon characters performing sexual intercourse and the worst part is that there's a "sex room" where players can engage in silly chats whilst sharing inappropriate images and videos.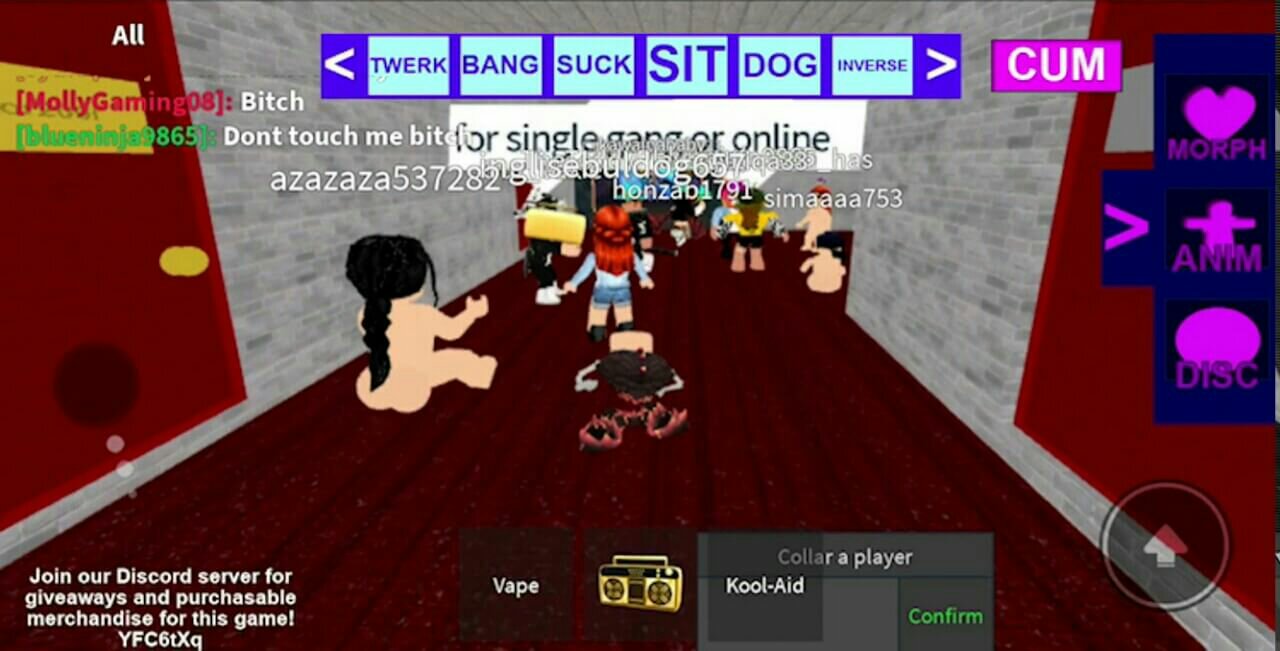 Aside from poor academic performance and sleep deprivation, most of these Roblox sex games can lead to aggression and you'll also lose the little moral you have left. Now after reading all of this and you're still hell-bent on having a glimpse at some of the matured content on Roblox, then here's how to find Roblox sex games.
How to Find Sex Games on Roblox
When you jump into Roblox for the first time, you won't be seeing any adult section or inappropriate games on the homepage and even if you scroll through the list of games on the platform, all that will be presented mostly will be contents that are safe to play.
Now you may be wondering how other kids find the sexually explicit games that they are uploading on YouTube. Well that's quite simple. Most kids find inappropriate sex games on Roblox by typing the keyword "sent_cons" on the site's search bar.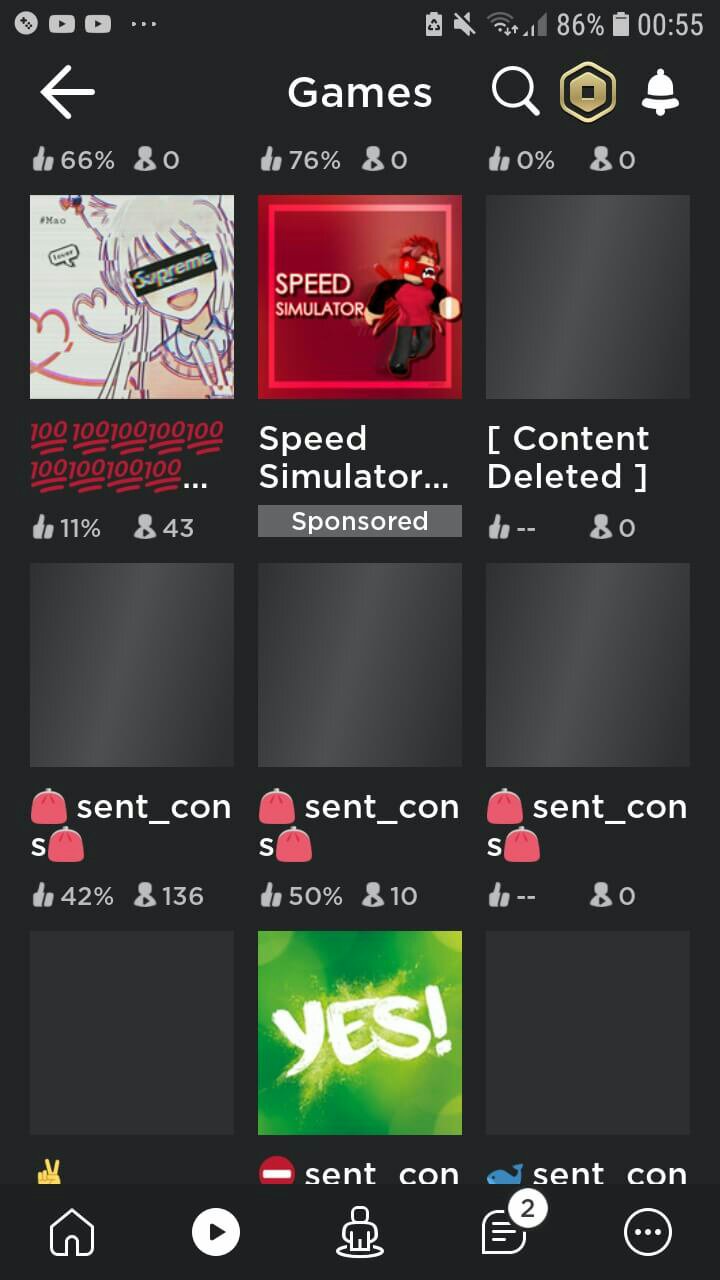 Any game with the "Con" keyword is a sexually explicity game.
While most of the sexually explicit contents are often filtered and at times deleted, you'll still see a slew of them lingering around. Advisably, it is bad to look up sex games on Roblox. We seriously do not condone such action especially at a young age for it impacts negatively.
Wrapping Up
A lot of players new to Roblox often do not have any knowledge of the sexually explicit games hidden on the platform. Most of the kids you see today searching the web for how to find Roblox sex games where mostly initiated through an invitation sent to them by a stranger which often urge them to join an adult game.
As a nerd, you shouldn't fall for this message since it is uneducative. You can easily keep yourself busy by playing most of the addictive games on the platform. Bee Swarm Simulator for instance is addictive and if you're looking for something with a little bit of action, then you can give Jailbreak a try.