Script Hook V Critical Error is an issue that often pops up when trying to start GTA 5. In this article, we will explain what it is, its causes and how to fix it.
In addition to enhancing the vanilla gaming experience, GTA 5 mods and trainers are excellent ways to revitalize your journey through Los Santos. Installing a feature-rich mod and/or trainer won't only overhaul the game's graphics but will also add a plethora of quality-of-life tweaks whilst letting you roleplay as a superhero and whatever you desire.
Mods, including trainers albeit good are mostly frown upon by Rockstar Games developers, and assuming you have got one installed, chances are, you have come across the Script Hook V Critical Error whilst starting the game.
Also Checkout: GTA 5 Dirt Bike Cheat Codes
For folks uninformed, Script Hook V is the library that allows scripts and all kinds of modifications to be used in GTA 5. Knowing fully well that GTA V ships with an anti-cheat system, players utilizing trainers are likely to get the Script Hook V Critical Error especially when trying to run a newer version of GTA V on an outdated Script Hook V program.
Now assuming you have tried verifying your local files or have uninstalled and reinstalled script hook v as well as asi manager without success, then we have got a working way to fix the Script Hook V critical error in GTA 5 without losing your mods nor waiting for the devs of the program to release a workaround in their next update.
How to Fix Script Hook V Critical Error
Having learnt the cause of Script Hook V Critical Error in Grand Theft Auto V, it is time to fix it in two easy ways. So without further delay, below is how to fix Script Hook V Critical Error in GTA 5.
1st Method: Update Script Hook V
As we said earlier, whenever Rockstar Games releases a new update for GTA 5, they tend to patch Script Hook V, and as a result, the program's developers are being pressured by users to find a workaround that can be rolled out in their next update.
So one way to fix the Script Hook V Critical Error is by downloading the latest version of the software from here.
Once downloaded, extract the zip file using Winrar or 7zip, then open the bin folder and copy all the files in there to your GTA V root folder.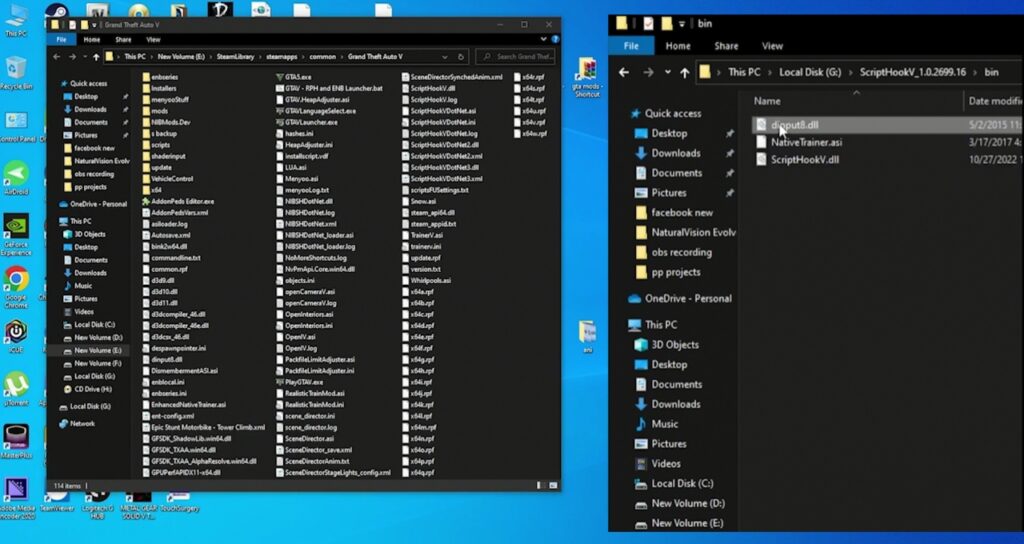 Ensure to accept the replacememt of existing files if prompted, then fire up Grand Theft Auto V to see if the issue is fixed.
2nd Method: Downgrade Grand Theft Auto 5
Assuming you have tried the first method which involves updating Script Hook V to the latest version and the critical error still persist, then the ultimate solution is to downgrade Grand Theft Auto V.
Next up, extract the downloaded zip file using Winrar or 7-Zip and drag and drop GTA5 and PlayGTAV into the vanilla game's main folder.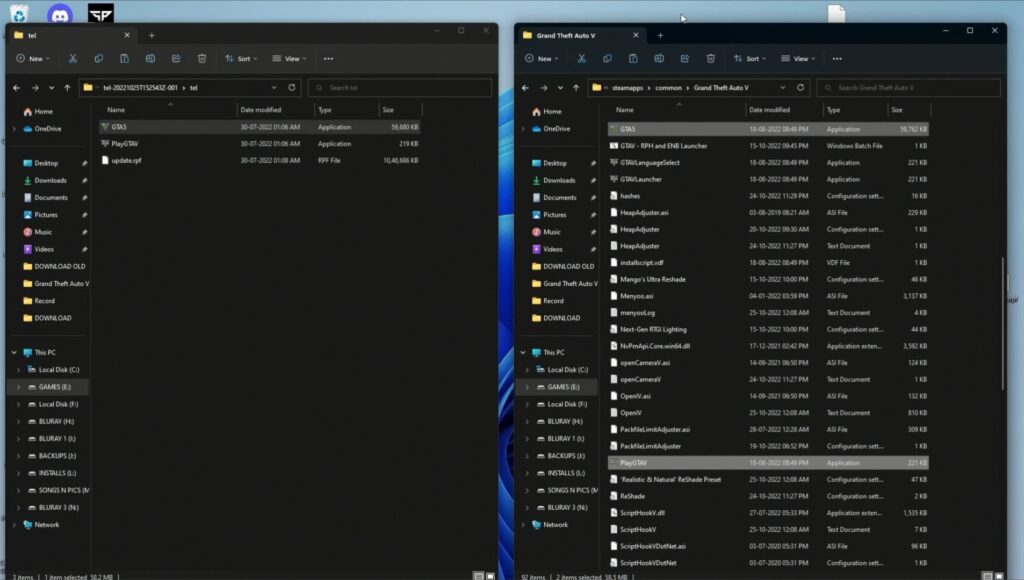 Once done, you will be prompted to replace or skip files, simply select the option which says Replace the files in the destination to complete action.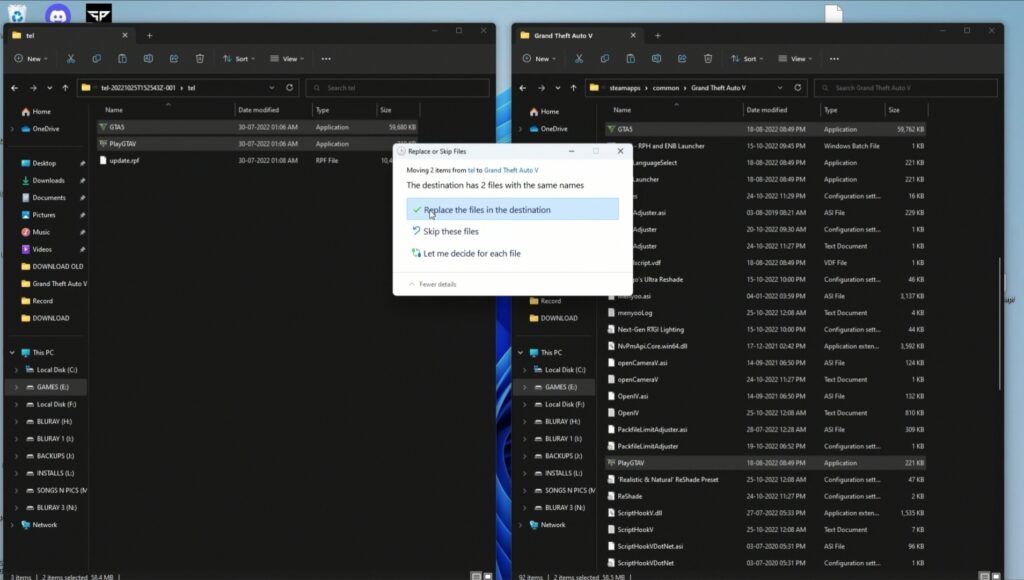 With that done, ignore the update.rpf file and double-click to launch GTA 5. That is it, game will be running successfully as shown below.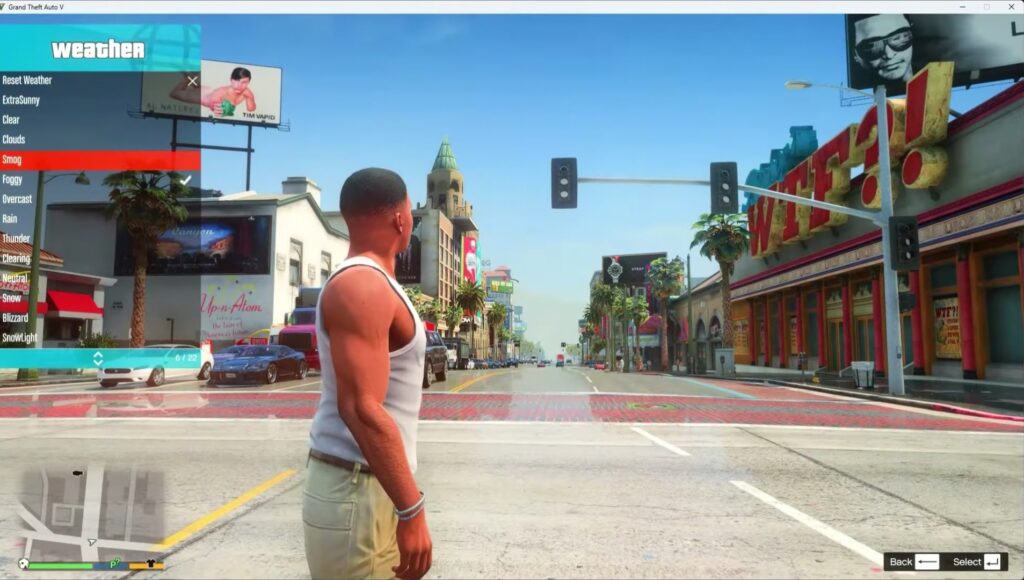 Wrapping Up
So this is arguably the best way to fix Script Hook V Critical Error without losing your mods. It is free, safe and works like charm.