Kahoot pin is extremely unique. So if you are looking for how to make a Kahoot Game PIN, then we have got a detailed guide below.

It is absolutely rare to find a service that encourages interaction in a fun way. Google Classroom does just that, but when it comes to something that is easy-to-use, setup and administer, then you are better off utilizing Kahoot.

Launched in 2013, Kahoot is simply an online service that let's users create quiz-style games in any topic of their choice and they can have participants answer them within a given period of time.

The service is mostly used in school by teachers and on business training, but you can choose to use it for fun.


Also Checkout: Where to Find Live Kahoot Game PIN
For one thing, Kahoot adds engagement to all kinds of get-together. In classroom, it can make learning an enjoyable experience by compelling students to learn as they play.
One of it's strong point is that it doesn't require an account to play. All that is needed is simply a Game PIN shared by the host and this can be entered on the URL Kahoot.it.
Now assuming this is your first time utilizing Kahoot, then chances are you are probably wondering how to generate a pin. If that is the case, then we have detailed below a step by step guide on how to painlessly create Kahoot Game Pin with less stress.
How to Generate Kahoot PIN
Often generated whenever someone starts a live match, Kahoot PIN is simply a temporary unique code that identifies the game you want to join. However, prior to seeing them, one will need to either create their own custom Kahoot game or choose from a list of pre-made quizzes.
So without further ado, here's how to create your very first Kahoot game and have a PIN generated in no time.
To begin with, head over to Kahoot.com and Sign up for an account. Once this is done, simply Log in and then click on the Create button at the top-right corner of the navigation bar.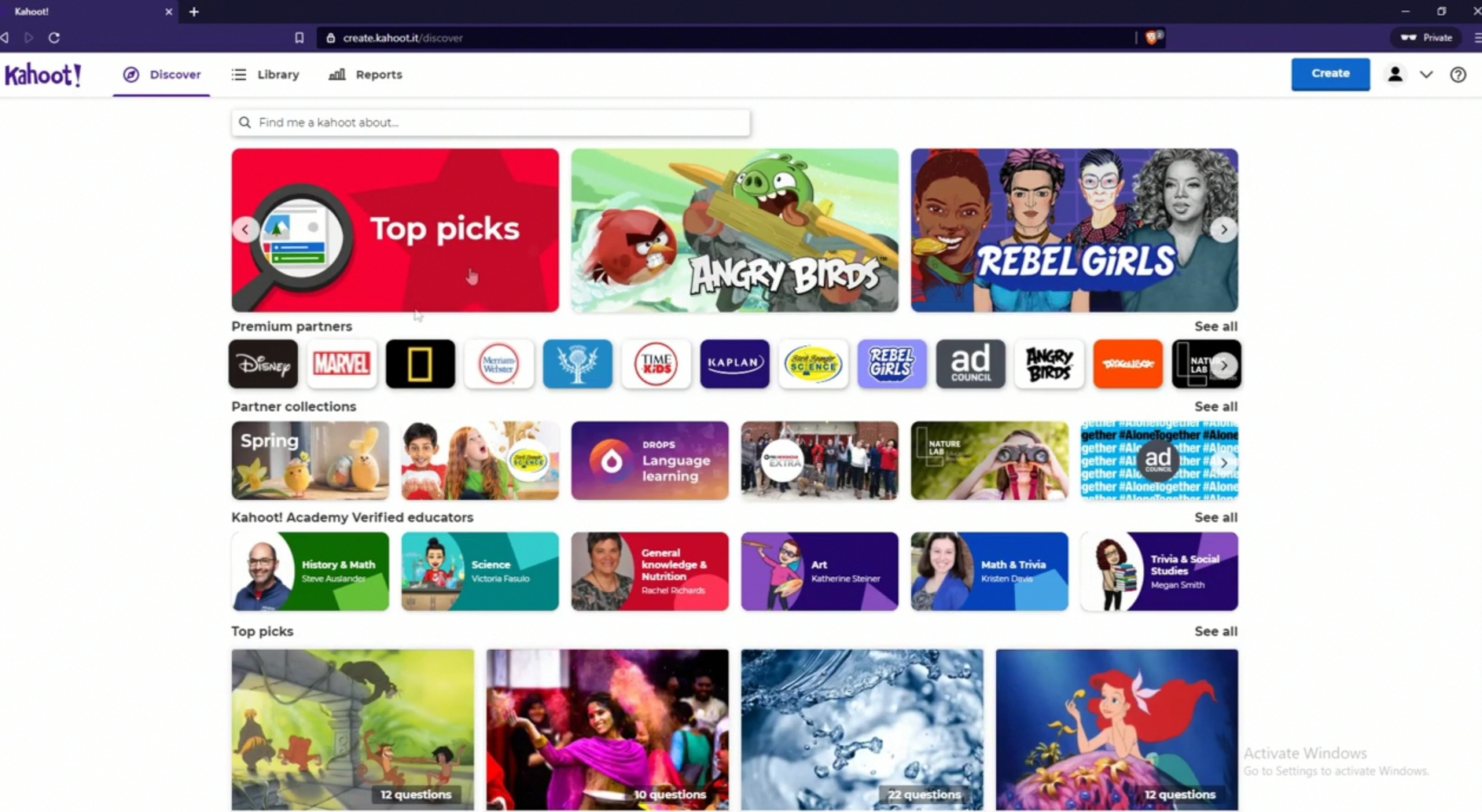 On the next screen, select New Kahoot and you should arrive at the quiz maker.
Now go ahead and start typing your first quiz question. In the center, add a proper image or video to make your queries more engaging and at the bottom, add 2-4 answer alternatives and select the right one.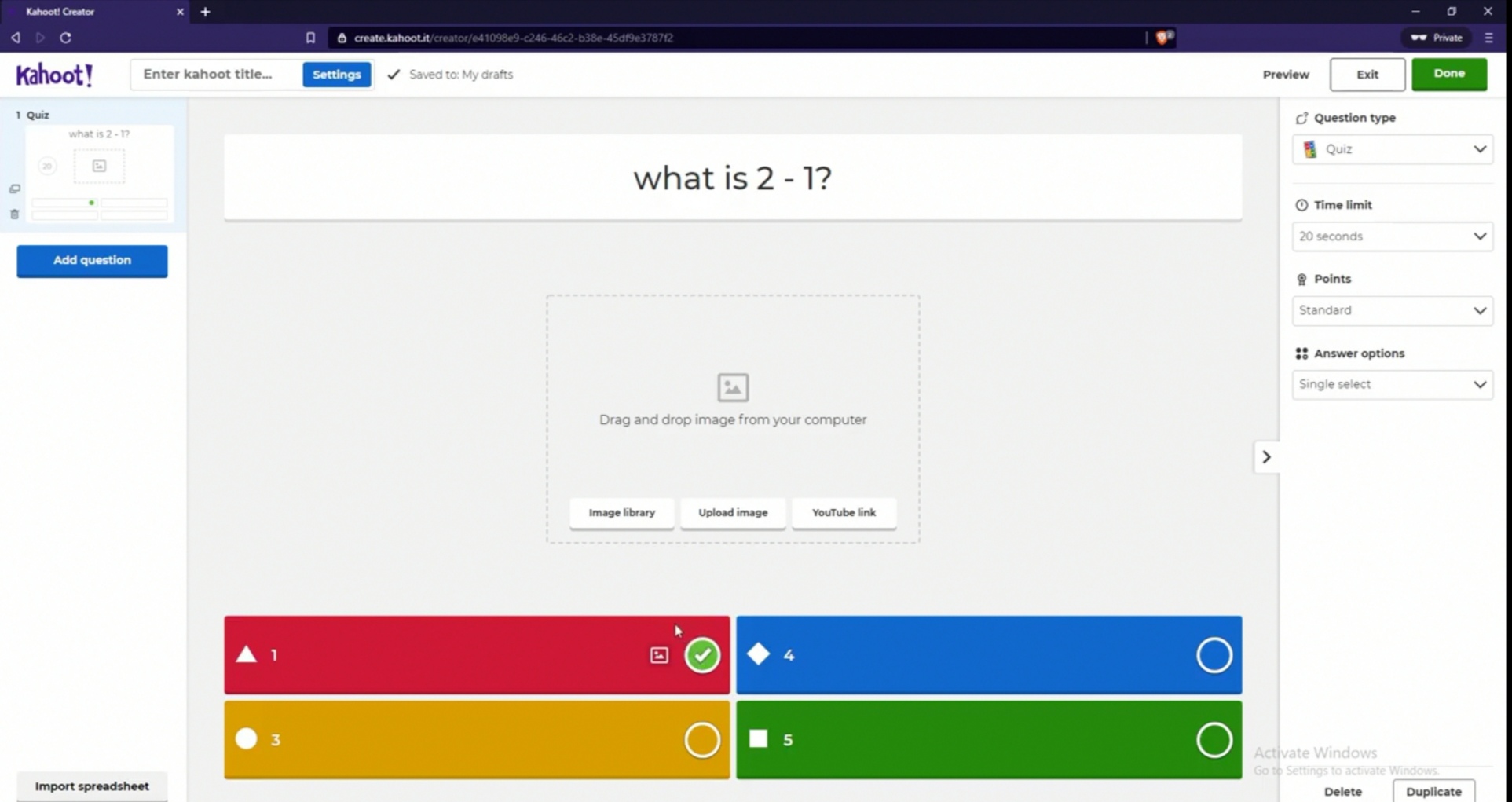 Now it's time to fiddle with the options presented at the right-hand side of the screen. So under question type, you can easily switch to True or False or whatever you prefer.
Then under Time Limit, simply adjust the timer to how long you want a question to be answered followed by choosing how many Points to award for a correct answer.
Under, Answer Options, choose either single-select or multi-select and then click the Add question button located at the left pane to create more questions.
Once you are done, then it's time to fine-tune some settings. So click on the text that says Enter Kahoot title….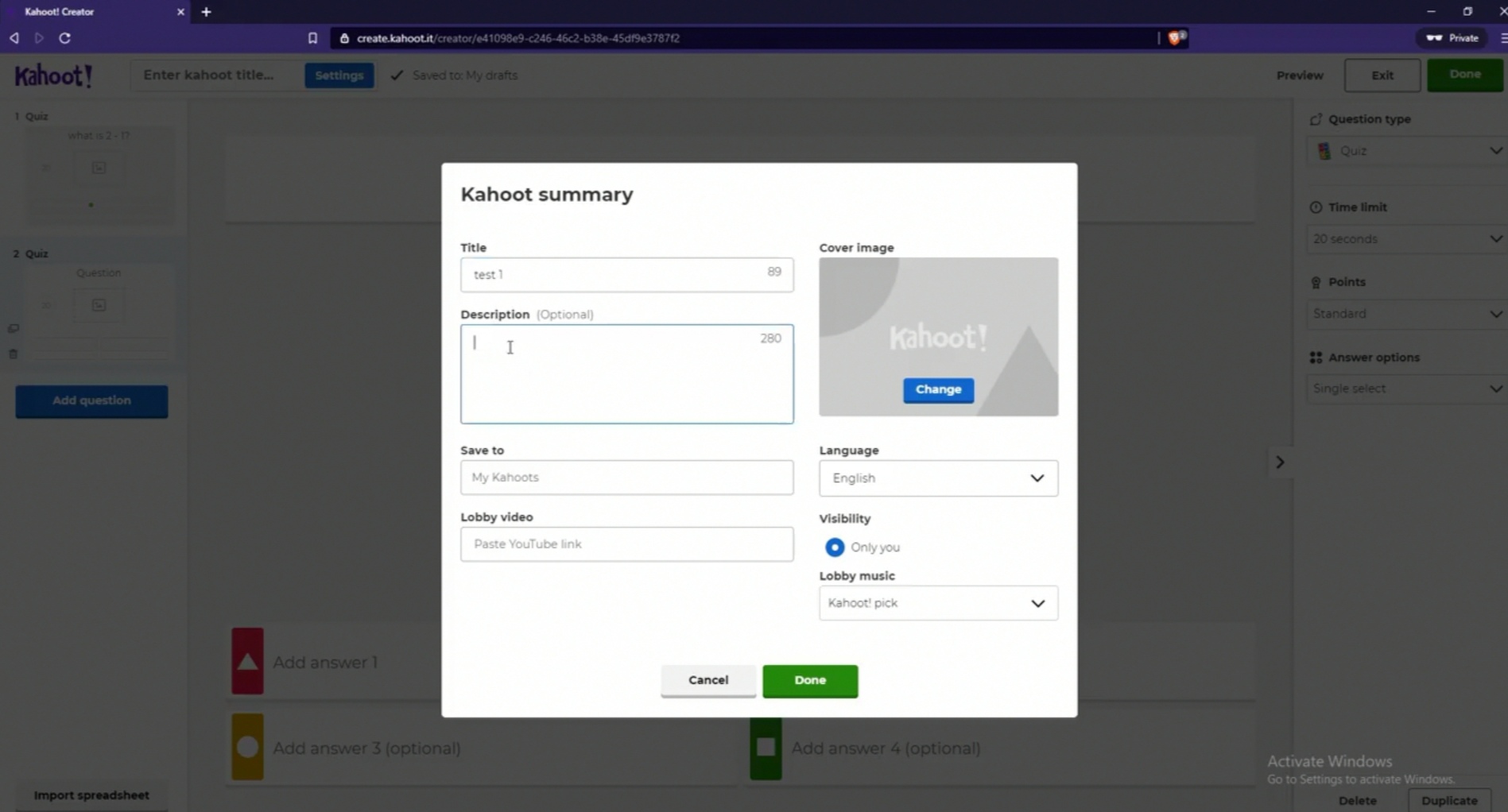 A window will pop-up, go ahead and input a title, description, lobby video, music and even a cover image. Change the language and visibility if you want and click done once you're through.
Now on the quiz maker interface, click on the green Done button at the top-right hand side of the screen and you should see a pop-up telling you your Kahoot is ready to be played.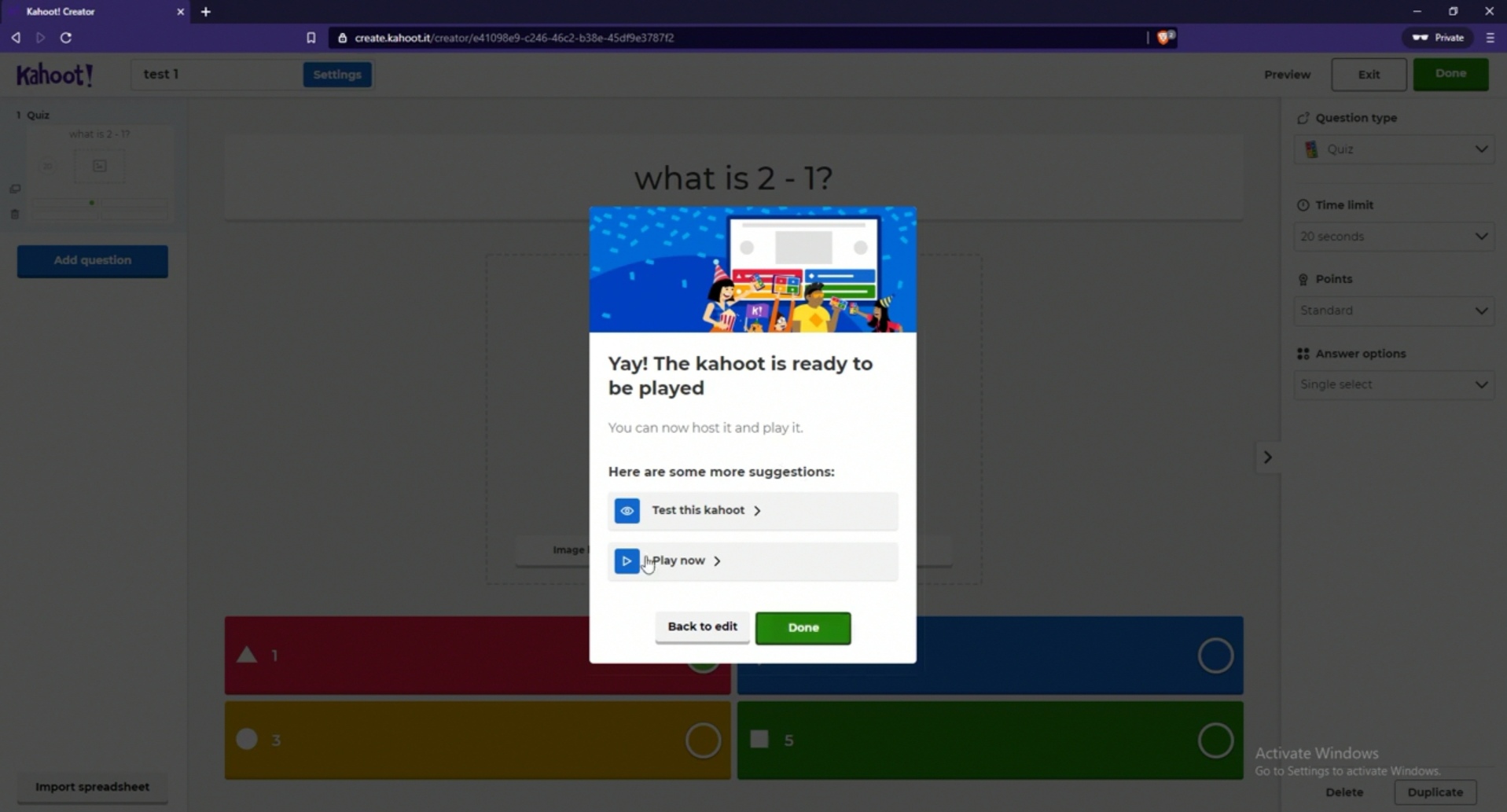 Go ahead and click on Play now and on the next screen, select Host.
Next up, select either to play Individually or in Team and wait until a Game PIN is generated.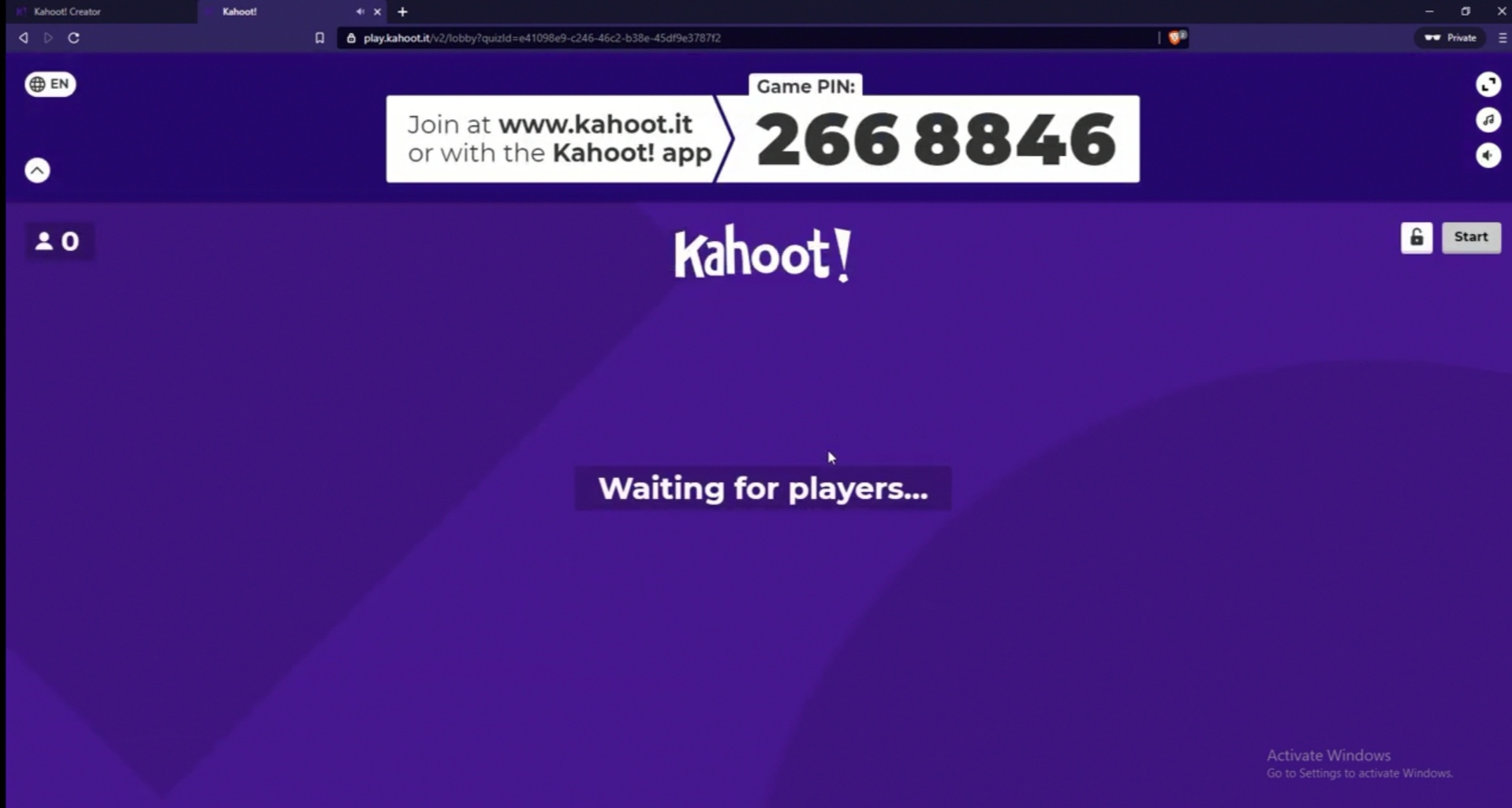 Share it amongst players and have them input it over at Kahoot.it to join the session.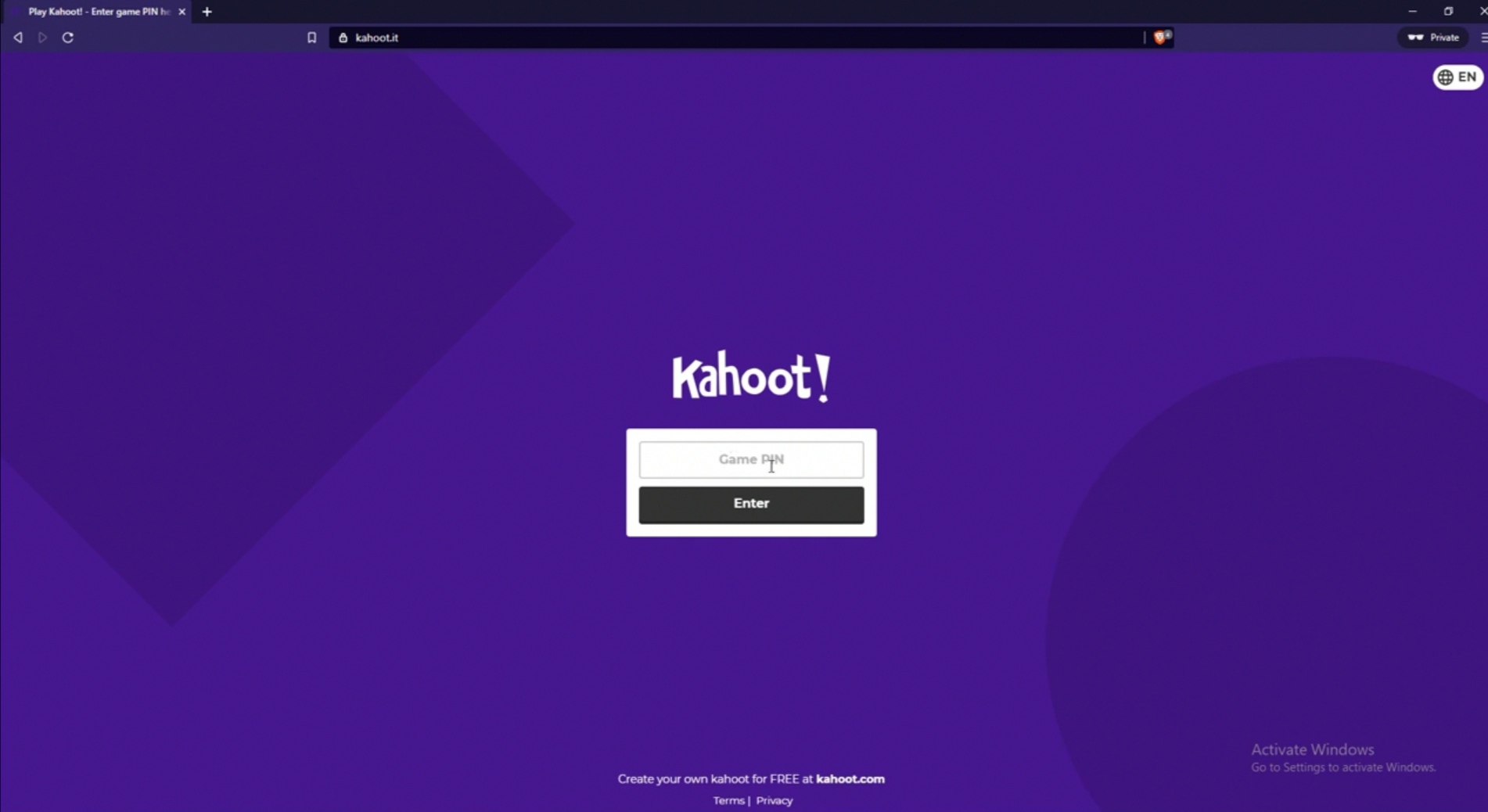 So that is it. Do note that Kahoot! offers a plethora of ready made contents that you can access and play. So if do not want to go through the hassles of creating your own custom Kahoot, you can simply choose to play any of the preexisting quiz on the platform and a unique Game PIN will be generated automatically.