Kirka.io hacks galore. So if you are looking to get hacks such as aimbot, unlimited ammo and more, then here's the best Kirka.io hacks to utilize right now.
For one thing, .io games has come to stay, and they are arguably a huge success thanks to their multiplayer components, minimalist graphics and simplicity. Now while the likes of Surviv.io and ZombsRoyale.io are known to be amongst the best Battle Royal games out there, Kirka.io is one such title you shouldn't neglect.
Also Checkout: Wormate.io Hack for Infinite Coin and More
The game for the uninformed is simply a competitive and intense first-person shooter set in a Minecraft-style universe where you and your team are pitted against other players from all over the world in an attempt to be the last squad standing.
Kirka.io offers a plethora of weapons, nooks and crannies, as well as Easter Eggs and a solo mode that makes things difficult. Now assuming you are looking to take the safety off and go full auto in a spray-and-pray assault, then here's the best Kirka.io hacks that guarantee more kills.
Kirka.io Hacks
Compared to Krunker.io, Kirka.io is less popular, but it's got a decent number of players looking to simplify their gaming experience by cheating in-game. So if you are looking to hack the game, then we have got a working Kirka.io hack that features hacks such as rapid fire, fly, instant reload, noclip, unlimited ammo, wallhack, aimbot, instant weapon swap and more. Now without further ado, here's how to hack Kirka.io.
Install Tampermonkey on Chrome
For one thing, userscripts are required to hack Kirka.io. However, before you download them, you should install a software that will assist you in executing the files. This is where Tampermonkey comes in to play.
Of course, there are a plethora of user script managers accessible on the web, ranging from GreaseMonkey to ViolentMonkey and beyond, but we strongly recommend Tampermonkey because it is popular and dependable.
So to get this one going, simply head over to Tampermonkey page on Chrome web store and click the "Add to Chrome" button, followed by "Add Extension" from the pop-up that will appear.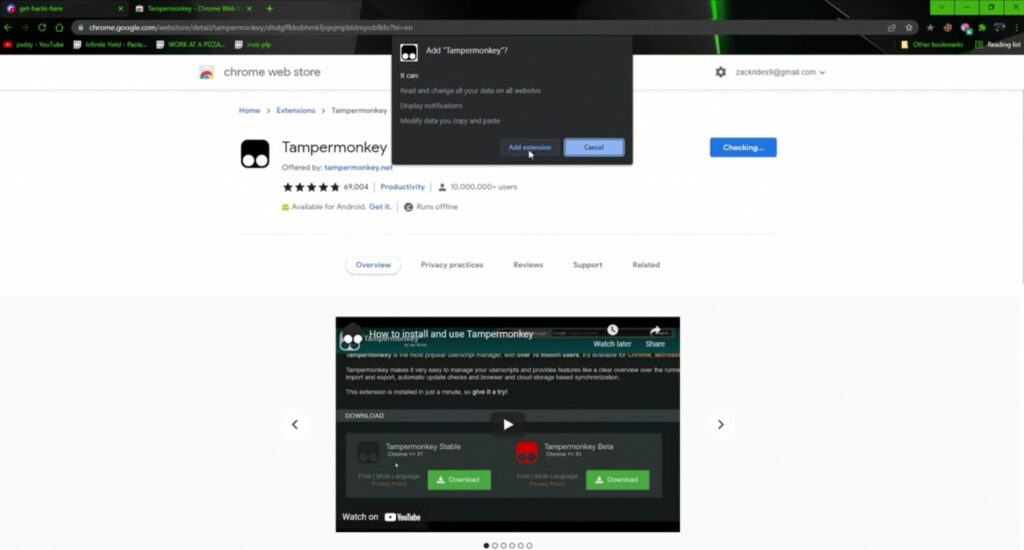 Once done, you should get a notification stating that Tampermonkey has been successfully installed in Chrome, and the plugin's icon will appear beside the search bar at the top right-hand side of the screen.
Download Kirka.io Hack Script
With Tampermonkey installed on your Chrome browser, the next step obviously is to install a Kirka.io hack script and/or userscript which is necessary for modifying a web page.
While you'd find a sheer amount of them on GreasyFork, you'd be disappointed to learn that they aren't feature-rich. So in a bit to make things easier, we found a feature-packed Kirka.io hack script that works.

So without beating around the bush, simply download the Kirka.io hack script from here and follow the below guide to learn how to install and execute it.
Install and Execute the Hack Script
It is hacking time I guess. So assuming you've already downloaded the Kirka.io hack script from the URL above, simply fire up Chrome on your desktop and click on the Tampermonkey icon visible beside the search bar.
From here, select "Create a new script" from the drop-down that will appear and this will fire up Tampermonkey dashboard.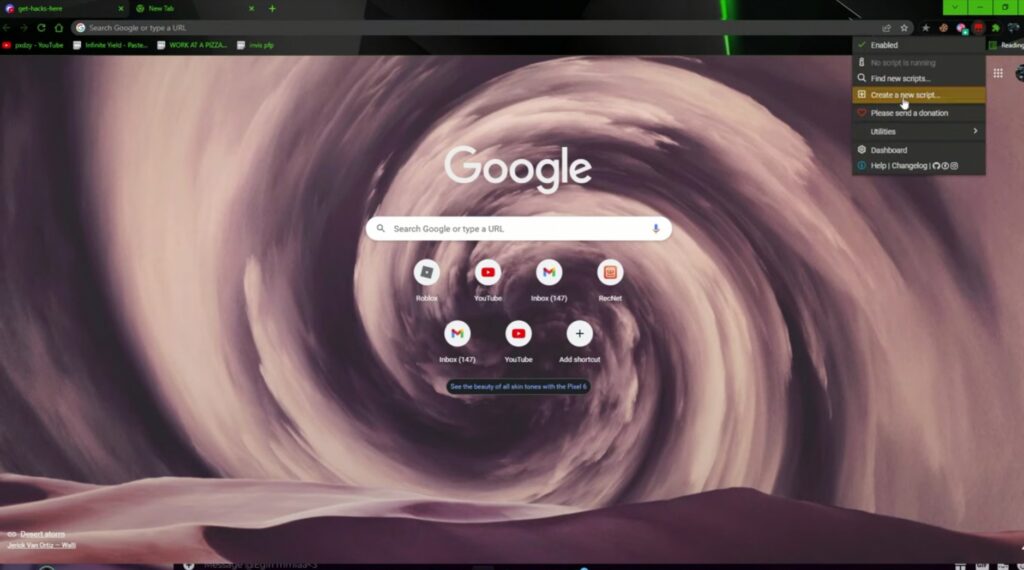 Now go ahead and open the Kirka.io hack script you downloaded earlier, then use "CTRL+A" to select all the text found in there and copy them to your clipboard using "CTRL+C."
With that done, head back to the Tampermonkey dashboard we opened previously and delete the default text in there.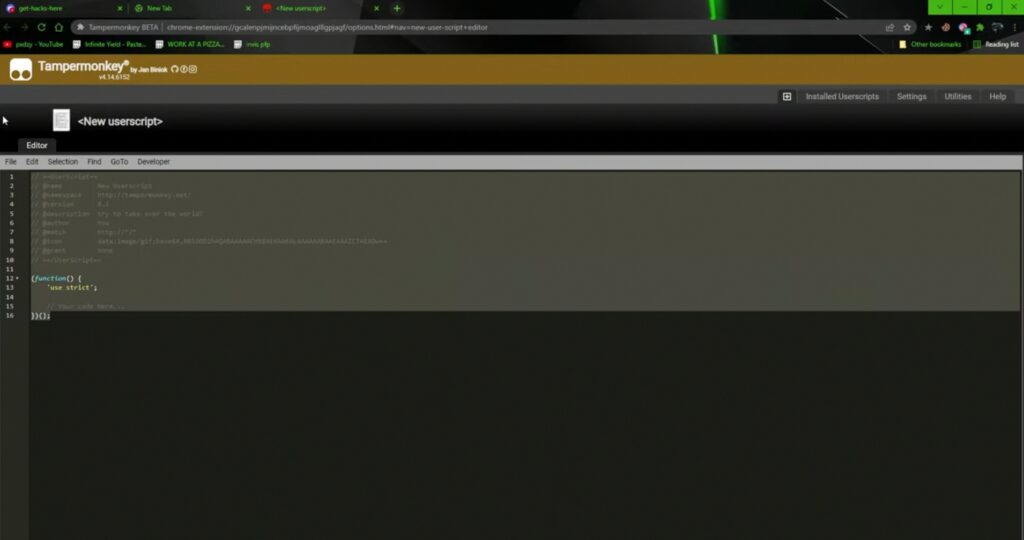 Next up, paste the Kirka.io hack script you copied earlier into the provided box and click on "File" followed by "Save".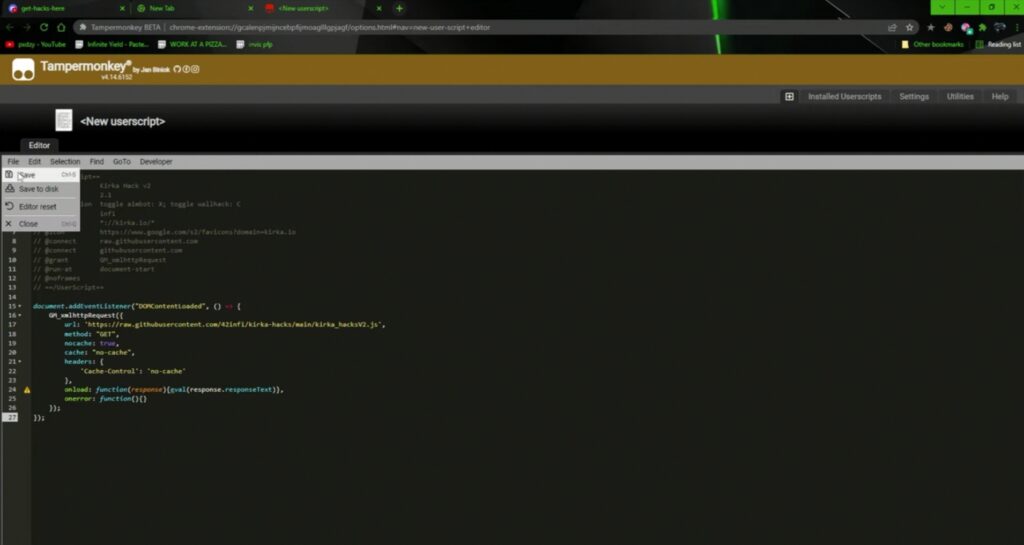 With that done, disable any active script found within Tampermonkey and ensure only Kirka.io hack script is enabled.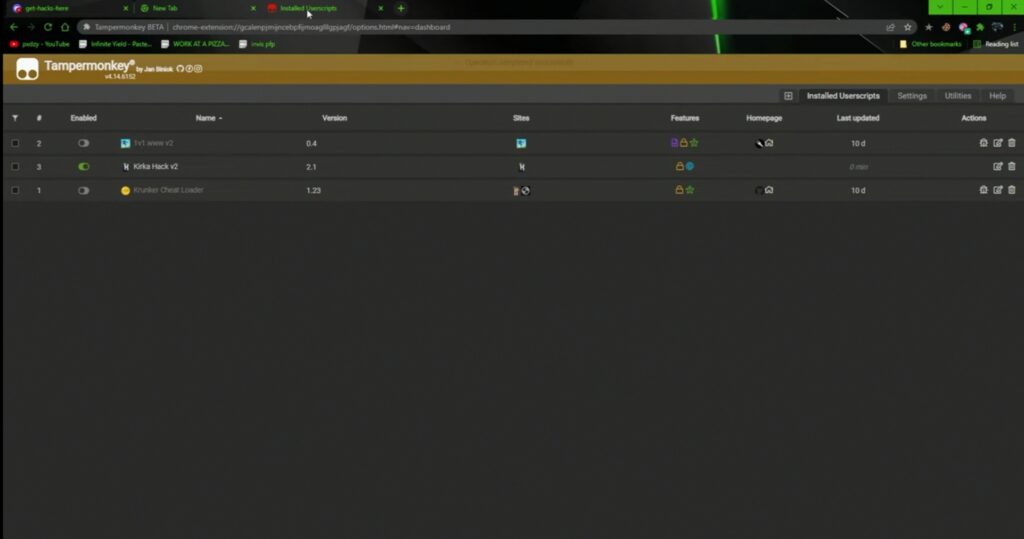 Once that is done, navigate to Kirka.io and start a game. From here, you'd see that the hack is already injected. That is it, enjoy your gameplay.
Wrapping Up
Kirka.io hack albeit good, can lead to your account getting suspended. So we suggest creating a new account specifically for this hack. Also if aimbot ain't working, ensure you have installed the hack script appropriately and then right-click enemies to lock onto them.