Looking to automatically zero in on an enemy and perform the perfect headshot? Then checkout our regularly updated krunker.io hacks and aimbot script that are worth downloading.
With the launch of PlayerUnknown's Battleground (PUBG), Fortnite and Call of Duty Mobile, you will agree with me that there's something of a renaissance going on in online multiplayer games. Often slapped under the Battle Royale genre, they did introduce new rulebook, unique gameplay style and visual appeal.
Unlike Modern Combat and other story-based games, the battle royale game genre concept is very simple as its overall idea revolves around players scavenging for resources and eliminating opponents all in a bit to become the last man standing. However albeit popular, we're still seeing continuing interest in .io games and one such game that's currently making waves online is Krunker.io.
Also Checkout: The Best IO Games
It's literally COD, PUBG and Fortnite combined but it's special in the sense that its gameplay take place within a web browser. For folks uninformed, Krunker.io is simply a first person shooter where players get to choose from one of eleven classes and once that's done, they'd be thrown into a pixelated universe to fight against various opponents.
Krunker.io huge popularity is mainly due to its unpredictable gameplay and the fact that it exhibits the grandeur in .io shooting games. Its Minecraft-like graphics is nothing to boast of – but that is surprisingly one of its appeal. Now assuming you're a newbie experiencing difficulty whilst trying to perform headshot in Krunker.io, then these aimbots will certainly ease your stress.
Krunker Aimbot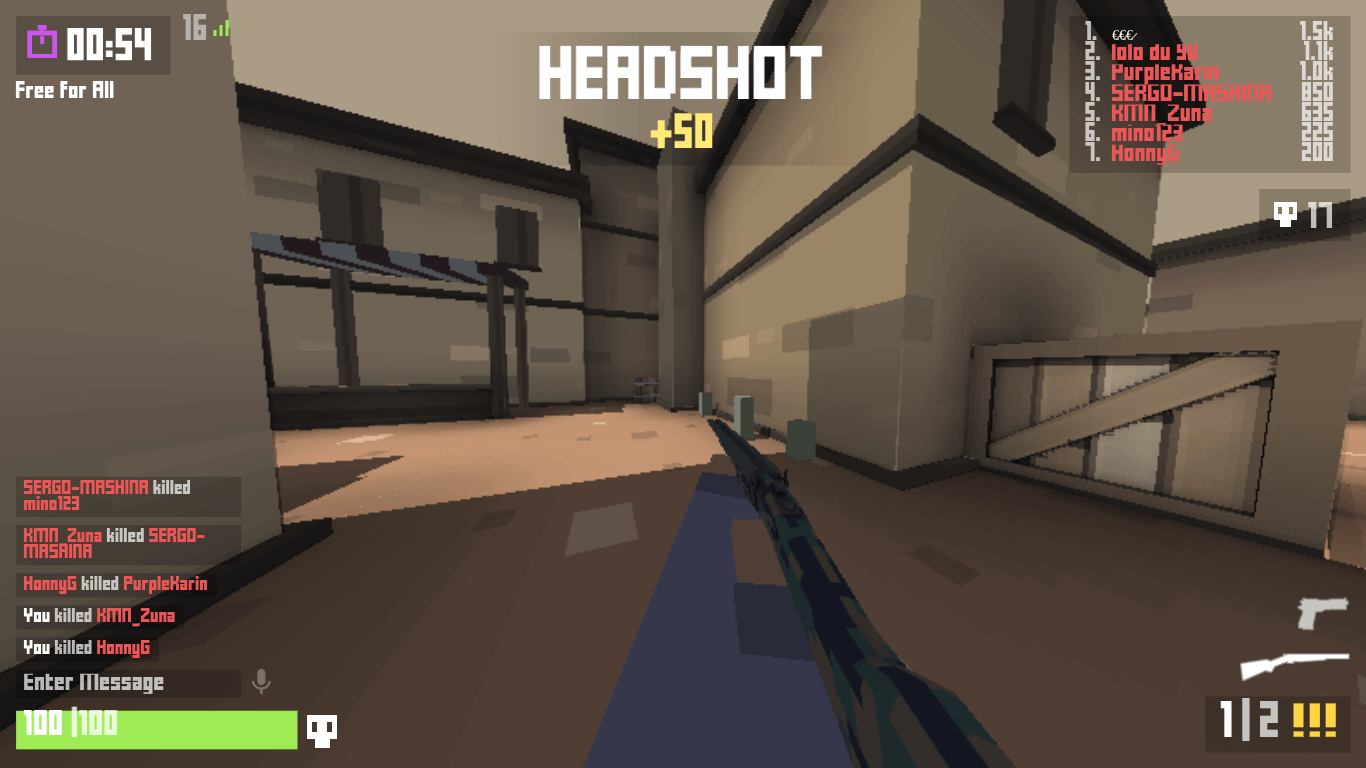 For the uninitiated, Krunker aimbot is basically a cheat or programming script that once applied takes data from the game and uses it to lock on the heads of enemy targets thus allowing you to perform headshots with ease. In other words, it's a hack that automatically zeroes in on an enemy and by so doing, gives you the chance to perform the perfect headshot.
Also Checkout: The Best Krunker Aimbot and Krunker Hacks of 2021
Call it pwning or a way to compensate pitiful skills and rudimentary intelligence but what's essential is that these aimbot can turn even the greenest of noobs into a full-fledged fragger. So if you're ready for some hacks, then here's a list of all the Krunker Aimbot script that's worth downloading right now.
So these are a list of all the Krunker aimbot script that are still working as of writung this article. Do ensure to bookmark this page as we'll be updating the lists regularly.
How to Install Krunker Aimbot
Truth is, we won't bore you with the steps on how to get Krunker aimbot up and running since we have already covered it in one of our previously articles. So assuming you have downloaded any of the above krunker aimbot script, simply head over here and see the complete guide on how to install it on your PC