Krunker.io hacks galore. So if you are looking to cheat in the game, then here's the best krunker.io aimbot to utilize right now.

When we suggested you move over Fortnite and listed Krunker.io as one of the best multiplayer first-person shooter io game to play with friends, we sure weren't joking. It's obviously what's trending right now and I love the fact that it offers both Call of Duty style first-person shooter and Roblox like aesthetic.
However unlike the aforementioned, Krunker.io is basically a flash game and this means that it can be played on Chrome, Firefox and on any web browser installed on your device. No downloads, no problem. Its gameplay is all about fun violence.
You can easily choose to arm your character with various weapons such as shotgun, rocket launcher, light machine gun, assault rifle, revolver and pretty much anything. One of Krunker.io strong point is that it's fast-paced and aside from the funky graphics, it brings a ton of contents.
Features aside, players can easily skip the so-called Krunker.io aim training and mod the game to their liking. This is all "thanks" to the Krunker aimbot scripts. Now without further ado, let's see what's Krunker aimbot, the best Krunker hacks and how to install them.
What is Krunker Aimbot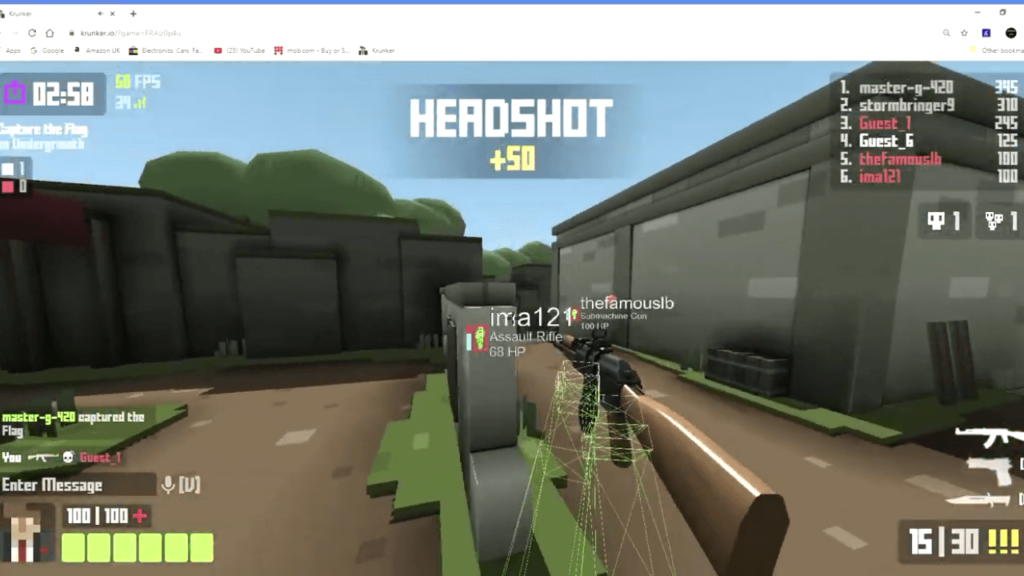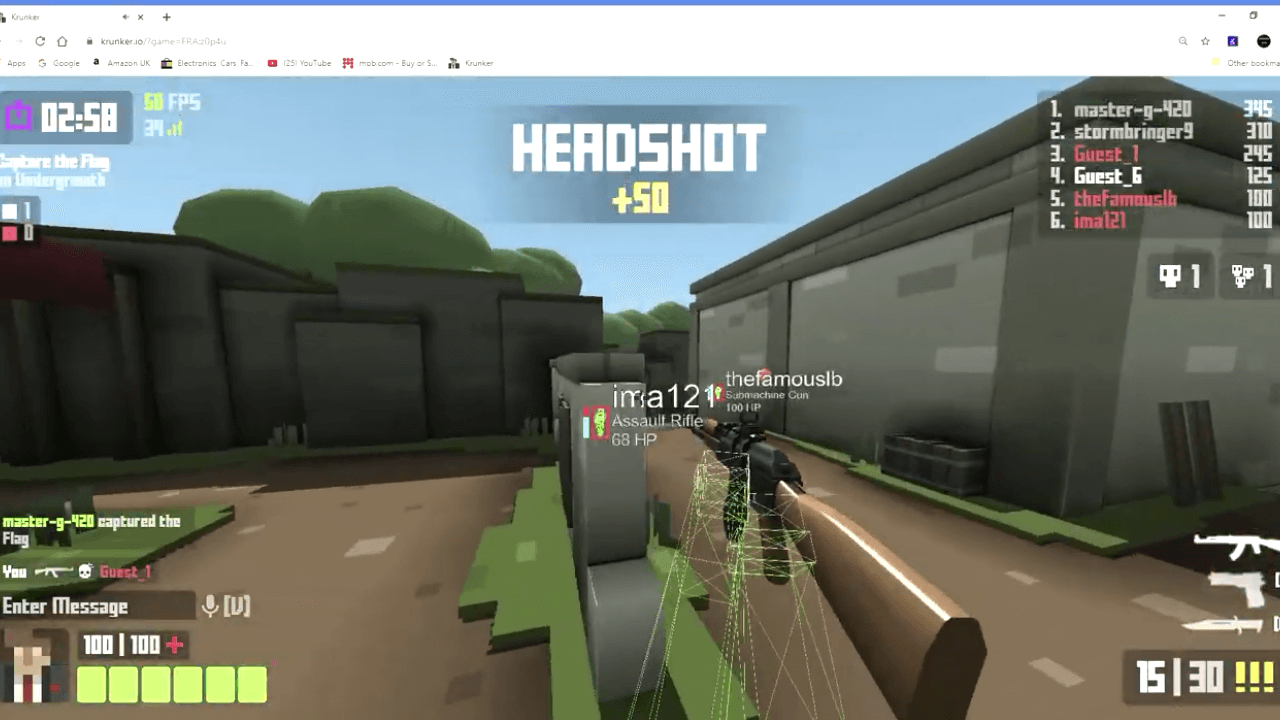 Krunker aimbot is basically a hack or scripts used by gamers and it works by automatically zeroing in on an enemy, thus allowing you to give them an instant headshot. The idea itself is good, but there's a catch.
Any mistake or wrong use of Krunker aimbot can lead to permanent ban and ejection from the server once detected.
This is probably the major reason why some players call it a lame tool aimed at unskilled individuals.
But do not frit, since we are going to share the safest and hundred percent working Krunker aimbot scripts or hacks that won't get you banned. So without further ado, here's the best Krunker aimbot and Krunker hacks alongside a guide on how to install them.
Best Krunker Aimbot We're Using Right Now
There are a plethora of Krunker hacks and/or aimbot out there on the web and you can equally find the latest ones on greasyfork. But there is this one we're currently using that gives you all the weapons within the game including the crossbow. It's safe to use and works like charm. So here is the download link and how to install them.
To begin with, remove any existing Krunker aimbot scripts you have installed and download any of the ones listed above. (Do Ignore the tampermonkey script and download the unpacked extension).
Once you have done this, simply fire up your Chrome Browser and head over to this URL chrome://extensions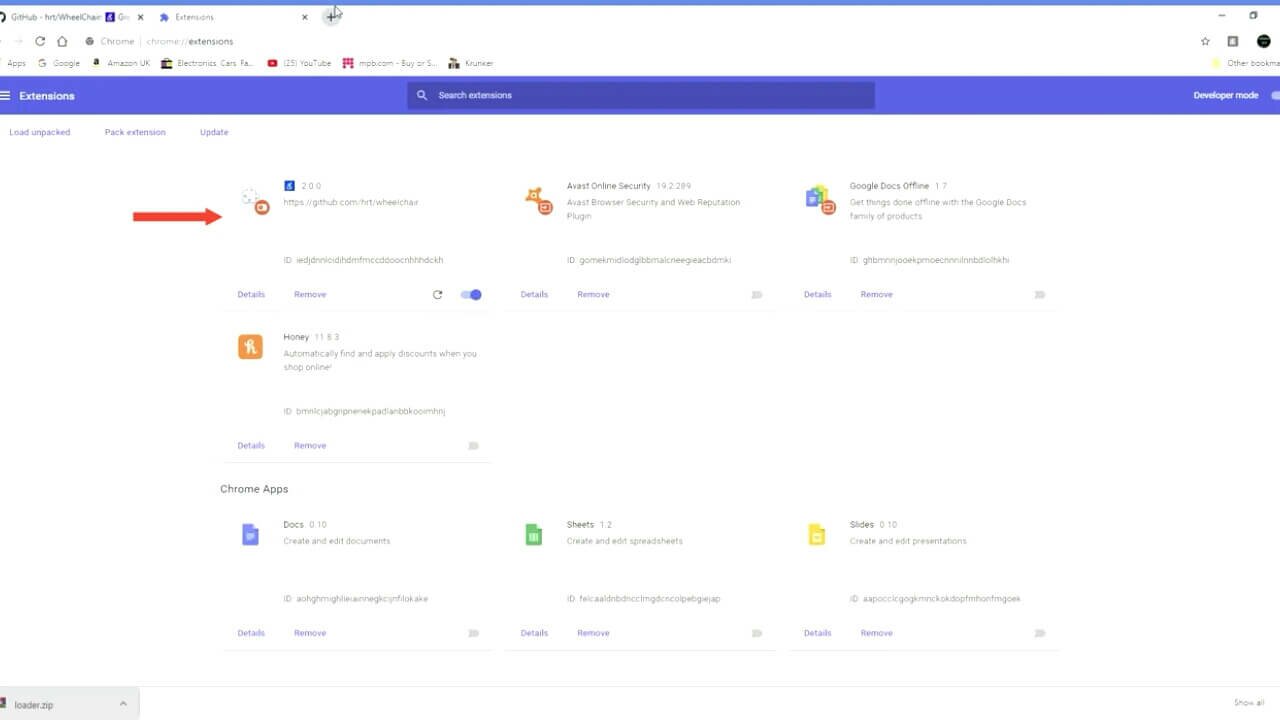 In there, enable the Developer mode at the top right-corner of the screen and disable every single extensions in that page.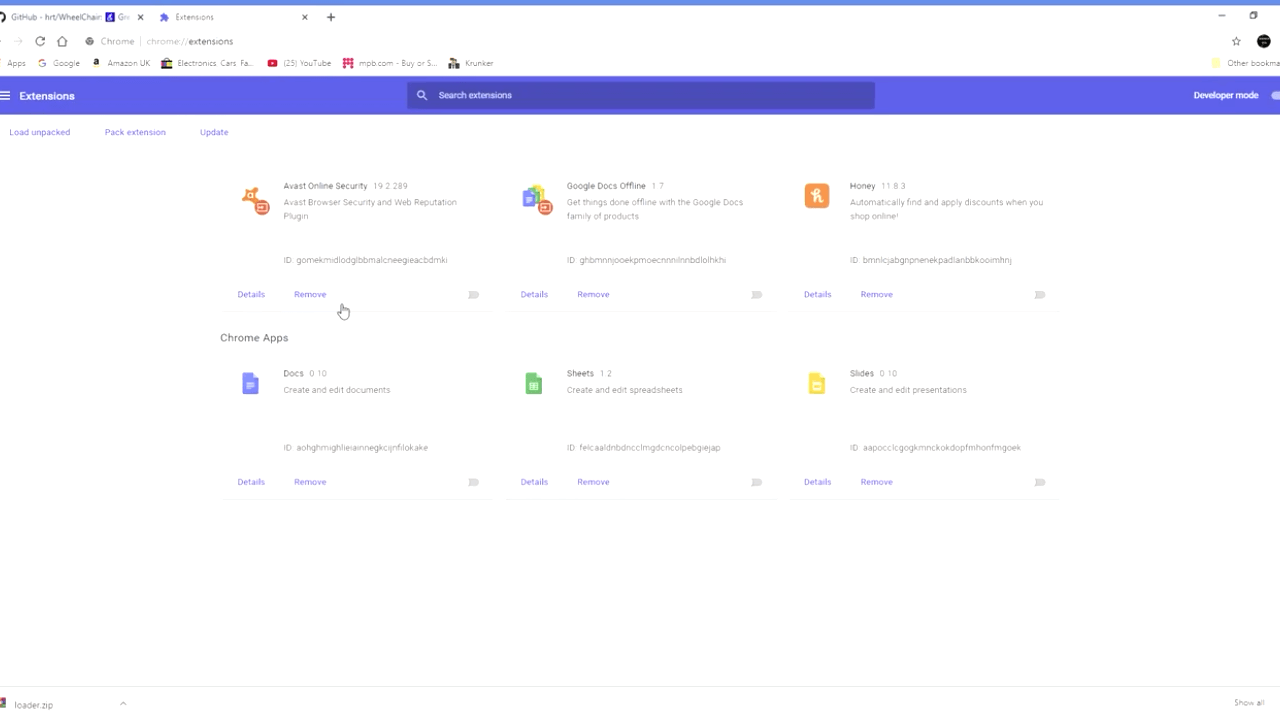 Once that's done, simply drag any of the unpacked extension I.e the zip file you downloaded earlier into the extension page. Now navigate to Krunker.io and you do be greeted with the 0×0C66FC94 error. Ignore it and seek a new game as recommended. This time, everything should work perfectly.
Installing Krunker Aimbot Scripts via Tampermonkey
The reason why we recommended the zip method of installation is that compared to tampermonkey, it isn't easy to detect. But if you're ready to take the risk, then here's how to install Krunker aimbot script through tampermonkey.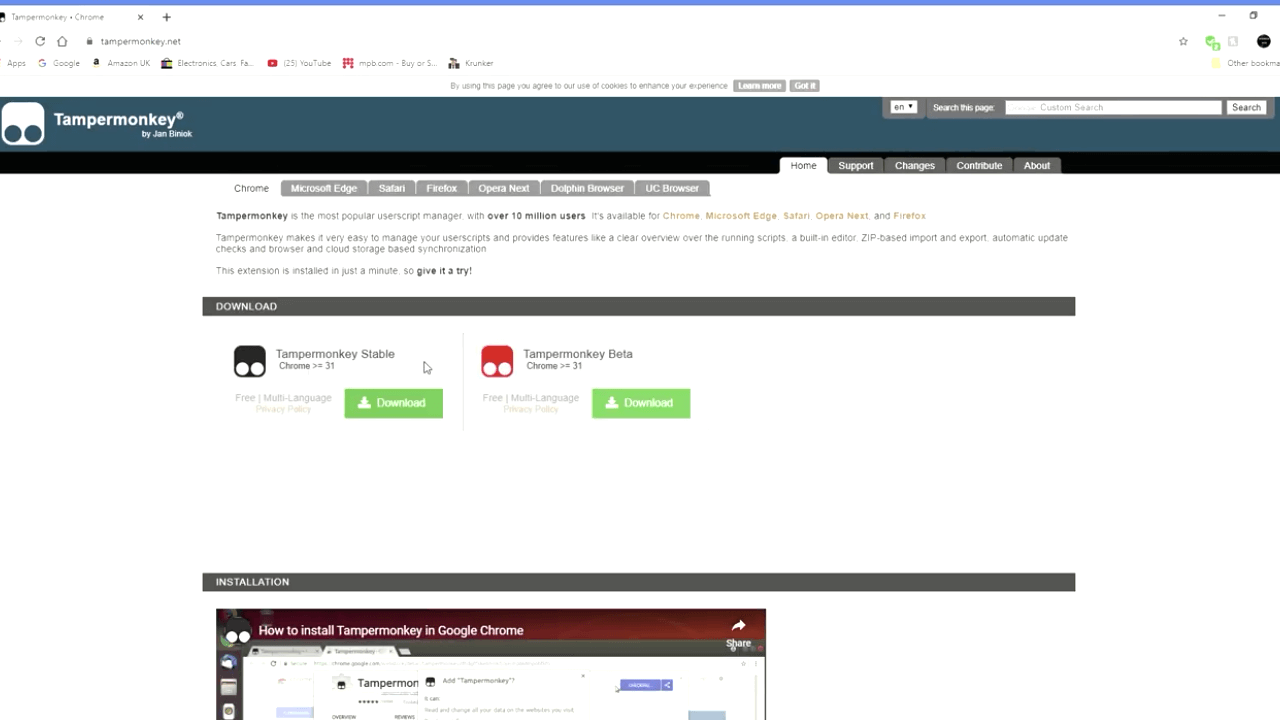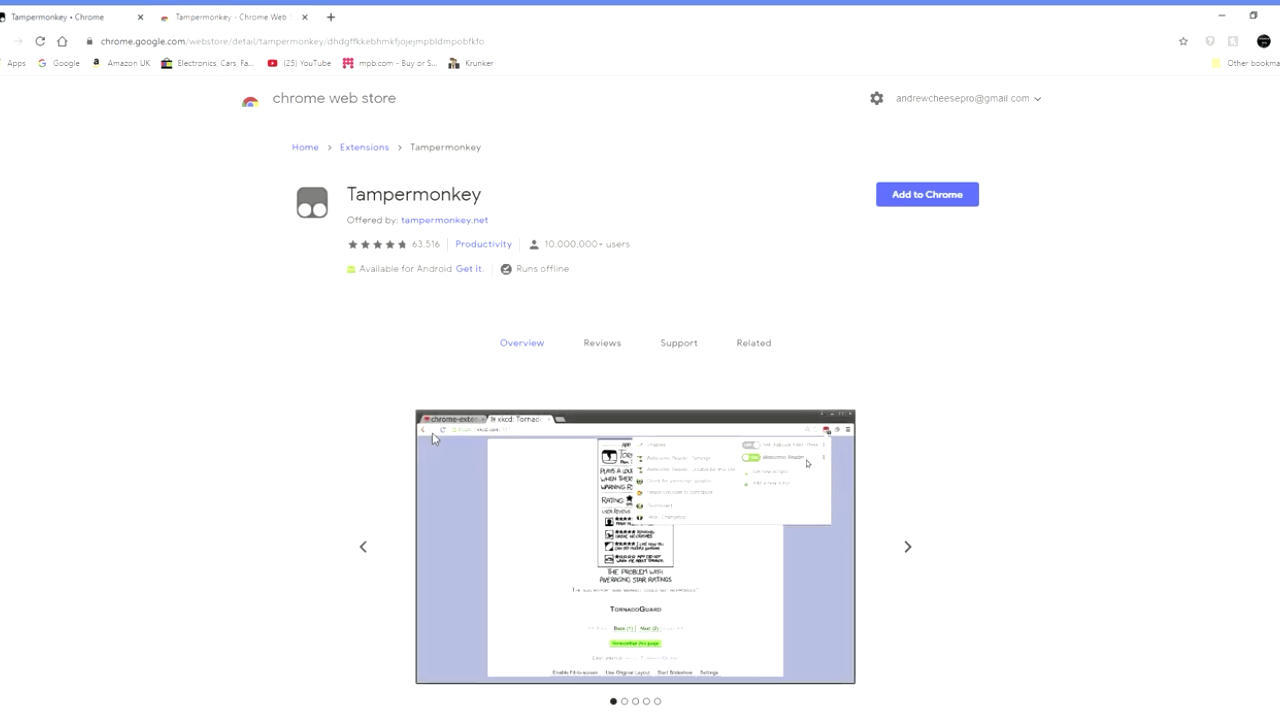 To begin with, head over to tampermonkey.net using your Chrome browser and click on the download button. On the next page, click on "Add to Chrome" and you should see the tampermonkey icon appear at the top right corner just beside the search box.Now find any Krunker aimbot script such as the one in the URL above and copy all of its texts.
Then click on the tampermonkey icon beside the chrome search box and select "Create a new script".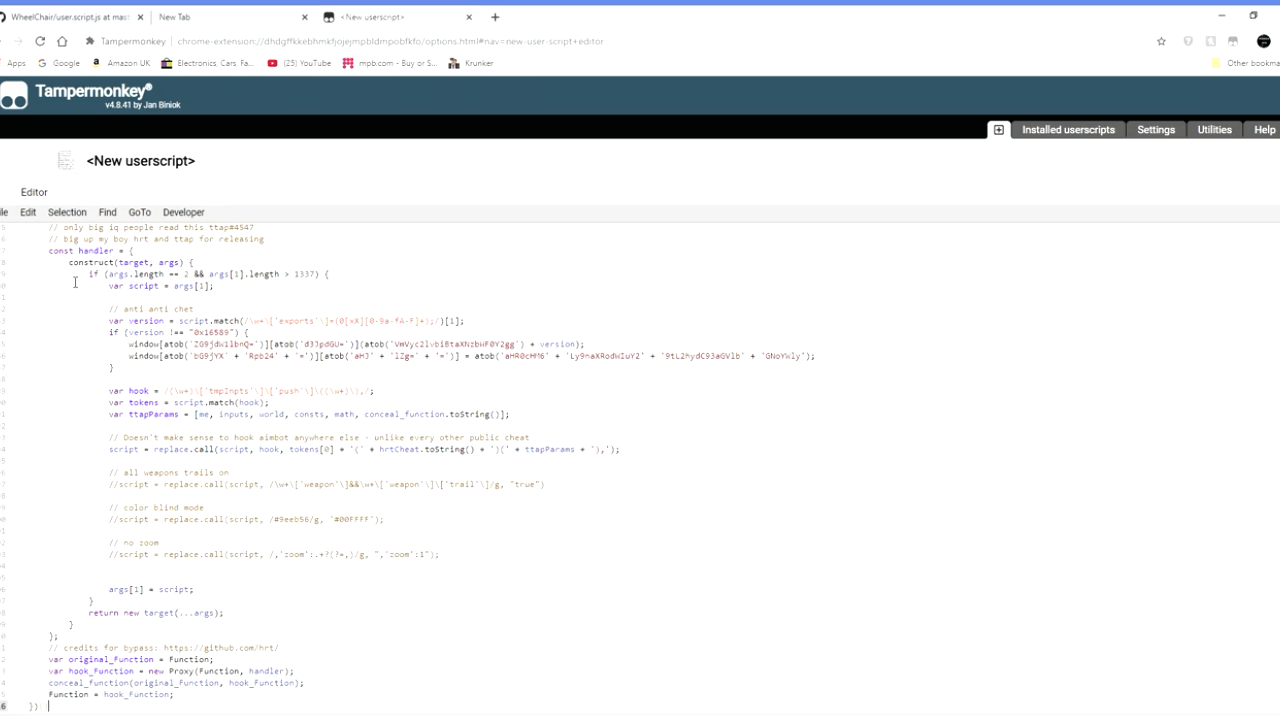 The Editor will appear, simply highlight every single text there and replace them with the one you copied earlier.Once done, click on File followed by Save and you should be good to go.
Now head over to chrome://extensions and disable all the extensions there except tampermonkey. This is necessary in other to prevent game disconnection.
Wrapping Up
That's it. Imagine being able to down or headshot enemies hundreds of metres away…. sounds crazy right? Well utilize this krunker aimbot script and/or hacks to experience a more simpler gameplay.