ROM sites are falling, what will become of those obscure titles?
In 2018, we saw Nintendo let lose its legal team on a handful of ROM sites thus leading to their shutdown. One such platform that went offline due to Nintendo's copyright infringement lawsuit is LoveROMs, a platform that previously allows users to download digital copies of classic games as well as emulators for free.
The death of LoveROMs saddened a lot of folks. For most people, that platform was the only place where they could get console BIOS without spending a dime. Losing it would mean not being able to play their favorite childhood games and it will equally lead to the extinction of many obscure video games.
Discouraging people sharing video games that haven't been sold for like 10 years isn't right. It is true that downloading ROMs from the internet is illegal, but if you can't help it and really wants to play the huge list of classic games out there on the web, then here are the best LoveROMs alternatives that are completely safe to use.
1. Emuparadise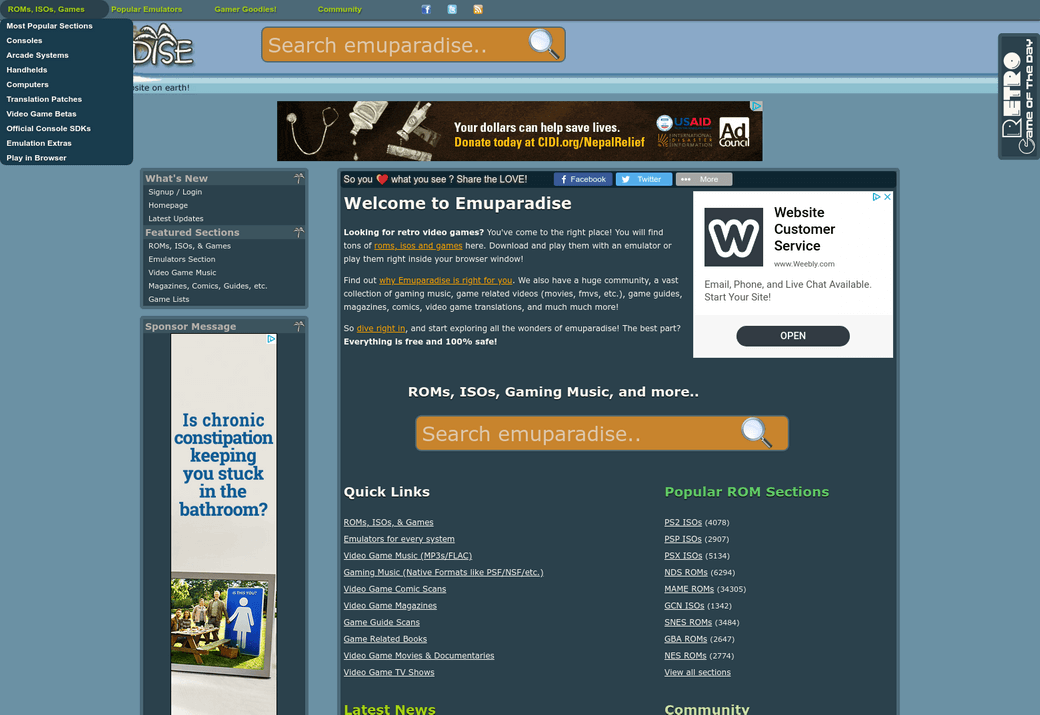 Emuparadise prides itself as the biggest retro gaming website on earth. It's one of the longstanding emulation hub that hosts a plethora number of ROMs as well as ISOs that can be downloaded for free. One thing that sets it apart from other similar sites is how fast the download speed is, but aside from this, it's literally safe.
Last year, Emuparadise announced its decision to remove the download link of its extensive library of console ROMs and this came after the multimillion dollar lawsuit Nintendo filed against LoveROMs. But you can still download games from the site by using the grease or tampermonkey script offered here. Thanks to the fact that the file servers aren't offline yet.
Visit Emuparadise.net
2. Vimm's Lair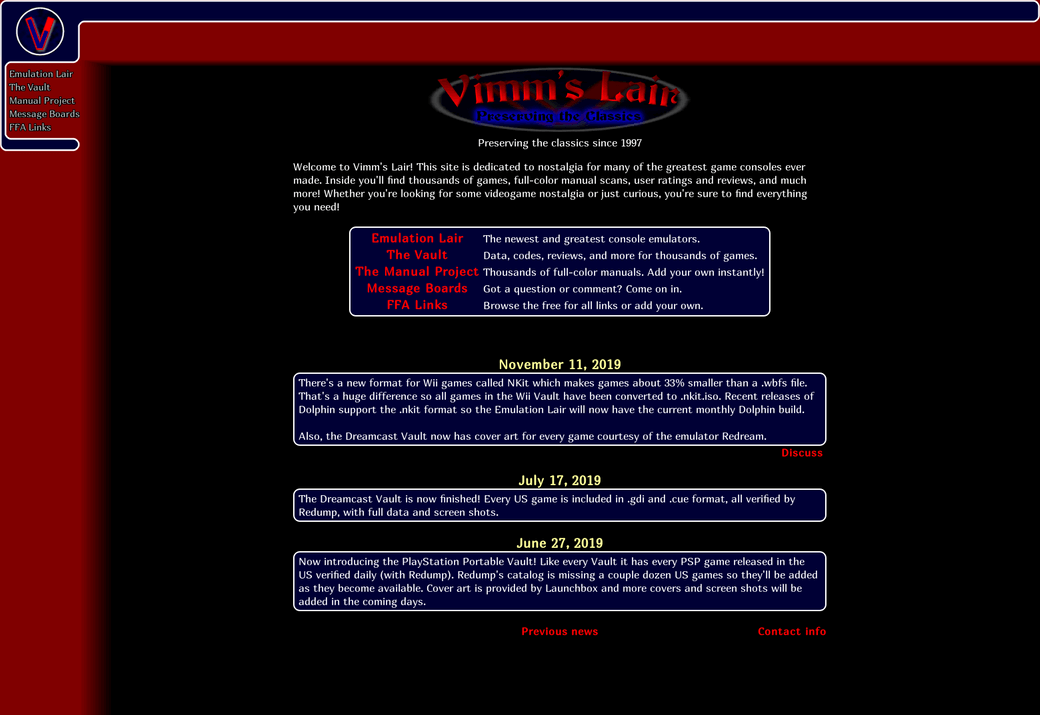 Vimm's Lair spawned with the goal of preserving classic games. Today, it is a home to millions of users seeking to experience nostalgia. The site hosts thousands of manuals and video game ROMs which ranges from PlayStation 2 to PlayStation Portable, then down to Nintendo Wii, DS, Game Boy Color, GameCube and more. Its majority of ROMs are No-Intro verified but compared to LoveROMs, the download speed can be very frustrating.
Visit Vimm.net
3. CoolROM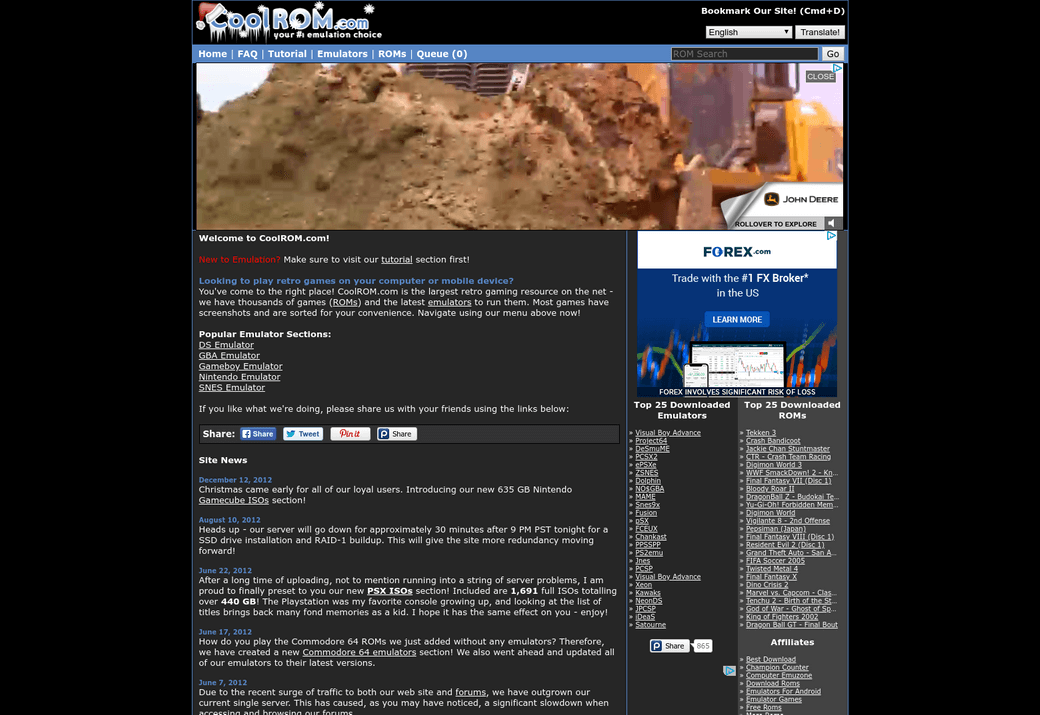 If you are looking to play retro games on your PC, Android or iOS, then we strongly recommend you visit CoolROM. It is one of the largest retro gaming resource on the internet and offers hundreds if not thousands of games as well as emulators to run them on. It's a very clean site that is easy to navigate and ROMs can be sorted alphabetically or by region, genre and more. Overall, CoolROM merits to be on the list of the best ROM sites even though it nuked Nintendo first-party titles.
Visit CoolROM.com
4. Edge Emulation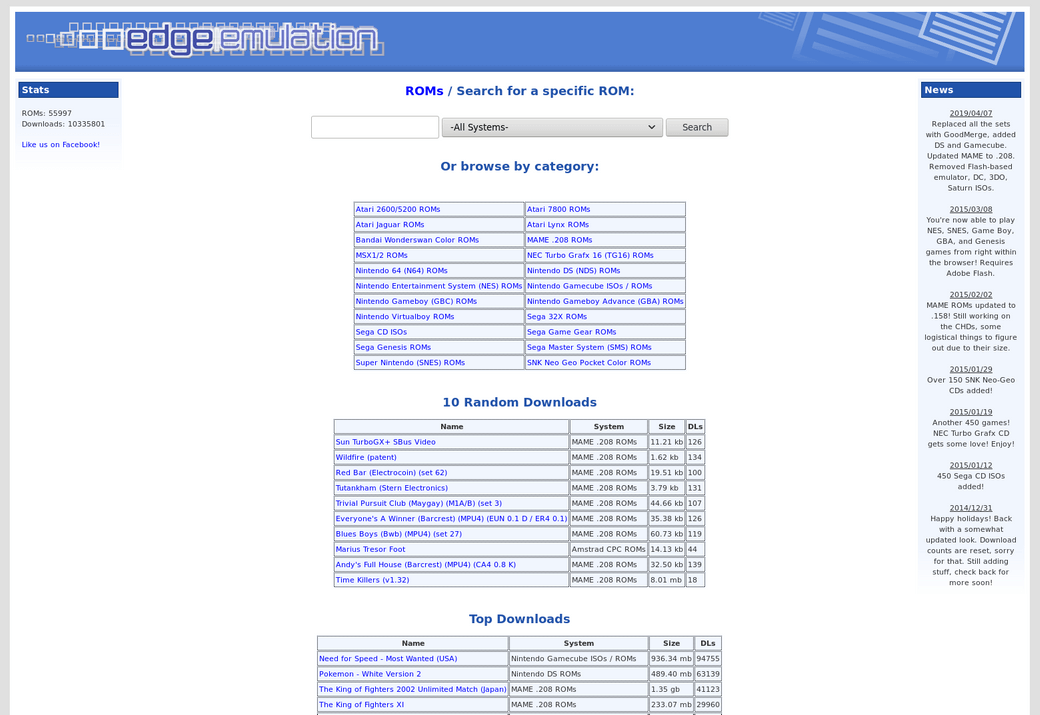 From Nintendo DS to N64 and then there's GameCube, SNES and a huge list of GBA ROMs. Sincerely speaking, Edge Emulation is one of the longest-running ROM site on the internet. Its updates galore and it offers a user-friendly interface. One of the things that makes the site standout is its download speed, but it's unfortunate that they are completely missing PlayStation games.
Visit Edgeemu.net
5. ROM Hustler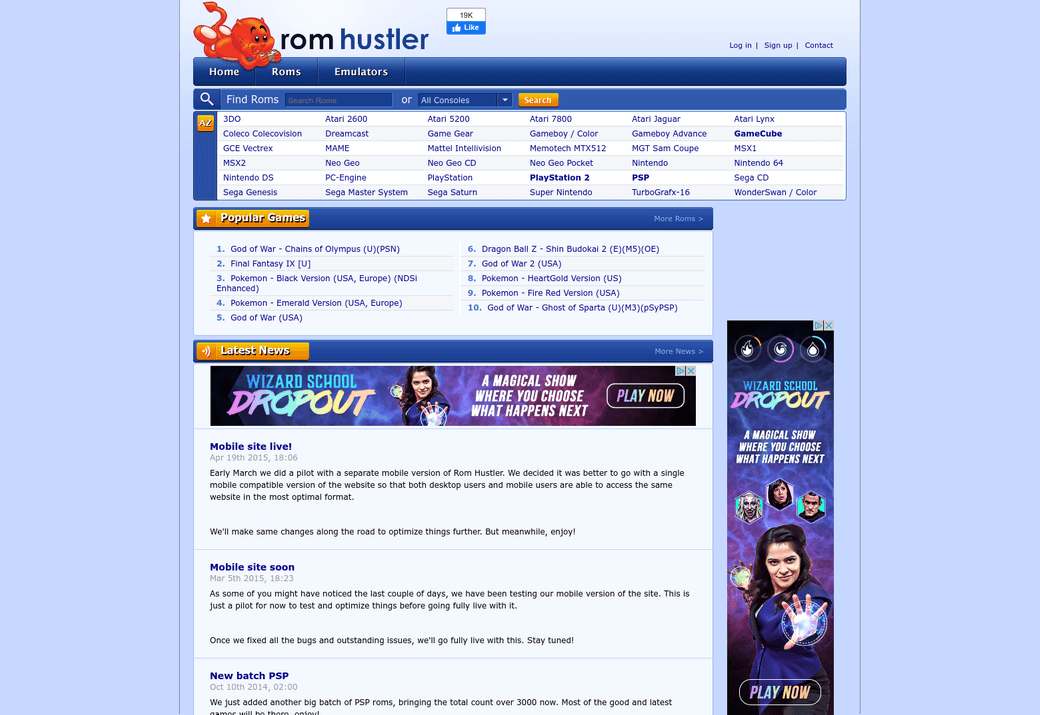 Assuming you are looking for a safe ROM site that's similiar to LoveROMs in terms of contents, then you should checkout ROM Hustler. It's one of the finest ROM resources on the web that hosts a colossal number of games for different consoles. The site is mobile-friendly per se and offers direct download links as well as a sheer amount of emulators.
Visit ROMHustler.org
6. ROMUniverse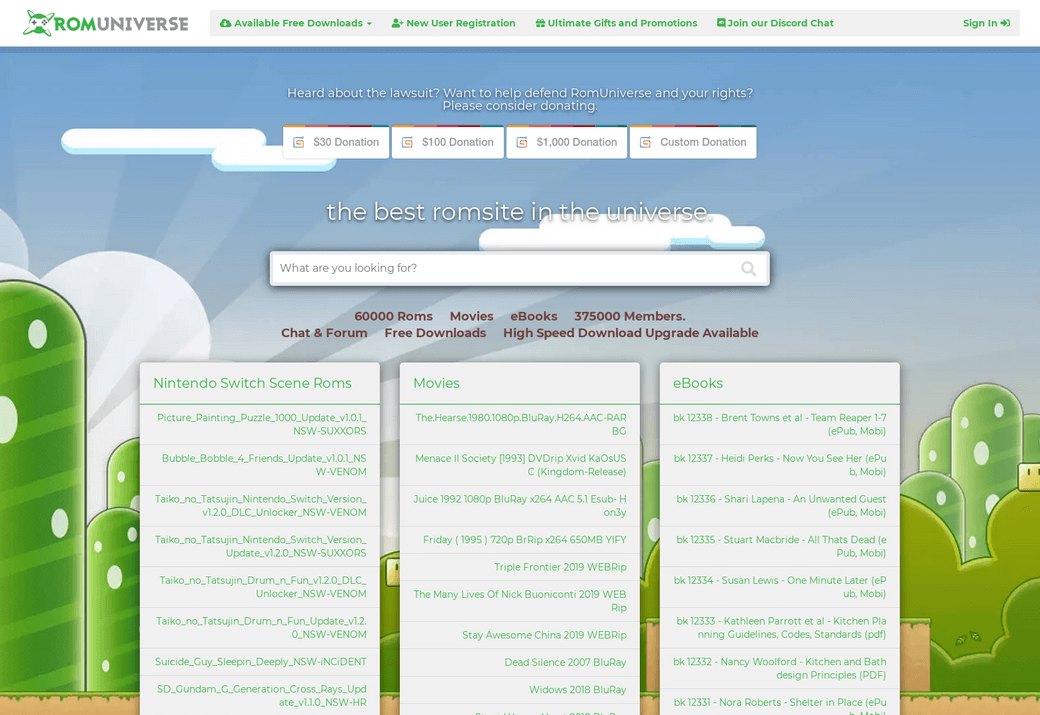 ROM Universe is indeed the best ROM site on the web. It offers over 60,000 ROMs that are free to download and I personally love the slick interface it brings. On ROM Universe, you will get to find a slew of Nintendo Switch ROMs but aside from this, there's a vast amount of PlayStation as well as Xbox ISOs. Its only downside is that you will need to register prior to downloading any ROM.
Visit ROMUniverse.com
7. ROMsMode
While some may tag ROMs Mode as being sketchy and unsafe, we assure you that it's a very legit website that won't give you virus. In other words, it's completely safe and offers users a huge list of free ROMs that they can download on their PC and Android phones. Aside from classic games, you'd find tons of emulators on ROMs Mode and it's quite easy to use.
Visit RomsMode.com
8. FreeROMs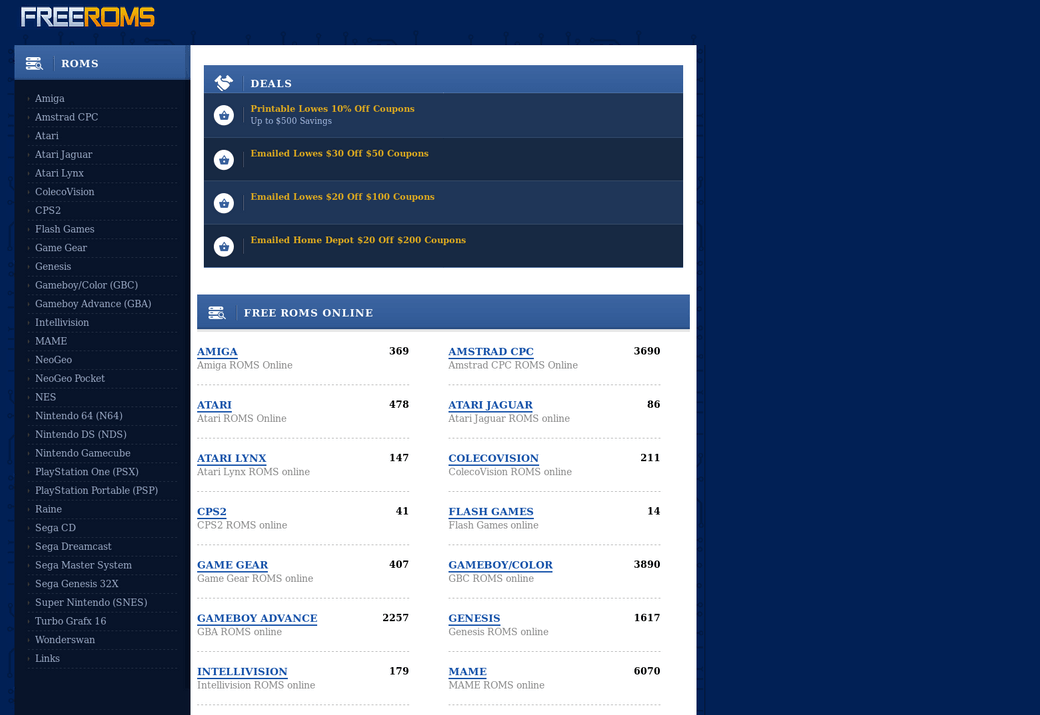 The best things in life are free and that to applies to ROMs. For the uninitiated, Free ROMs is a platform designed to offer all the latest ROMs and emulators ever made. The site brings a huge library of game ROMs including SNES, GBA, PSX, N64, NES, GameCube and NDS ROMs. It currently lacks PS2 ROMs, but we do hope it gets added soon.
Visit FreeROMs.com
Wrapping Up
A quick Google search will obviously reveal a slew of ROM sites but most of them aren't safe. The Eye, Planet Emulation and The ROM Depot may be good but they are seriously lacking contents. RomsMania, CD Romance and its like claims to offer the biggest collection of ROMs but downloading them can be a bit cumbersome. The site we listed above are easy to use, offers direct download links with no trace of pop-up or intrusive ads. They are literally the best LoveROMs alternatives.