Mad City Script galore. So if you're looking to get Infinite Ammo and a ton of money, then here's the best Roblox Mad City scripts for Auto Rob and More.

Forget Jailbreak, Mad City is one of the most intense prison break game on Roblox. It was originally created in 2017 by Schwifty Studio and has so far amassed over 1 billion visits with up to 20,000 active players.

Mad City's concept is pretty simple. Players begin by choosing 1 of 3 roles. As a Criminal, the task will be to rob places and cause mayhem after escaping from Prison. However if you choose to be a Hero or a Cop, then it is up to you to uphold law and justice.

Also Checkout: Roblox Flee the Facility ScriptRoblox Mad City really borrows from Jailbreak. It features a plethora of weapons, vehicles and items that are essential during gameplay and the buildings in-game are simplistic.

Now if you are short of money that can be used to customize your cars, buy accessories, etc, then we have got the perfect Mad City Script that can aid with that, and it can even go a long way by enabling hacks such as Invincibility and more.
Mad City Script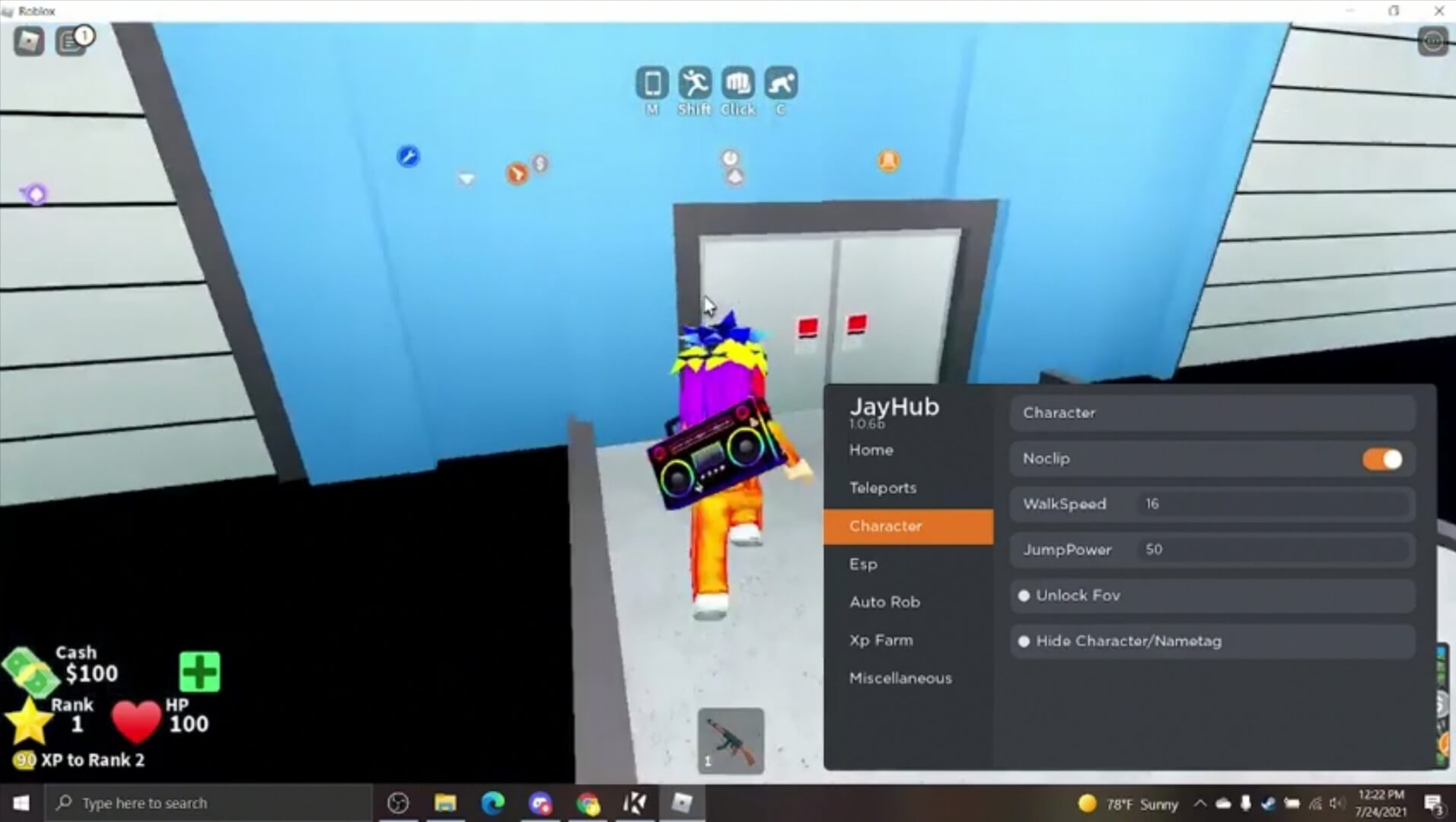 There are a ton of Mad City scripts out there, and each comes with unique features that can make or break the game. From Auto Rob to NoClip, JumpPower, Walkspeed, XP Farm, Auto Farm for Money and more, they come fully loaded. So if you're already itching to execute them in the game, then here's the best Mad City Script to utilize right now.
Script 1
Script 2
loadstring(game:HttpGet('https://system-exodus.com/scripts/madcity/MadLadsAR.lua',true))()
Script 3
pcall(function()
loadstring(game:HttpGet("https://raw.githubusercontent.com/ECLIPSEXHUB/ECLIPSE-X/main/ECLIPSE%20X.txt", true))()
end)
Script 4
loadstring(game:HttpGet("https://raw.githubusercontent.com/Cesare0328/my-scripts/main/MCARCH2.lua", true))()
Different scripts, different features!. Download them all.
How to Execute Mad City Script
Prior to executing scripts in a game on Roblox, one will need to employ the services of a reliable Roblox exploit. From JJSploit to Krnl, Fluxus, Synapse X and more, there are a plethora of them.
So assuming you do not have one downloaded yet, simply jump into our previous post detailing the best Roblox script executor and/or exploit and find yourself something that works.
Once installed, simply go ahead and jump into Roblox, then fire up Mad City as well as the downloaded exploit. Next up, copy and paste any of the Mad City script listed above into the box found within the executor.
Once done, click on the Inject/Execute button and the script GUI will pop-up. Now go ahead and enable the hacks you prefer.