Melvor Idle save editor is a handy tool that helps users modify certain aspect of the game. Today, we will walk you through the steps on how to utilize it.
Often referred to as one of the best and perhaps most addictive incremental games out there, Melvor Idle is simply a RuneScape-inspired adventure that is ideal for both veterans and newbies alike.
The game features an In-depth combat system, coupled with a ton of dungeons to explore as well as enemies to defeat, and the best part is that it's got a lore to uncover.
Also Checkout: Fallout Shelter Save Editor
For one thing, Melvor Idle is feature-rich. It offers 8 dedicated skills alongside 15 non-combat skills to learn as well as a plethora of items and pets to collect and a fully functional bank/Inventory system.
The game is interesting per se, offering not only the ability to battle bosses but also to perform actions such as Farming, Woodcutting, Cooking, Smithing and what not.
Now assuming you are looking to get a plethora of in-game resources without grinding, then we have got the perfect tool and/or save editor that can help you tinker with your Melvor Idle save file.
What is Melvor Idle Save Editor?
If you are looking to tinker with Melvor Idle theory crafting, save recovery and other stuff, then you are better off utilizing a save editor.
For the uninformed, Melvor Idle save editor is simply an online tool designed to help users change several aspects of the game, including the quantity of gold, items, and so on.
It is a handy tool per se, but can be pretty difficult to master especially if you are new to modding. Hence without beating around the bush, here's how to use Melvor Idle save editor.
How to Use Melvor Idle Save Editor
To begin with, fire up Melvor Idle on your device and click on the "Settings" option which is located at the navigation column on the left.
From here, you'd see multiple categories of settings. Simply jump into "Account Settings" and click on "Download Save" to download a copy of your current save file.
Now open up the downloaded save file using the text editor Notepad and copy all the data in their to your clipboard.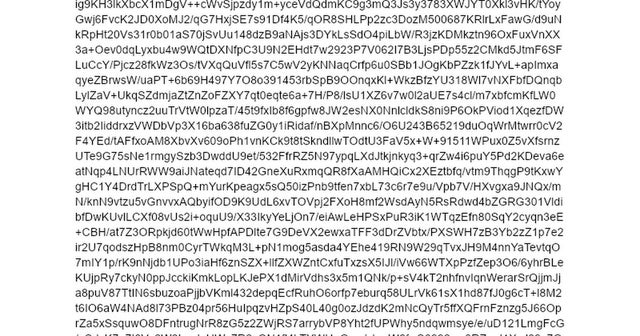 Once this is done, simply navigate to the following URL lwagf.github.io/melvoredit/ and paste the data you copied earlier into the "Import" section.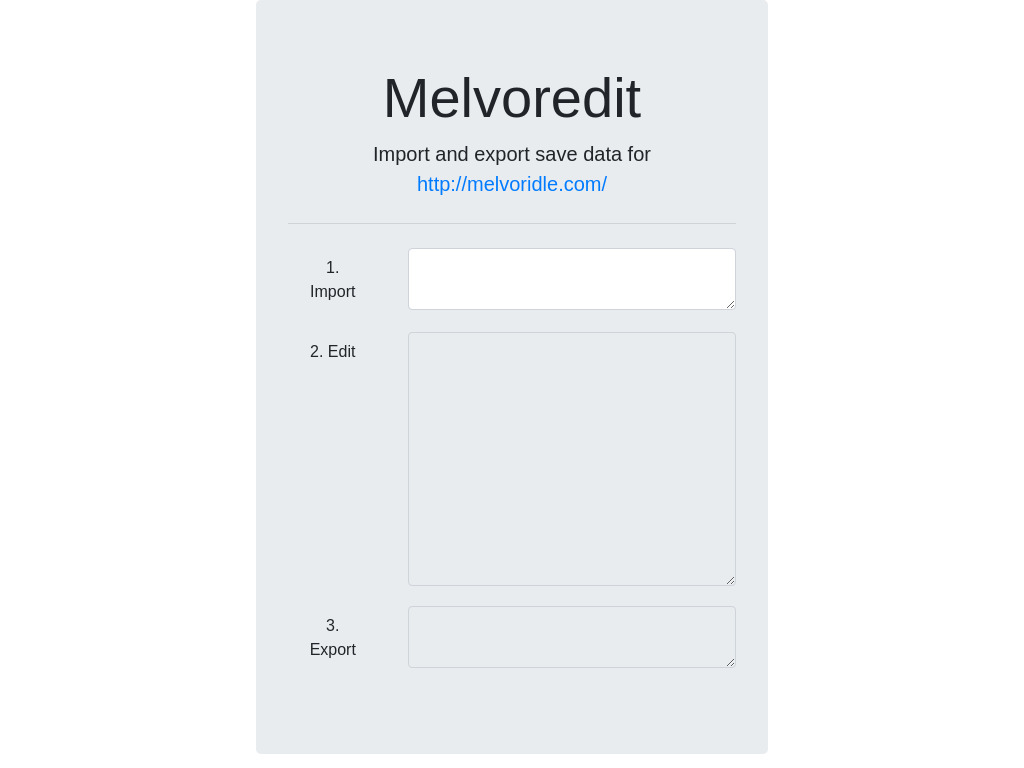 Now go ahead and tinker with your save file under "Edit" and once you are done modifying the amount of gold and other stuff in-game, simply copy all the data visible in the "Export" section.
Now head back to Melvor Idle and jump into Settings. From here, click on "Import" just beside "Create a new character" and paste the modified game data on your clipboard into the provided space.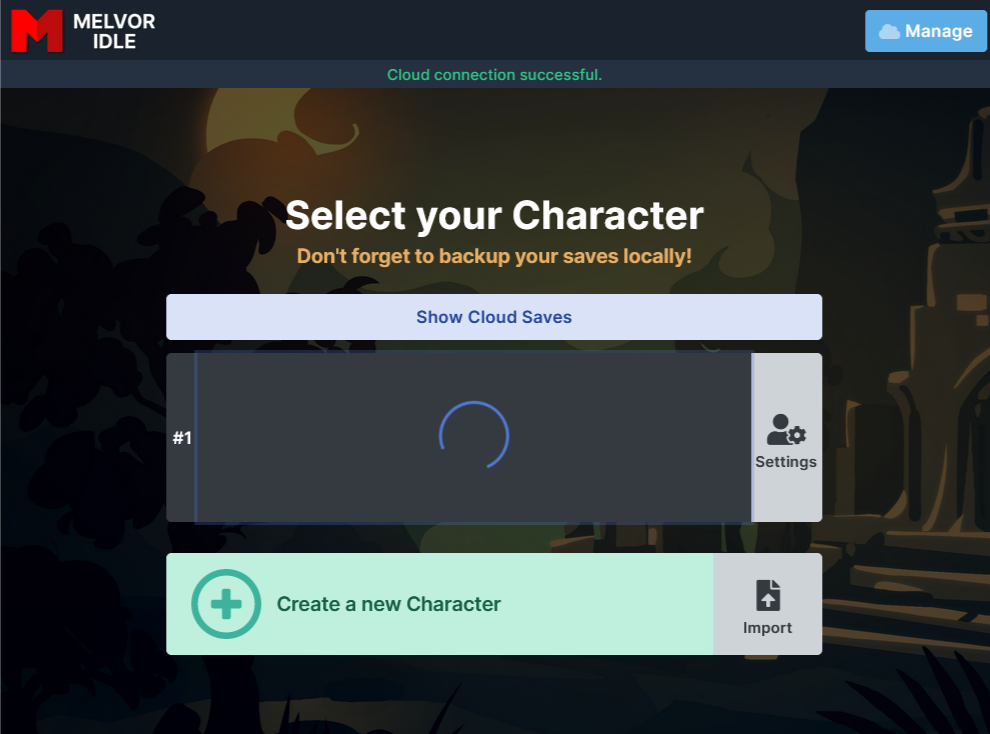 That is it. You can now go ahead and enjoy your tweaked resources.
Wrapping Up
Melvor idle is one hell of an addictive game with plenty of skills to level up. However, with the save editor above, you are one step ahead of simplifying your gaming experience.