Military Tycoon Script galore. So if you're looking to get hacks such as Auto Build, then here's one good active script for Roblox Military Tycoon.
If you love Roblox and you have a thing for military-themed shooters, then you will surely fancy InfinityInteractive's Military Tycoon. Developed in July 2021, Roblox Military Tycoon is a game that task players to play as a country, combating other players using a wide array of weapons and vehicles and this is all in a bit to earn money with which they can use to construct military bases.
Also Checkout: Fishing Simulator Script
For one thing, Military Tycoon features a plethora of challenges and the best part is that you can capture fortresses, oil rigs and islands to boost your nation's revenue. Now assuming you're looking to simplify your gameplay, then here's a list of some of the currently working Roblox Military Tycoon Script to utilize right now.
Military Tycoon Script
With more than 13,000 concurrent players and over 113 million visits so far, Military Tycoon is hugely popular and this has inspired players who can code to create scripts for the game. From Auto Build to Auto Rebirth, below's all the Military Tycoon scripts to make use of right now.
Script 1
How to Execute Scripts in Military Tycoon
Prior to executing scripts in a game on Roblox, one will need to employ the services of a reliable Roblox exploit. From Krnl, Fluxus, Synapse X and more, there are a plethora of them.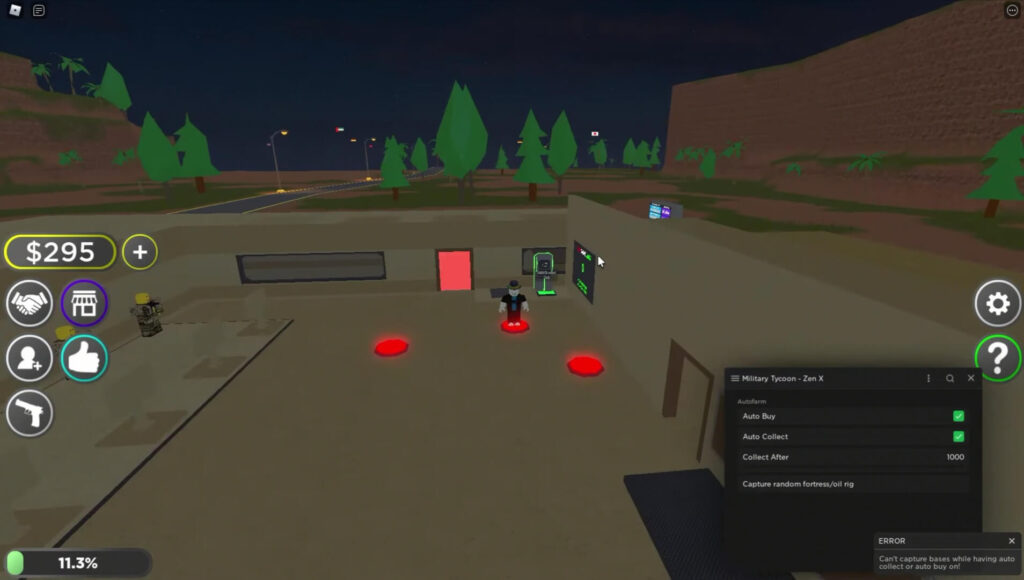 So assuming you do not have one downloaded yet, simply jump into our previous post detailing the best Roblox script executor and/or exploit and find yourself something that works.
Once installed, simply go ahead and jump into Roblox, then fire up Military Tycoon as well as the downloaded exploit. Next up, copy and paste any of the scripts listed above into the box found within the executor.
Once done, click on the Inject button followed by Execute and the script GUI will pop-up. Now go ahead and enable the hacks you prefer.