Pacman 30th Anniversary is a video game that was released in 1980 and has never gone away. It is a classic title that is still very much popular. Hence in a bit to commemorate its existence, we have decided to take a look back at a classic video game that has evolved over three decades.
The History of Pac-Man
On May 21, 2010, Pacman marked its 30th anniversary, and to celebrate this major milestone, Google paid homage by doodling its logo and putting it on its homepage.
The history of Pacman began with Toru Iwantani, a developer who worked for a Japanese company called Namco. At the time, the 25 year old sought to create a new video game, one that would stand out in a big way.
According to him, many video games back then had violent themes that revolves around killing aliens. Knowing they appeal more to men than women, Iwatani opted to design a game that appeals to both gender.
He found inspiration for the main character in Pacman whilst eating pizza. Having removed the first slice from a pizza pie, he noticed what's left looked like a head with an open mouth. The shape inspired him to model the yellow character in Pacman after it.
For one thing, Pacman began life as PuckMan, a name drew from the onomatopoeia "paku paku" which describes the sound of someone eating. It was later renamed to Pac-Man following a judge that deemed it inappropriate in the U.S.
The game's look and design was drawn from Japanese anime and manga, and after endless hours of trying out and polishing, Pac-Man came to life and was published in May 22, 1980. It instantly became a hit following Namco successful marketing and this lead to several sequels.
Pac-Man Gameplay
Slapped under the maze genre, Pacman is an action video game developed for the arcades. Its gameplay puts players in control of Pac-Man, with the objective to gobble all the dots inside an enclosed maze and advance to the next level.
While the concept may sound similar to the original Snake game, Pacman moves a step forward by featuring four AI-powered colored ghosts with unique attack patterns and their goal in all of the three game modes (Chase, Scatter and Frightened) is to kill Pac-Man and end the game.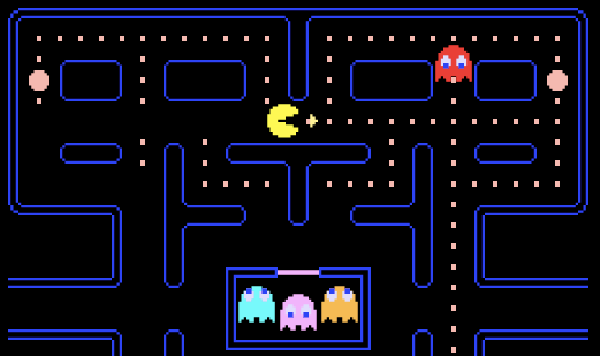 The first ghost who goes by the name Blinky (red) gives direct chase to Pacman, while Pinky (pink) and Inky (cyan) position themselves in front of the main character with hope to corner or ambush him. Clyde (orange) on the other hand switches between chasing Pacman and fleeing from him.
On the four corner of Pacman's maze lies four large flashing dots called Power Pellets which when gobbled up, temporarily dizzies and turn the ghosts blue and as they flee, Pac-Man can give chase and munch them up for bonus points.
Surprisingly, when a blue ghost is eaten or gobbled up, its eyes escape hastily and retreats to the central maze box where it reborns.
This gentle, good-natured gameplay is part of Pacman's charisma, but the main fun revolves around the action of exploring a simple maze, munching dots, fruits and other score-boosting items whilst avoiding the quartet of ghosts in pursuit.
How to Play Pacman 30th Anniversary
As a 90's kid, I've played Pacman on a variety of device throughout the years. From the original coin-operated arcade machine to my PC, PlayStation Portable, Xbox, Nintendo DS and more, I never imagined to be able to play the game within Google's logo.
In order to honor Pacman 30th Anniversary, Google released a special Doodle that let's fans test their skills to see if they'd be able to reach the end game – which is level 256.
This Doodle unlike what we have today was completely alive and interactable and to play the game, players where made to wait it out for 10 seconds or click on the "Insert Coin" button.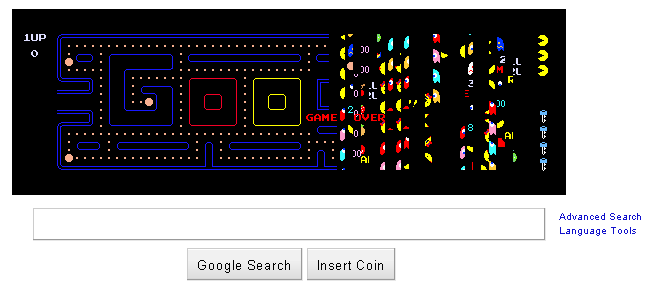 Unfortunately, Google's Pacman Doodle could only run for two days before it was replaced with the company's own logo. But do not be disappointed, for you can still play the game via the Google search engine.
To do this, simply open your Google Chrome browser and type in "Pacman" into the search box. Upon hitting enter, you will be presented with the Pac-Man Doodle on top of your search results.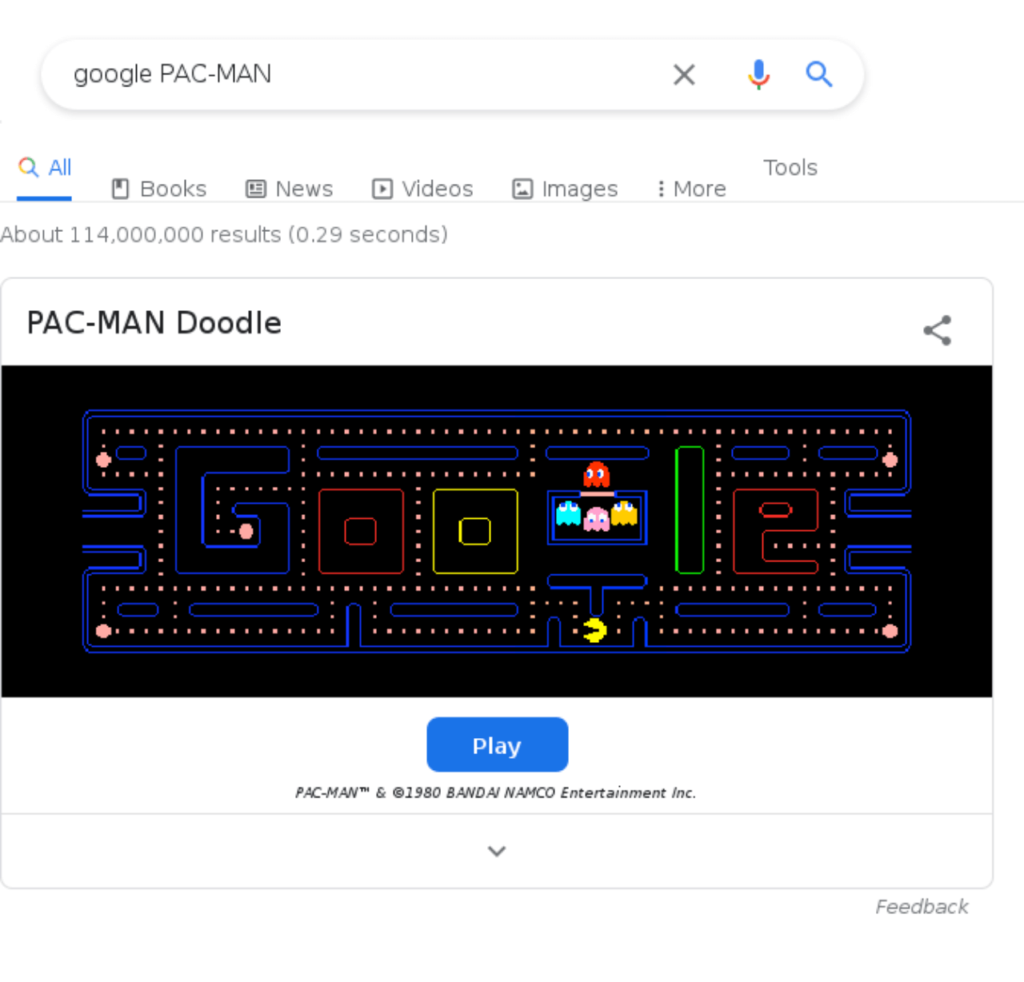 Click on the "Play" icon to begin gameplay and from here, you can easily use the arrow keys on your keyboard to control your character or use swipe gesture if you are playing on mobile phones.
Wrapping Up
People of all ages and backgrounds are drawn to Pacman's signature music. It is a staple in any arcade and being able to play it right within your browser calls for celebration.