Prodigy hack extension galore. So if you're looking to ace online classes, then here's the best Prodigy hacking extension to utilize right now.
We have seen considerable changes in teaching methods over the past few years. Techniques such as memorization and recitation were traditionally used to teach students in school, but following the advancement of tech, the modern way of learning now involves interactive methods.
Online game-based learning platforms such as Prodigy are amongst the services championing this norm and it is basically a fun way to learn. Originally released in 2011, Prodigy is a role-playing game aimed at first through eighth graders.
Also Checkout: How to Hack Prodigy Math Game
Its gameplay task players to create and customize their very own characters, then send them to the Wizard Academy where they will battle foes to earn stars and prizes for solving curriculum-aligned math problems.
Prodigy for one thing is a great tool to use on a daily basis. But assuming you are a student looking to ace online classes or obtain a perfect score on a school exam, then here's the best Prodigy hack extension that can help you pass tests easily.
Prodigy Hack Extension
Also known as Prodigy hacking extension, Prodigy hack extension are software programs designed to let users hack the Prodigy Math game. There are a plethora of these add-ons and most of them include a cheat menu with hacks such as Set Gold, Set Level, Set Grade, Member Stars, Bounty Points and more.
That aside, you'd be able to get all achievements as well as unlimited spins pets, furniture and more. Now without further delay, below is two of the best Prodigy hack extension and a thorough guide on how to install them.
Note: Before we begin, we recommend using an alt to cheat in Prodigy Math Game. The above hack extension albeit safe can risk your main account getting banned. So play it wise.
How to Install Prodigy Hack Extension
We are assuming you have already downloaded one amongst the two prodigy hacking extensions shared above. If that's the case, open up Google Chrome browser and access its menu by clicking on the three vertical dots at the top right corner of the screen.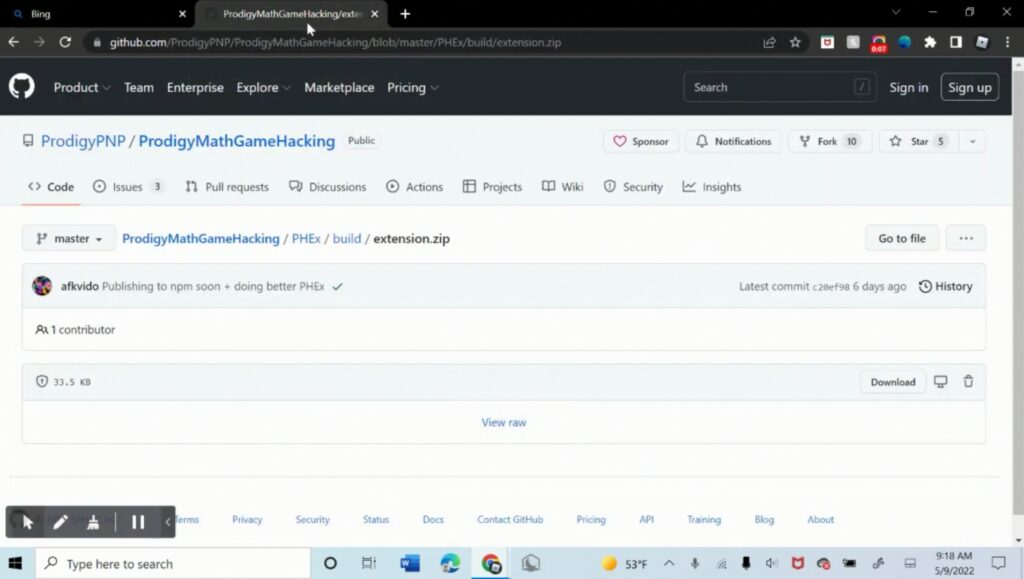 A drop-down will appear, go ahead and hover your mouse to More Tools and then click on Extensions. Alternatively, you can type the following URL chrome://extensions/ into your search bar to access Chrome's extensions page.
Once you are in, simply toggle on Developer mode by clicking on the icon at the top right corner of the screen and also ensure to delete any existing prodigy hack extension.
Next up, drag and drop the build.zip file or extension.zip file (depending on the one you downloaded earlier) into the extension page and make sure it is enabled.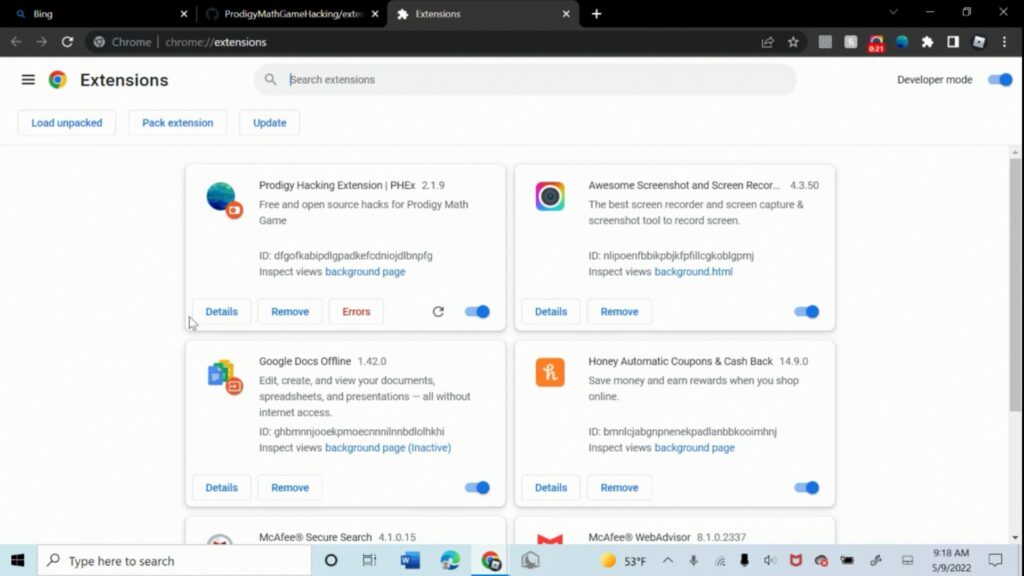 With that done, navigate your way to Prodigy Math Game page and sign up or log in to your existing account. Exercise a little patience and you should see a drop-down arrow at the top of the screen. Click on it to reveal the cheat menu and you'll be good to go.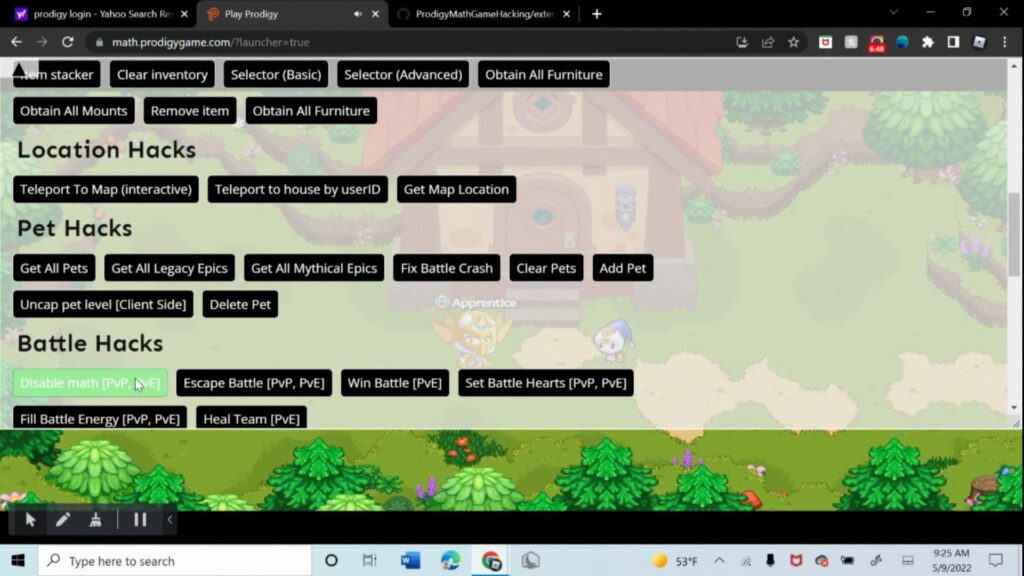 Wrapping Up
It is hard to come across a working Prodigy hack extension. However, having combed through the internet, we came across a few that works and they're completely open source and free. So go ahead and cheat your way through those difficult assignments by utilizing any of the above listed Prodigy hacking extension.