Roblox game copier scripts abound. So if you are looking for how to copy a Roblox game with scripts, here's the best Roblox game copier script to use right now.
Roblox is a popular online gaming platform that empowers users to create, share, and enjoy games created by other players. It offers limitless freedom, and this gives room for users looking to copy other people's creations using the so-called Roblox game copier script.
For one thing, there are various reasons why players may attempt to copy other people's Roblox games. In addition to adding minor alterations to the original game, some individuals copy Roblox games with the intention of monetizing other people's creations by selling in-game items.
Copying a Roblox game may be seen as an easier way to have a popular game without the effort of creating something original from scratch. Now, if you're looking to see the inner workings of certain games and probably learn about game development, here's the best Roblox game copier script to utilise right now.
Roblox Game Copier Script
A Roblox game copier script is simply a piece of code or script designed to exploit vulnerabilities or flaws in the Roblox platform. It works by allowing users to copy or replicate Roblox games without the permission of the game creators. These scripts are often used for unauthorised game duplication and can only be executed using selected exploits, such as Electron Executor.
For this article, we will be taking advantage of Save Instance, as it allows users to copy other people's Roblox games into the executor workspace folder for editing purposes.
Script 1
saveinstance()
How to Execute a Roblox Game Copier Script
Prior to executing the above Roblox game copier script, one will need to employ the services of a reliable and supported Roblox script executor. For this guide, we recommend the Electron Executor.
So assuming you do not have it downloaded yet, simply jump into our previous post and download the latest version of Electron Executor.
Once installed, go ahead and jump into Roblox, then look up and click to open any of your favourite games as well as the Electron exploit. Next up, copy and paste the Roblox game copier script listed above into the box found within the executor.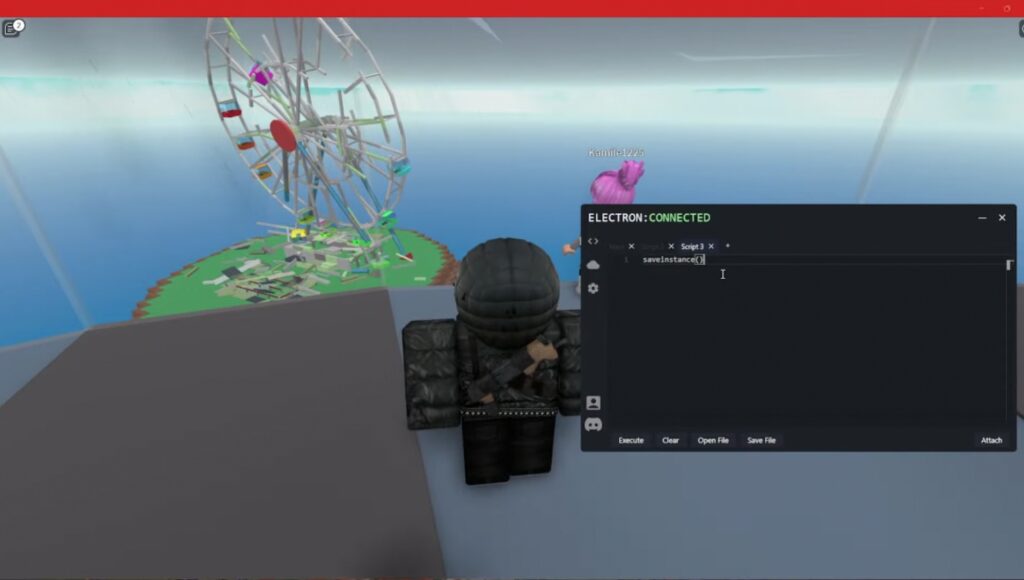 Once done, click on Attach, followed by the Execute button, and the Roblox game copier script GUI will pop up.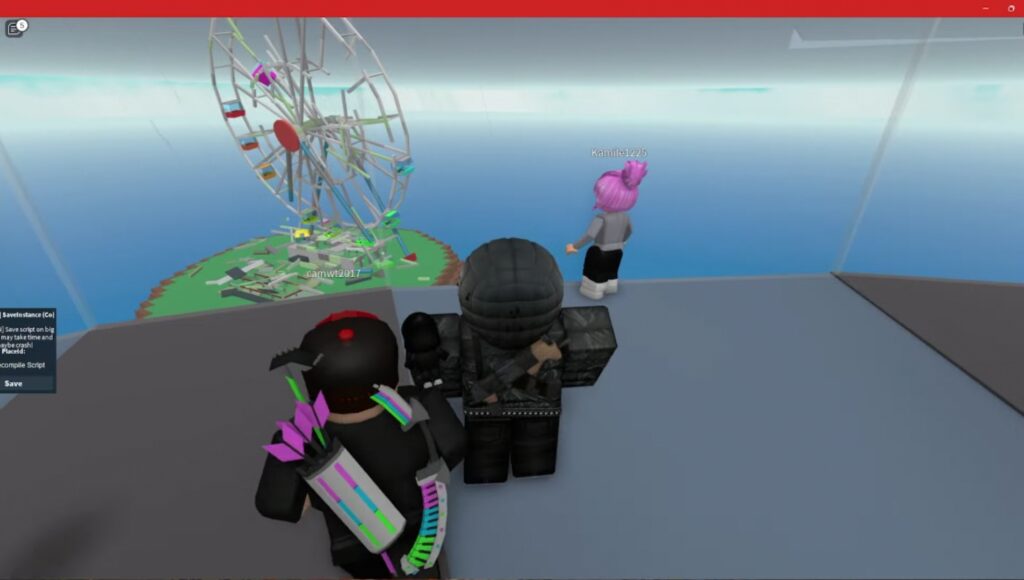 Now go ahead and click on the Save button to initiate the saving process, and once that's done, you'll get a message saying that the place has been saved to a file.
Now open up your File Explorer and locate the Electron Installation folder. From here, click on aworkspace and then double-click to open the copied Roblox game in Roblox Studio.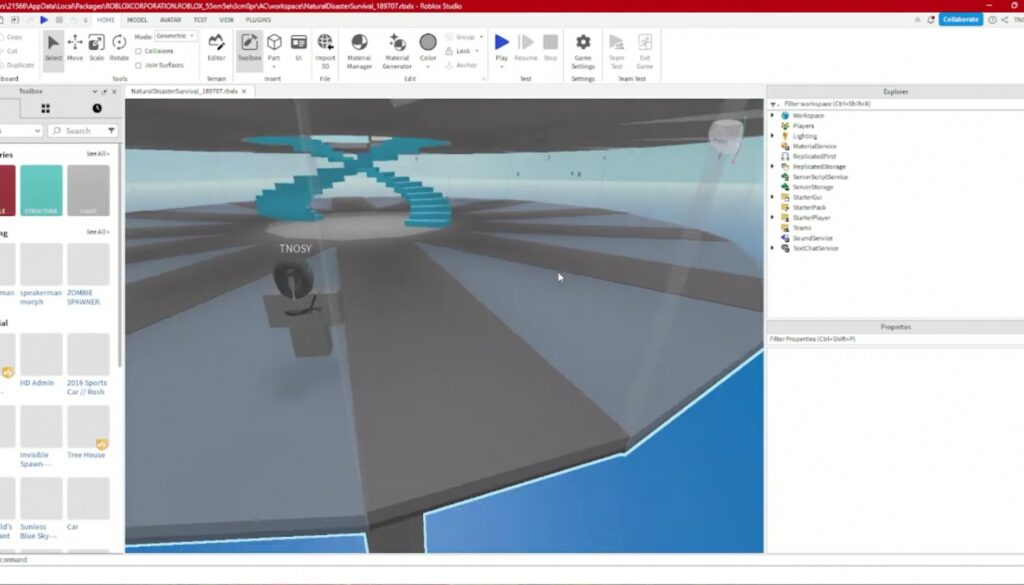 That's it. You can now alter the game before publishing it on the Roblox platform.