Neko Script galore. So if you're looking to give your character a cat look, then here's the best Roblox Neko Script to utilize right now.
On Roblox, anything goes. Players can easily create games or 3D experiences using the company's own proprietary game-developing tool called Roblox Studio and have others play them by publishing it on the platform.
Also Checkout: Roblox Fling Script
From building your very own ideal avatar to spending times with friends, players can design just about anything they can think of. Now assuming your favourite Roblox style is Neko, then we have got a ton of Roblox Neko script to utilize right now.
Roblox Neko Script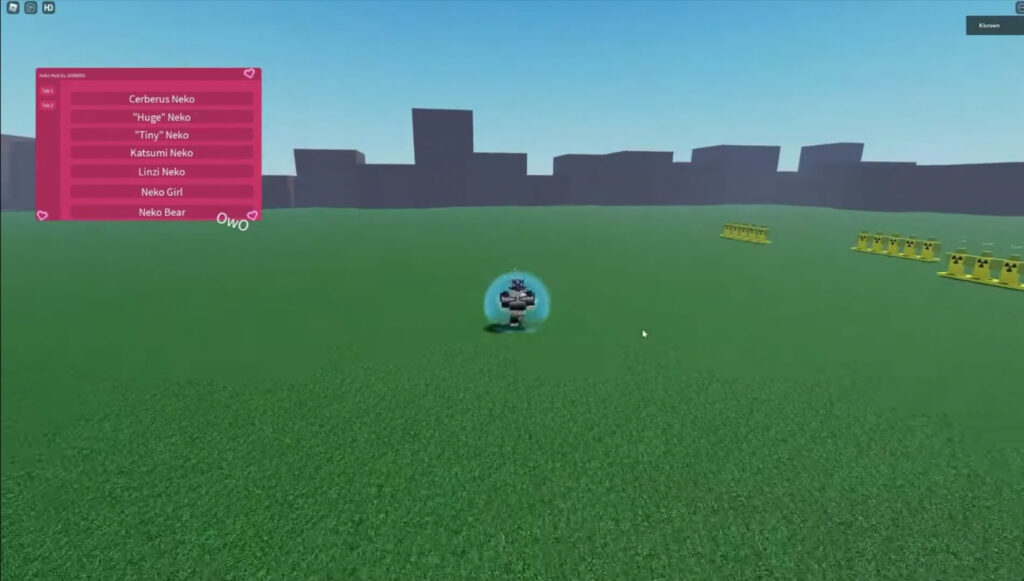 If you play Roblox games often, you may see some players controlling blocky characters with cat-like features, such as tails and ears. They go by the name Neko. So assuming you are looking to transform your avatar into one, then here's all the Neko scripts that works.
Script 1
require(9827543116).advneko("Rusername")
Script 2
require(0x22330bb15).Hotladiesinyourarea("Rusername")
Script 3
require(0x20c40e721):NekoHub("Rusername")
Script 4
require(0x2053270a6).nekouwu("Rusername")
Script 5
require(0x204b5de23).Cerberus("Rusername")
How to Execute Roblox Neko Script
Prior to executing scripts in a game on Roblox, one will need to employ the services of a reliable Roblox exploit. From Krnl, Arceus X, Fluxus, Synapse X and more, there are a plethora of them.
So assuming you do not have one downloaded yet, simply jump into our previous post detailing the best Roblox script executor and/or exploit and find yourself something that works.
Once installed, simply go ahead and jump into Roblox, then fire up any of your favourite game as well as the downloaded exploit. Next up, copy and paste any of the neko scripts listed above into the box found within the executor and ensure to replace the bolded text Rusername with your Roblox Username.
Once done, click on the Attach/Inject button followed by Execute and the script GUI will pop-up. Now go ahead and enable the hacks you prefer.