A game creation platform that allows users to develop and play millions of 3D games is none other than Roblox. It's available on PC, mobile and Xbox One and yet to launch on PS4. Let's see why.

Roblox aims to bring people closer together through games. It's a game creation platform that proves that players and creators makes up the gaming world. For folks probably living under a rock, Roblox is a massively multiplayer online (MMO) entertainment platform that allows users to imagine, create and play games designed by other users.

This activities is possible thanks to its digital tool dubbed Roblox Studio and the Lua programming language. Launched in 2016 with over 100 million monthly active users, Roblox has evolved to become the largest user-generated online gaming platform. It boosts of over 2 million developers who have created thousands if not millions of games that consist of lego-like virtual blocks.
Also Checkout: Roblox Promo Codes that aren't Expired
Roblox is mostly popular amongst childrens, and adults do visit the platform quite often. From battle royale like games to role-play, users can literally create any game that can be slapped on different genres and this is all done in a friendly environment. The majority of games on Roblox are free to play with microtransactions, and some do make lots of cash from the platform by selling items.
Roblox we know on PC, mobile and Xbox One. But why isn't it available on PlayStation 4? Isn't Sony interested in bringing it to its console by offering a deal or partnering with Roblox? And will it eventually release on PS4? Let us see.
Roblox PS4 Release Date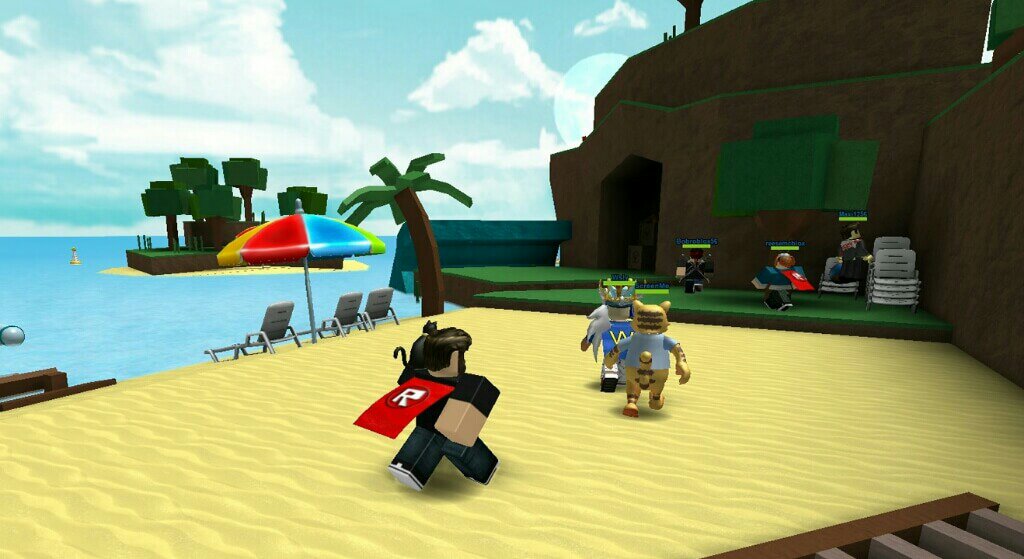 If you are probably thinking what I'm thinking, you'd be asking yourself this query; Can I play Roblox on PS4? Well it isn't possible yet. In 2015, Microsoft signed an exclusive deal with Roblox Cooperation to release its game on its console – the Xbox One.
Sony didn't follow the same approach simply because they hate crossplay. A statement made by "Jack Hendrik" in 2016 revealed that Roblox is coming to PS4, but the release date wasn't noted and up till now, there's no news to justify the claim.
Truth is, Roblox isn't coming to PS4 and there's no possible release date. So don't get stirred. A quick Google search will instantly unveil a slew of posts claiming to teach you how to get or download Roblox on PS4, but those shits don't work.
Also Checkout: Roblox Music Codes That Offers a Slew of Songs
Doubt me? Simply log on to Roblox using the web browser in your PS4 and you'd be greeted with the "Your current platform isn't supported" message. But don't be saddened, as Sony has released an early access of its Dream game creation system and it's here to rival and fill the blanks created by Roblox unavailability on PS4.
Dreams is the New Roblox for PS4
Dreams is an absolutely phenomenal jaw dropping game tool. It is quite similar to Roblox if not better. It's a game creation platform exclusively designed for the PlayStation 4 and its function is to allow users create and play games and they can also make music, movies, sculpting, interactive film, comics, story books and more. It brings a ton of features that'll allure you. Go check it out.