Albeit in a private alpha test, Roblox Sentinel V3 for Android is here, and it comes with a simplistic, sleek user interface that doesn't detract from its functionality.
In regards to Roblox script executors, there are a plethora of options. However, while the likes of Synapse X and Script-Ware are considered more advanced, Sentinel, albeit paid, did the most basic jobs of script execution, but it just wasn't good enough.
In order to invent an exploit that can surpass both Synapse X and Script-Ware in terms of performance, the developer behind Sentinel decided to merge with the developers of ProtoSmasher and SirHurt to give birth to Sentinel V3.
With this concept in motion, Sentinel V2 was instantly discontinued for its lack of quality, with sales disabled worldwide and users looking to utilise the executor by logging in on the official website at painexist.gg unable to do so.
Now fully focused on the development of Sentinel V3, the developers encountered so many challenges along the way but were able to overcome them after two years of relentless effort.
Today, we are delighted to announce that the development of Sentinel V3 for Android has been successfully completed, but users looking to see what the exploit offers will have to wait until the Internal beta Testing Phase is over.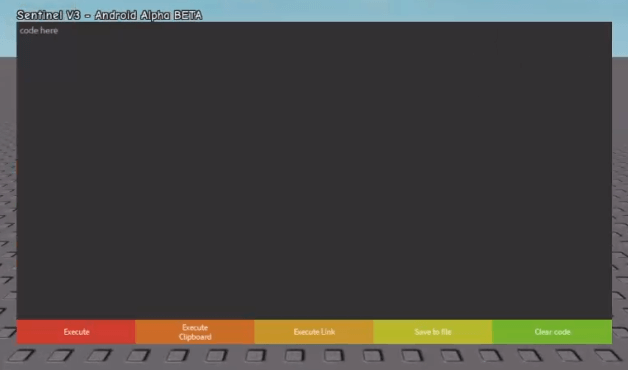 Once the tool is rigorously tested with all bugs removed, users are most certainly going to get an official Open Alpha Release.
In addition to the exploit itself, Sentinel V3 will also debut with a Luau decompiler that is expected to surpass that of Synapse X in terms of speed. Below is what to expect.
Fastest Luau decompiler on the market (100 ms avg. dex decompilation, competitors 8.25 s avg.)
The best optimisations
The best syntax to improve readability
Functional Decompiler: You can actually run the decompiled output, and it will function.
Supports obfuscation and decompilation.
Less output
For PC users, the developer has announced that Sentinel V3 is technically complete but won't be made official yet until a few touches are made in order to circumvent the Roblox Byfron or Hyperion Anti-Cheat System.