From adventure to racing, then down to battle royale, action, survival and more. There's literally something for everyone. One of the things that make Roblox standout is none other than the fact that it allows players to earn Robux as a reward for their games or clothing items and this can be cashed into real-world money.
Also Checkout: Roblox Music Codes of 2021
Generous right? Well there are a lot of things you can do on Roblox but if you are looking to customize your character and show off their latest swag, then you will need a sheer amount of Roblox toy codes.
What are Roblox Toys?
Roblox loves encouraging play and in a bit to take their game into the real-world, the company partnered with Jazwares to come up with Roblox Toys and they are basically mini-figures based on various Roblox characters concocted by developers.
Despite resembling Lego figurines, the collectible Roblox Toys you'd find in various stores online comes with accessories that are highly interchangeable. You can easily change their joints, limbs and other body parts to your liking.
Also Checkout: Roblox Promo Codes List That Aren't Expired

But aside from the physical toy itself, you'd find special codes that can be used to redeem virtual items on the Roblox platform. These codes are sadly valid for one-time use and they can give you unique items that you can use to customize your character.
Where to Buy Them
There are literally a slew of place to buy Roblox Toys. Online stores such as Amazon, CVS, Walmart, Best Buy, Game Stop and more scattered in different locations or countries like Australia, USA and UK brings a plethora of Roblox Toys in stock and they can be purchased for a little fee.
Now in a bit to make your search more simpler, Roblox also launched a website on Jazwares that lists the different collection of toys available. So endeavour to check them out.
How to Redeem Roblox Toy Codes
As we said earlier, each Roblox toy comes with a unique code that can be redeemed for a virtual item. These codes are mostly found inside the code card or on the front of the package. So depending on where you see yours, gently scratch off the covering and redeem it by following the below guide.
To get this one going, simply log imto your Roblox account and navigate to the Roblox Toy code redemption page. From there, enter the Roblox Toy code in your custody into the provided box and click Redeem.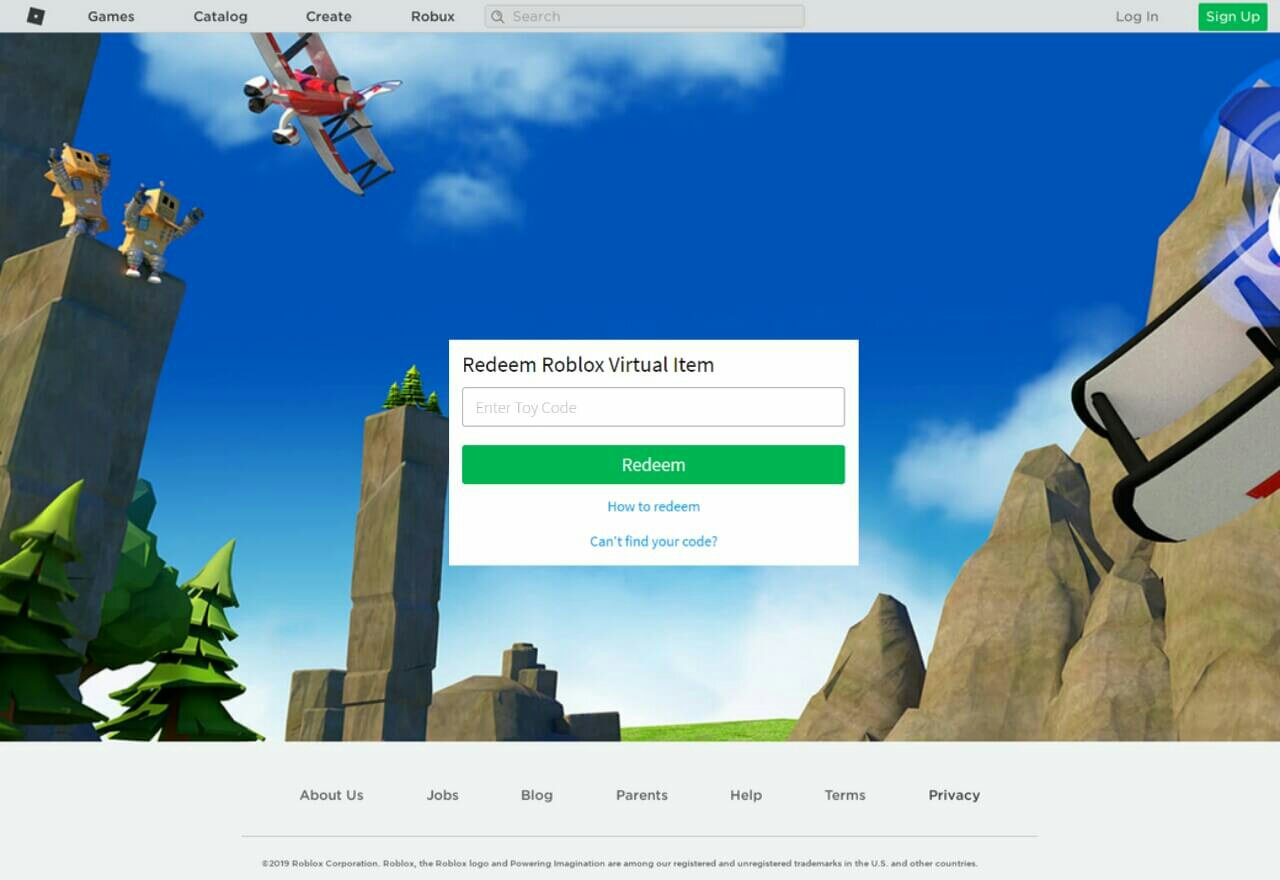 Now you can go to your inventory to checkout the awesome new item you just redeemed. Do note that Roblox toy codes are only valid for one-time use. So assuming you have a code for a virtual item already in your inventory, simply share it to your friend to redeem instead.
Wrapping Up
A lot of folks are actually looking for Roblox toy codes that they can redeem for free, but it's unfortunate that there are none. The only way to get these codes is by purchasing the physical toy from any of the online retailers listed above and they can only be redeemed once.
Roblox is seriously giving Minecraft a run for its money and it is the go-to place for kids looking to flex their creativities. For folks uninformed, Roblox is a free-to-play online social game platform designed to allow users create games that can be played by other users.