Skibi Defense codes abound. So if you are looking to get free credits, boosts, cases, and other rewards, here's all the Roblox Skibi Defense script to utilise right now.
Skibi Defense codes are the secret keys that unlock a treasure trove of rewards and opportunities within the vibrant world of the popular Roblox game.
As players embark on a strategic battle against waves of toilet forces, these codes become coveted assets, providing them with in-game currency, boosts, credits, and other exclusive items that can significantly enhance their gaming experience.
Also Checkout: Skibi Defense Script
One of the exciting aspects of Skibi Defense Codes is their dynamic nature. The game developers regularly release new codes, creating a sense of anticipation and excitement within the player community.
These codes are often discovered through various channels, including the Roblox platform itself, and can be redeemed without stress.
Now, assuming you are looking to nab a plethora of freebies or in-game rewards without grinding, here are all the Roblox Skibi Defense codes to redeem right now.
Skibi Defense Codes
For one thing, special events and milestones often mark the release of Skibi Defense codes. However, their time-sensitive nature adds an element of urgency to the mix. So we urge you to act quickly to redeem the Skibi Defense codes below before they expire.
30kplayers—Gives you free credits
ilyguys—Gives you free rewards
20kplayers—Gives you 3,000 credits
25klikes—Gives you 2x Boost Case
10kplayers—Gives you 3x Boost Case
10 visits—Gives you 2x Boost Case
2.5klikes—Gives you 1,000 credits
5klikes—Gives you 1,000 credits and a case
10kfavs—Gives you 1,000 credits and a case
5kplayers—Gives you 1,000 credits and two boost cases
Note: Skibi Defense developers have promised to release new codes once they hit 50K likes and 50K favorites. So make sure to bookmark this page and visit often for updates.
How to Redeem Codes in Skibi Defense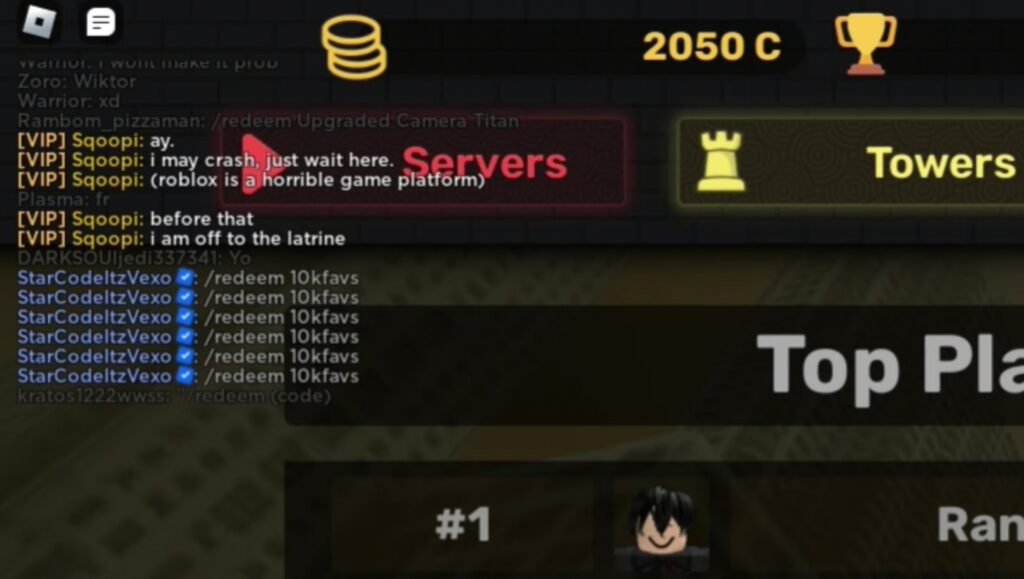 The steps to redeem Skibi Defense codes are pretty simple and straightforward. So to get this one going,
Head over to Roblox, look up, and click on the Play icon to open Skibi Defense
Once in-game, click on the chat icon located in the upper-left corner of the screen.
Now in the chat text window, type in the following: /redeem [code].
Example: /redeem 30kplayers
And hit Enter on your keyboard to claim your reward.