Stalcraft promo codes abound. So if you are looking to get awesome rewards, here are all the Stalcraft codes to redeem right now.
Stalcraft advertises itself as the largest open-world online first-person survival shooter set on the territory of the Chernobyl Exclusion Zone, a dark and extremely aggressive place full of risk and secrets.
Its gameplay thrusts players into the mysterious and dangerous world of Chernobyl Exclusion Zone, where they'll have to complete a variety of tasks, which include searching for artefacts in deadly anomalies, exploring creepy laboratories, and hunting mutants.
Also Checkout: Caliber Game Promo Codes
In addition to engaging in peaceful trading on bases and joining the showdown between factions as a mercenary, thug, or freedom fighter, Stalcraft offers an assortment of weapons to equip for battles, and there's also a main storyline as well as side quests to complete.
Now, before you go all out and engage in intense player-versus-environment (PvE) and player-versus-player (PvP) combat, we recommend redeeming the Stalcraft promo codes below to nab yourself some combat peas, gladiator loot, and what not.
Stalcraft Promo Codes
If you are looking to get a plethora of essential rewards such as gladiator loot, crow coupons, combat peas, a measure paint set, and more, then here are all the latest and currently working StalCraft Promo codes to redeem right now.
SUMMER23WEEK3-CLDAS
SUMMER23WEEK2-PVAZN
SUMMER23WEEK1-DPVET
BLIZZARD23WEEK2-GEUDO
How to Redeem Stalcraft Promo Codes
The steps to redeem promo codes in Stalcraft are pretty simple and straightforward. So assuming you've already opened the game, simply follow the guide below to redeem Stalcraft promo codes:
To begin with, click P on your keyboard while in-game to open up the PDA.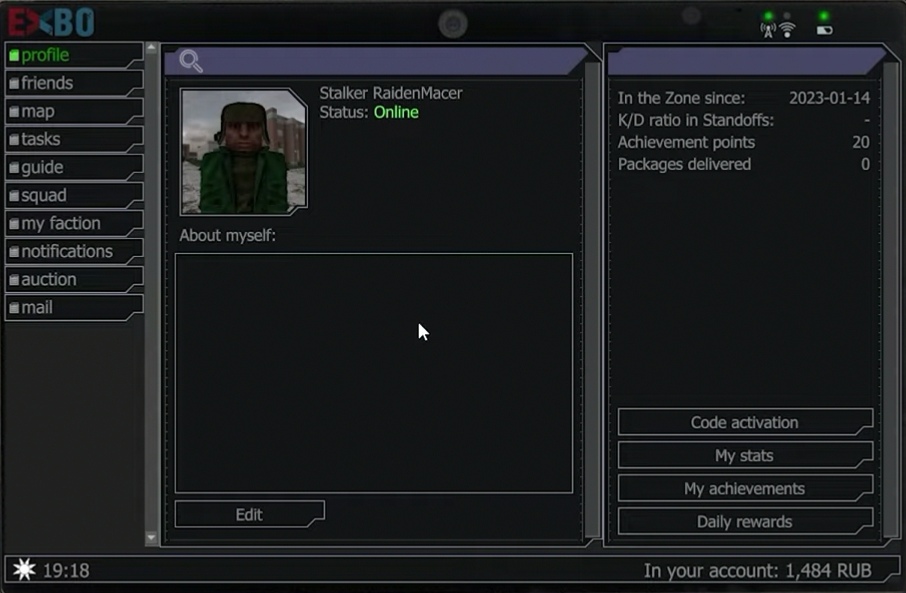 Now in the Profile section, click on "Code Activation" from the bottom right corner.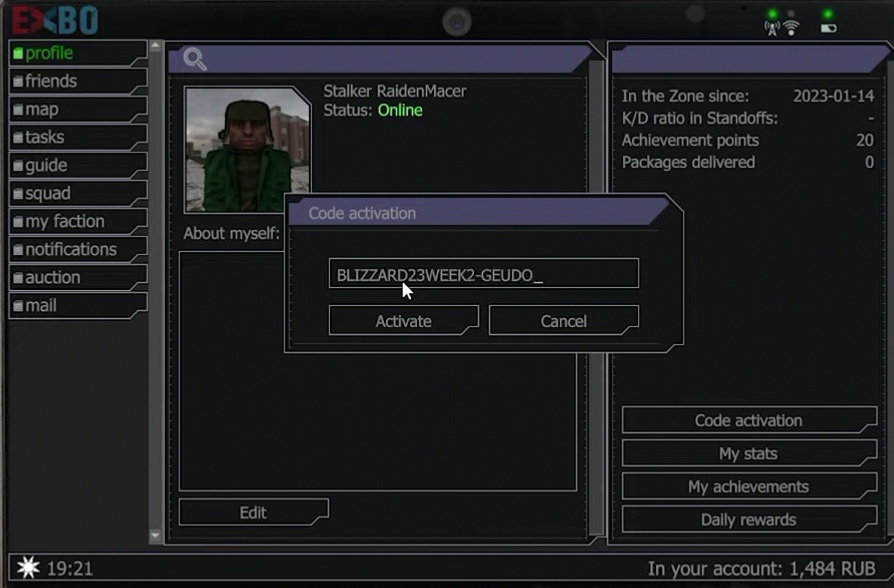 A new window will pop up; go ahead and copy and paste any of the Stalcraft codes listed above into the provided box and click "Activate" to get your reward.