Southwest Florida Script galore. So if you are looking to get infinite money and more, here is all the Roblox Southwest Florida beta script to utilise right now.
Roblox houses a plethora of 3D experiences slapped under the Town and City genre and the amazing thing is that most of them often pan out good. Southwest Florida is one such example, a heavy game that urges players to utilise powerful rigs in order to experience the best possible performance.
Also Checkout: Roblox Mighty Omega Script
Created by Strigid in 2021, Southwest Florida is a game on Roblox based around the Bonita Beach Area. Its gameplay allows players to roleplay a variety of jobs and this ranges from Sherrif to Criminal, Firefighter, Rift Driver, Cafe Worker, Police Officer and more.
Albeit interesting, earning money in Southwest Florida requires lot's of grinding, but you can easily skip these hassles with the help of scripts. Now assuming you're looking to unlock new wheels, or to get excessive amount of cash, here's all the active Roblox Southwest Florida script to utilise right now.
Southwest Florida Script
With over 4,000 concurrent players and up to 360 million visits so far, Southwest Florida is arguably popular. Now without further delay, below is the best Southwest Florida script that features hacks such as auto farm, Infinite money and more.
Script 1
loadstring(game:HttpGetAsync'https://raw.githubusercontent.com/GXNATION/Main-script/main/Main%20hub')();
How to Execute Scripts in Southwest Florida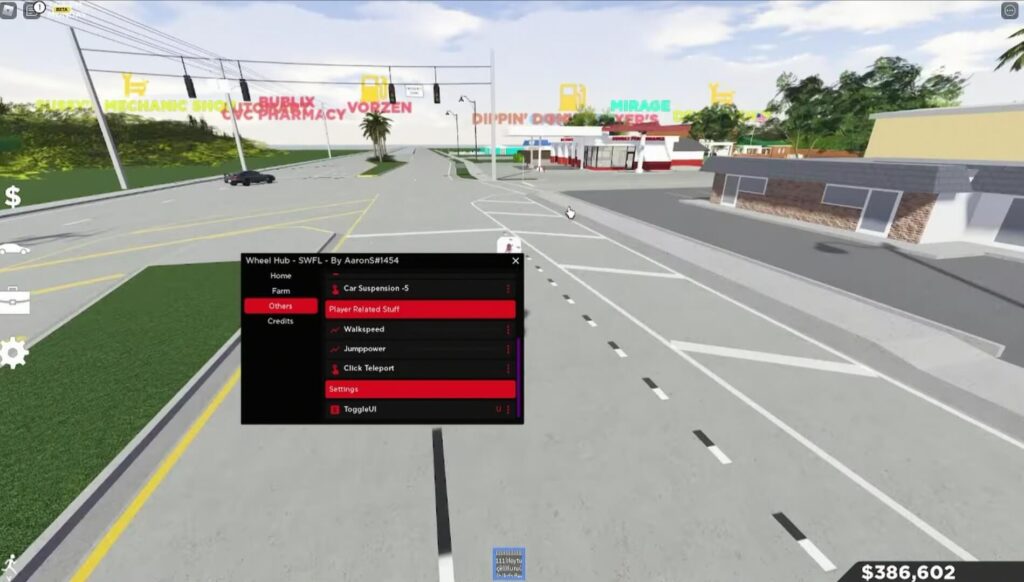 Prior to executing scripts in a game on Roblox, one will need to employ the services of a reliable Roblox exploit. From Krnl, Fluxus, Synapse X and more, there are a plethora of them.
So assuming you do not have one downloaded yet, simply jump into our previous post detailing the best Roblox script executor and/or exploit and find yourself something that works.
Once installed, go ahead and jump into Roblox, then look up and click to open Southwest Florida as well as the downloaded exploit. Next up, copy and paste any of the Southwest Florida scripts listed above into the box found within the executor.
Once done, click on Attach followed by the Execute button and the script GUI will pop-up. Now go ahead and enable the hacks you prefer.