The Wild West Script galore. So if you're looking to get infinite money and hacks such as fast shoot, Auto rob and more, then here's the best Roblox wild west script to utilize right now.
If Gameloft's Six Guns: Gang Showdown allures you, then you will certainly love The Wild West. Created in 2018 by Starboard Studios, The Wild West is one of the millions of unique 3D experiences on Roblox that has stood the test of time.
Also Checkout: Roblox NoClip Script
Its gameplay takes place in the old west where players can choose to wreak havoc as merciless outlaws by robbing banks and stealing valuables off the Bronze City train. That aside, they can kill innocent civilians for their hard-earned money or hunt people for bounties as a Sheriff.
Sincerely speaking, The Wild West is one hell of an interesting action-packed adventure RPG and the best part of the game is that players can mine or hunt animals as peaceful town member whilst aiming to become a legendary cowboy.
It is fun per se, but assuming you are looking to simplify the gameplay by enabling hacks such as auto rob, fast shoot, aimbot and more, then here's some of currently active or perhaps the best Roblox Wild West Script to utilize right now.
Script 1
Script 2
Script 3
How to Execute Scripts in the Wild West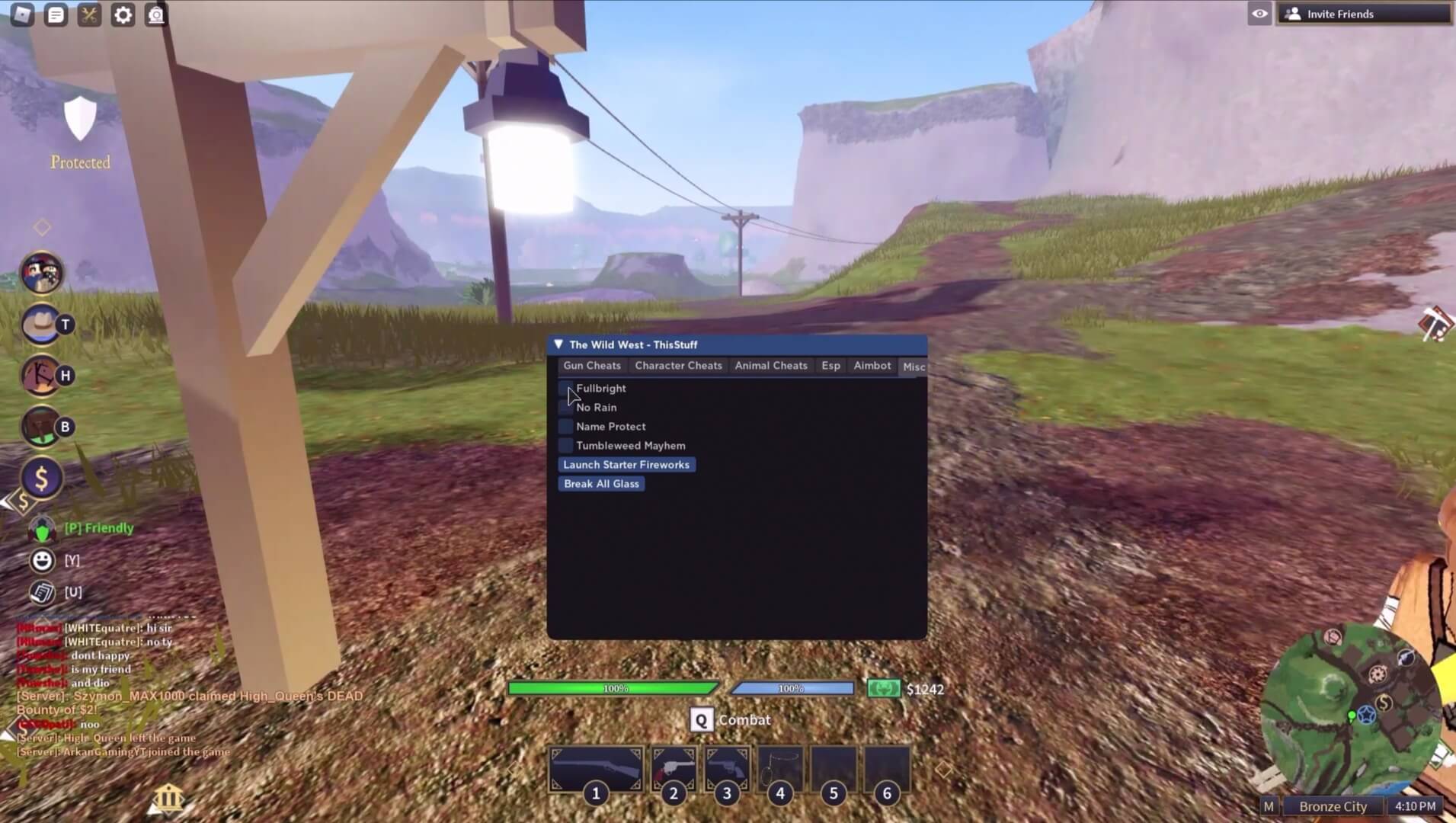 Prior to executing scripts in a game on Roblox, one will need to employ the services of a reliable Roblox exploit. From Krnl, Fluxus, Synapse X and more, there are a plethora of them.
So assuming you do not have one downloaded yet, simply jump into our previous post detailing the best Roblox script executor and/or exploit and find yourself something that works.
Once installed, simply go ahead and jump into Roblox, then fire up The Wild West as well as the downloaded exploit. Next up, copy and paste any of the Wild West script listed above into the box found within the executor.
Once done, click on the Inject/Execute button and the script GUI will pop-up. Now go ahead and enable the hacks you prefer.