Super League Soccer script abound. So if you're looking to get hacks such as Auto Tackle, Ball ESP, and more, here's all the Roblox Super League Soccer script to make use of right now.
Roblox houses a plethora of sports games to play during leisure and one such title you might want to give a try is Super League Soccer, a fast-paced, realistic football or soccer experience featuring simple controls.
Unlike real world football which consists roughly of two teams of 11 players each, Super League Soccer is a game in which two teams of 7 players attempt to get a round ball into the other team's goalpost primarily by kicking the ball.
Also Checkout: Anime Fighting Simulator X Script
One of the game's strong points is that it allows players to pick a desirable role. From being the goalkeeper which allows you to show off the best saves to the midfield master that deliver assists or the star striker whose aim is to score the most beautiful bicycle kick goals.
Despite debuting in 2023, Super League Soccer sees over 16,700 active players and has garnered more 59 million visits so far. Now assuming you're looking to simplify your gaming experience, here's all the Roblox Super League Soccer script to utilize right now.
Super League Soccer Script
For one thing, there are a plethora of feature-rich scripts for Super League Soccer. So if you are looking to get hacks such as Auto Goal, Auto Farm, Auto Save and more, here's all the Super League Soccer script to execute right now.
Script 1
loadstring(game:HttpGet("https://raw.githubusercontent.com/LOLking123456/Soccer5/main/SuperLeague"))()
How to Execute Scripts in Super League Soccer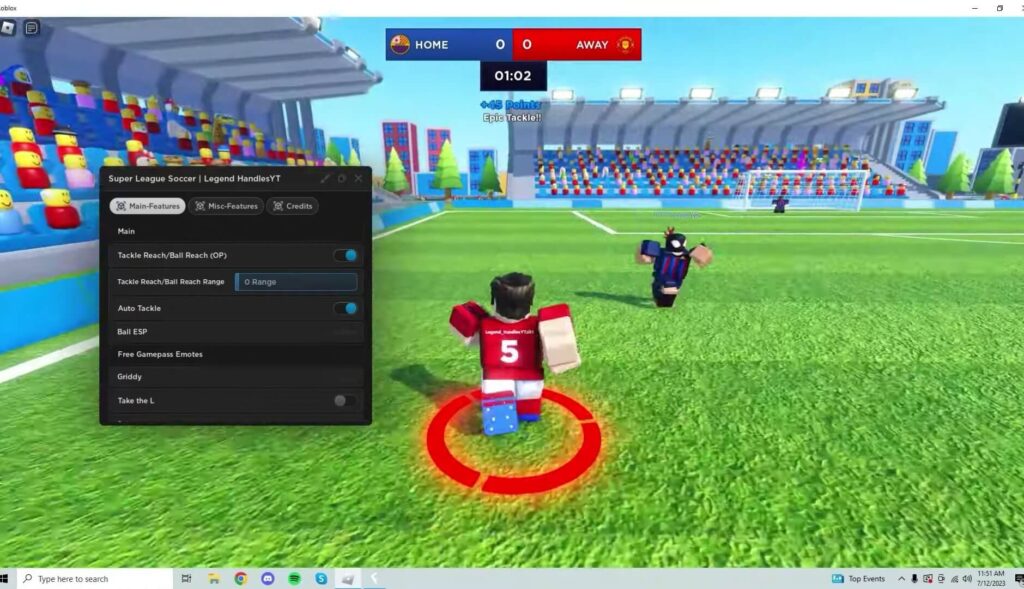 Prior to executing scripts in a game on Roblox, one will need to employ the services of a reliable Roblox exploit. From Krnl, Fluxus, Synapse X and more, there are a plethora of them.
So assuming you do not have one downloaded yet, simply jump into our previous post detailing the best Roblox script executor and/or exploit and find yourself something that works.
Once installed, go ahead and jump into Roblox, then look up and click to open Super League Soccer as well as the downloaded exploit. Next up, copy and paste any of the Super League Soccer scripts listed above into the box found within the executor.
Once done, click on Attach followed by the Execute button and the script GUI will pop-up. Now go ahead and enable the hacks you prefer.