TPS: Street Soccer Script galore. So if you are looking to simplify your gameplay by enabling hacks such as auto score, auto farm and more, here's all the Roblox TPS: Street Soccer Script to utilise right now.
Following the same gameplay concept of TPS: Ultimate Soccer, Tayfun7's updated franchise TPS: Street Soccer is one of the most realistic Roblox soccer games ever. Initially released in 2015, TPS: Street Soccer is basically a classic football simulation where users participate in a four on four soccer match on a server with a maximum of 8 players.
Also Checkout: Roblox Ohio Script
The objective of each match is obviously to kick the ball into your opponent's goal post. Points are earned by scoring, and you can even attain higher degrees of achievement by making noteworthy moments in a match. Now if you're looking to get the game's virtual badges or reach the top of the leaderboard with ease, below is all the TPS: Street Soccer script to utilise right now.
TPS: Street Soccer Script
Albeit fun, players can pursue smart ways to score goals and win games by making use of scripts that allows them to use skill moves and tricks to get past defenders. Below, we have cherry-picked a list of all the feature-rich Roblox TPS: Street Soccer Script to execute right now.
Script 1
loadstring(game:HttpGet("https://raw.githubusercontent.com/LOLking123456/tps/main/StreetSoccer"))()
Script 2
loadstring(game:HttpGet("https://paste.ee/r/ykM2s", true))()
How to Execute Scripts in TPS: Street Soccer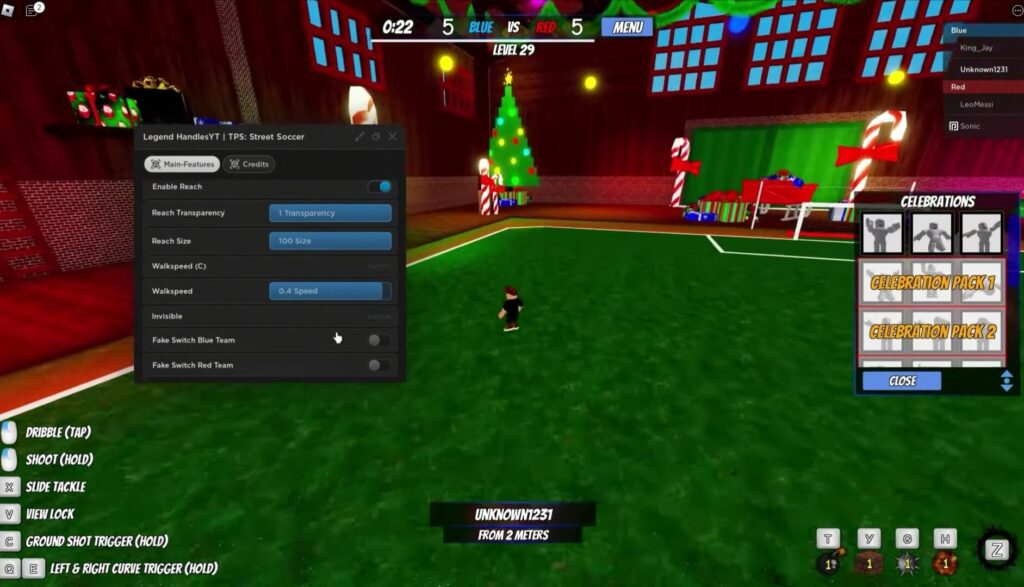 Prior to executing scripts in a game on Roblox, one will need to employ the services of a reliable Roblox exploit. From Krnl, Fluxus, Synapse X and more, there are a plethora of them.
So assuming you do not have one downloaded yet, simply jump into our previous post detailing the best Roblox script executor and/or exploit and find yourself something that works.
Once installed, go ahead and jump into Roblox, then look up and click to open TPS: Street Soccer as well as the downloaded exploit. Next up, copy and paste any of the Project New World scripts listed above into the box found within the executor.
Once done, click on Inject/Attach followed by the Execute button and the script GUI will pop-up. Now go ahead and enable the hacks you prefer.