Ultimate chicken horse cheat codes galore. So if you're looking to unlock outfits, characters and levels, then here's all the active ultimate chicken horse cheat codes to unlock everything.
Ever seen the multiplayer platformer where players are tasked to jump walls, dodge arrows and build traps whilst racing against opponents over dangerous obstacle course designed together? Nope we aren't talking about Happy Wheels, but rather Ultimate Chicken Horse.
Released in 2017, Ultimate Chicken Horse is a game where you and your animal friends build the level as you play, setting deadly traps on the go and avoiding the obstacles placed by other players whilst trying to reach the end level first and score points.
Also Checkout: 1 On 1 Soccer Cheat Codes
The game is fun per se and aside from its cartoony art style and funky soundtrack, it features a large collection of building pieces that can be used to create an endless number of different levels.
For one thing, Ultimate Chicken Horse offers a total of 59 unlockables and the only way to obtain access is by collecting mystery boxes as you play. Now assuming you're looking to skip the hassles of grinding, then here's all the working Ultimate Chicken Horse cheat codes that can help you unlock everything in-game.
Ultimate Chicken Horse Cheat Codes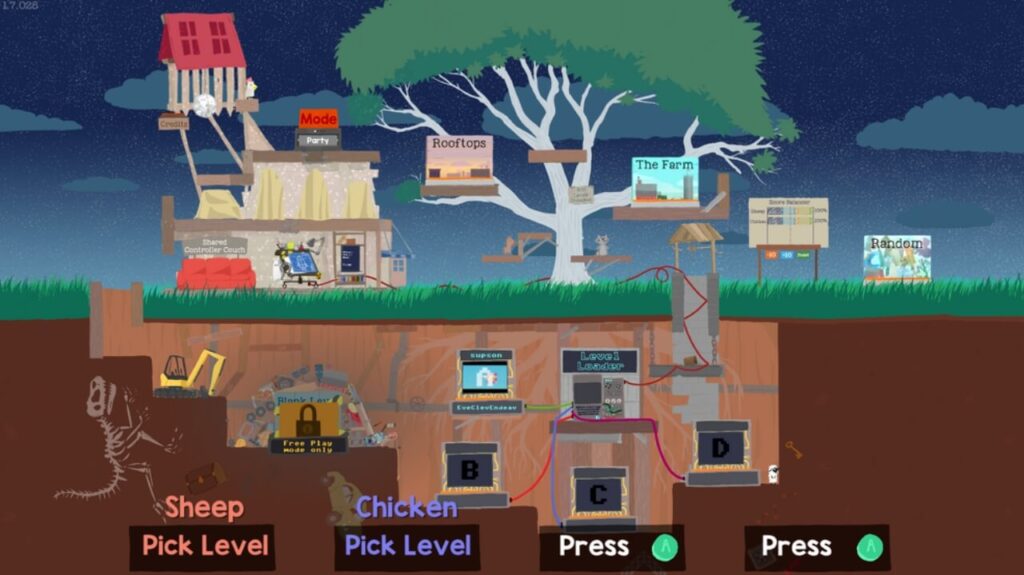 Looking to unlock characters, levels and outfits in Ultimate Chicken Horse? You're at the right place. Below is a list of combination of keys that you can input whilst in the game lobby or treehouse to unlock and gain access to all the stuff in-game.
PC [keyboard] – R R Shift Shift R R E
Xbox [controller] – Y Y X X Y Y RB
PS4 [controller] – Triangle Triangle Square Square Triangle Triangle R1
Switch (controller] – Y Y X X Y Y R
Do note: Once the cheat code is activated, you won't be able to earn any achievements related to unlockables. To rectify this or disable the cheat, you can reset your game progress by accessing the game's menu and jumping into stats.